Need to Know: How to Manage MS Leg Spasticity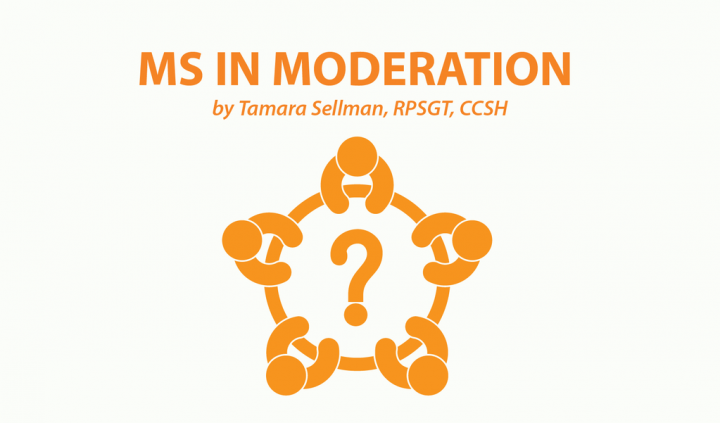 Editor's note: "Need to Know" is a series inspired by common forum questions and comments from readers. Have a comment or question about MS? Visit our forum.
This week's question is inspired by the forum topic "Leg spasticity: How do you manage it?", from April 30, 2018. 
What is leg spasticity?
Muscle spasticity is a common MS symptom. It can occur anywhere, but generally, it occurs in the muscles that we use to stand and balance. That means the legs are a common, if not the most common, target.
Lesions in the brain and spinal cord that damage the nerves controlling muscle movement are the chief cause of this unpleasant, sometimes disabling symptom.
Types of leg spasms
Extensor spasticity refers to muscle spasms on the front of the leg (the quadriceps) and the inside leg (the adductor muscles).
Flexor spasticity refers to spasms in the muscles on the back of the leg (the hamstrings) and the muscles that connect the upper thighs to the hips (the hip flexors).
Clonus is a general term that means "rhythmic, repeating spasms." That weird twitching and jerking in your legs? That's clonus.
Stiffness is generally viewed as the same thing as mild spasticity. However, even when considered mild, stiffness can lead to problems with walking and gait, especially if your spasticity seems to favor one side over the other.
Triggers for leg spasms
Several triggers can worse spasticity in the legs:
temperature extremes
humidity
a change in body position
clothing that is binding
constipation
posture problems
generalized pain (not necessarily related to MS)
broken skin or sores
fever
overheating from excessive exercise
anxiety
infection elsewhere in the body (which leads to inflammation)
What you can do about spasms in your legs
There are some approaches you can take to reduce or relieve leg spasticity. Some options work better than others, so if one doesn't work for you, try another.
Treat separate conditions such as arthritis, a pulled muscle, or restless legs syndrome. Any kind of inflammation can lead to leg spasticity. Discuss your concerns with your doctor. Treating other causes of muscle pain and stiffness can greatly improve overall comfort.
Start an easily maintained stretching plan. You can work with a physical therapist to create a plan or consult other resources (books, websites, and videos) of MS-specific stretching exercises.
Aquatic therapy, tai chi, and gentle (Hatha) yoga are forgiving to the joints and help with strength and relaxation.
Try progressive muscle relaxation. It's useful for releasing tension not only in the muscles but also in the mind, putting a cap on anxiety, which also can lead to muscle tension.
Massage from a practitioner is fantastic. Deep tissue is less comfortable but longer-lasting. A gentler massage, though more temporary, can be the pick me up you need during a rough day. Bedtime massage, either using a foam roller or other self-massaging products or from the fingers of a loved one, can be effective.
A warm bath, also and especially at bedtime, can help calm the muscles and inspire them to "let go."
Transcutaneous electrical nerve stimulation (TENS) uses electrode-like patches applied to specific muscles to generate stimulation that brings relief to specific parts of the body (i.e., the calves, the bottom of the feet, and the thighs).
Medications for spasticity include muscle relaxants, certain benzodiazepines, dopamine agonists (like those used for restless legs syndrome) and even Botox. Consult your doctor.
Some people swear by oral applications of the cannabis product known as Sativex.
Certain kinds of braces for the feet and legs can help keep muscles and joints in proper alignment, preventing the development of contractures (see below).
If you don't treat leg spasms
Obviously, if you can't ignore the pain and stiffness in your legs, you'll feel miserable. But even worse, you could develop something known as contractures, which are joints that are frozen or immobilized by perpetually stiff muscles. Unfortunately, contractures can also trigger more spasticity, so don't be a hero. Find ways to release the unpleasant rigidity in your muscles; you don't have to suffer needlessly.
***
Have you found the secret solution for managing your leg spasms? If so, others who are plagued by this problem would love to read about your success. If not, reaching out to other people with MS may be fruitful if you think you've exhausted your options. Post your replies in the comment section or at the original "Leg spasticity, How do you manage it? " forum entry.
***
Note: Multiple Sclerosis News Today is strictly a news and information website about the disease. It does not provide medical advice, diagnosis, or treatment. This content is not intended to be a substitute for professional medical advice, diagnosis, or treatment. Always seek the advice of your physician or other qualified health provider with any questions you may have regarding a medical condition. Never disregard professional medical advice or delay in seeking it because of something you have read on this website. The opinions expressed in this column are not those of Multiple Sclerosis News Today or its parent company, BioNews Services, and are intended to spark discussion about issues pertaining to multiple sclerosis.