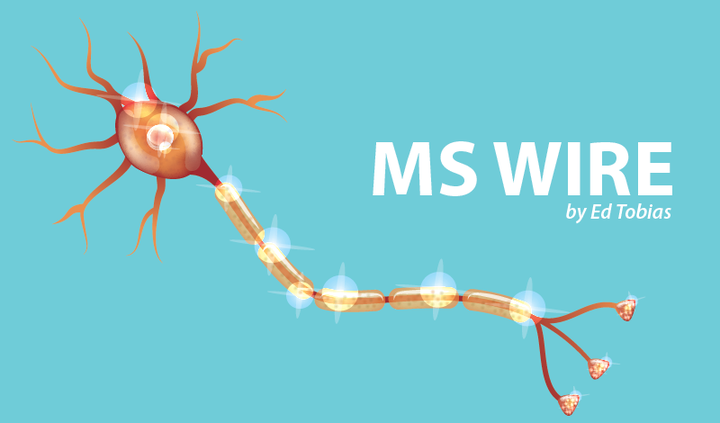 When my wife and I were remodeling our two-story home many years ago, we made a few accessibility changes with my MS in mind. For example, we enlarged a first-floor half-bath to include a roll-in shower. We also installed a higher toilet and made sure there was space to fit a wheelchair next to it. If it became necessary, I could turn our first-floor den into my bedroom. It wouldn't have been great but, if I'd needed it, it would have been OK.
If I'd been doing this today, I might have done it differently. That's because I've discovered a small company in Vermont that has come up with — what I think — is a better idea for accessible living. It's called Wheel Pad — a 200-square-foot, fully accessible living area on wheels. It can be rolled up and attached to an existing home or located nearby as a stand-alone.
Each Wheel Pad has space for sleeping and living and a bathroom; it's sort of like a motel room. It's connected to the house through an existing door and uses the original residence's electricity supply.
All of the outlet and light switches in the unit are designed for use by someone in a wheelchair, and the roll-in shower is slightly sloped so that water doesn't flood the bathroom floor. A track rail can be installed on the ceiling to help the resident move between bed, bath, chair, etc.
Accessible, but is it affordable?
Wheel Pad isn't inexpensive. The base price is $75,000. (The company says it's selling its first 15 units for $60,000, and they have about a dozen left.) Extras, such as a larger bed, built-in lighting upgrades, composting toilet, and solar panels — well,
they cost extra. Shipping from Vermont is also additional, but the unit is designed so that it can be attached to a Ford F350 type pickup truck and driven away, which would save on delivery costs. The Wheel Pad team works with the owner on permits, zoning, and other legal stuff. One of their project managers works with a local contractor to install it, which can take about a week.
Wheel Pad can also be leased for about $1,500 a month, but there is a three-year minimum for the lease.
Obviously, the Wheel Pad isn't for everyone. It's probably not affordable for many people. Others may not have a location to put a unit. One woman with MS in Alaska couldn't find anyone who would deliver a unit to them. But she and her husband worked with the Wheel Pad architects to design an accessible home for someone locally to build.
In an article on the VTDigger website, company president Julie Lineberger says: "I have met people whose bedroom is the living room. With a Wheel Pad, people have their space, their dignity, and their privacy but they can still be with family."
That's what I love about this idea.
You're invited to follow my personal website at www.themswire.com.
***
Note: Multiple Sclerosis News Today is strictly a news and information website about the disease. It does not provide medical advice, diagnosis, or treatment. This content is not intended to be a substitute for professional medical advice, diagnosis, or treatment. Always seek the advice of your physician or other qualified health provider with any questions you may have regarding a medical condition. Never disregard professional medical advice or delay in seeking it because of something you have read on this website. The opinions expressed in this column are not those of Multiple Sclerosis News Today or its parent company, BioNews Services, and are intended to spark discussion about issues pertaining to multiple sclerosis.
We are sorry that this post was not useful for you!
Let us improve this post!
Tell us how we can improve this post?