Need to Know: The Link Between the Epstein-Barr Virus and MS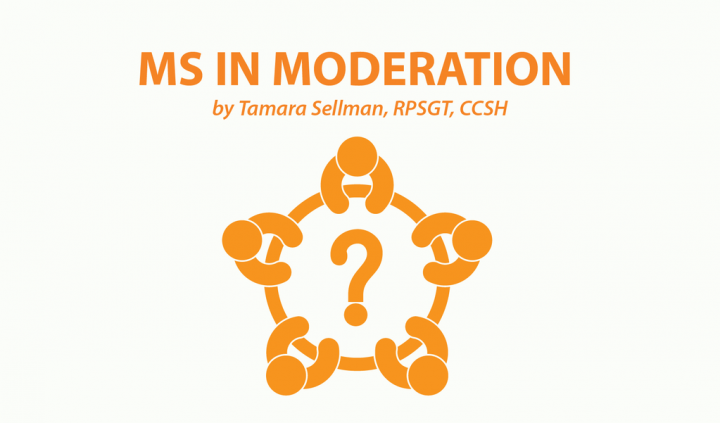 Editor's note: "Need to Know" is a series inspired by common forum questions and comments from readers. Have a comment or question about multiple sclerosis? Visit our forum.
This week's question is inspired by the forum topic "Can there be a connection between Epstein-Barr virus and MS?", from April 26, 2018.
What we know about MS and the Epstein-Barr virus
Research published in the Journal of Neurology, Neurosurgery, and Psychiatry in 1993 first hinted at a link between the Epstein-Barr virus (EBV) and MS. Researchers found a statistically significant association between infectious mononucleosis — or glandular fever — and MS, specifically in those who were diagnosed by the age of 17.
Since then, scientists have learned quite a bit about the connection between the two diseases.
What is the Epstein-Barr virus?
EBV is a form of the herpes virus, human herpesvirus 4, first identified in 1964. The infection is prevalent — the Centers for Disease Control and Prevention note that "most people get infected with EBV at some point in their lives."
The centers report that nearly 90 percent of adults carry EBV antibodies in their bloodstream, indicating a current or previous EBV infection. The virus spreads through the exchange of bodily fluids, typically saliva, and is best known as the cause of infectious mononucleosis, also known as "the kissing disease" or "mono." Mono is considered a delayed primary EBV infection.
Symptoms of EBV include an enlarged spleen or liver, sore throat, swollen neck glands, fatigue, fever, and a rash. However, EBV doesn't always cause noticeable symptoms, and many who contract it during childhood may mistake it for a general viral infection.
Meanwhile, an infected person can be contagious for weeks before symptoms emerge.
EBV is only present in humans
EBV is not self-limiting, which means that it doesn't die after running its course, but rather remains in the body in an inactive form. The problem is that it can reactivate. Once reactivated, it becomes contagious again and can lead to a recurrence of symptoms, especially in people with compromised immune systems.
The best way to know if you have EBV is with a blood test that identifies its antibodies. If you're diagnosed with EBV, your best bet is to:
Use over-the-counter medications to relieve pain and reduce fever.
Rest to allow the body to fight the infection.
Drink plenty of fluids.
Stay out of bright sunlight.
Avoid kissing others or sharing personal items like silverware, drinking glasses, or toothbrushes.
How is EBV associated with MS?
Historically speaking, EBV remains high on the list of causes of MS. Other suspects include cigarette smoking and vitamin D deficiency.
However, while it's been shown that people who have had mono are almost three times more likely to go on to develop MS, many others who have had mono do not end up with an MS diagnosis.
This means that EBV alone is not a direct cause of MS, but one of many factors which, when combined, may lead to the development of the disease.
What's the latest research on MS and EBV?
Researchers believe that EBV may not only lead to MS through cases of mono but also by indirectly activating another viral component: silent human endogenous retrovirus-W.
They've also found that certain kinds of MS therapies (rituximab, ocrelizumab, and ofatumumab) can successfully deplete certain types of cells known as memory B-cells, which are known to house EBV.
A study published in Plos One in February 2018 found that EBV can infect more than just B-cells, including astrocytes and microglia, shedding important light on the pathogenesis of MS. Finally, research suggests that EBV has influence when other environmental or genetic factors are in play and can shape susceptibility and severity of MS as a result.
New treatment strategies for MS include potential EBV-specific adoptive T-cell therapies and the development of an EBV vaccine that, if administered in childhood, could potentially eradicate MS.
Have you ever been diagnosed with infectious mononucleosis? Were you perhaps really sick in childhood but did not receive a mono diagnosis? What has been your experience? Post your replies in the comments below or at the original forum entry.
***
Note: Multiple Sclerosis News Today is strictly a news and information website about the disease. It does not provide medical advice, diagnosis, or treatment. This content is not intended to be a substitute for professional medical advice, diagnosis, or treatment. Always seek the advice of your physician or other qualified health provider with any questions you may have regarding a medical condition. Never disregard professional medical advice or delay in seeking it because of something you have read on this website. The opinions expressed in this column are not those of Multiple Sclerosis News Today or its parent company, BioNews Services, and are intended to spark discussion about issues pertaining to multiple sclerosis.