Creative Deconditioning for Behavior Modification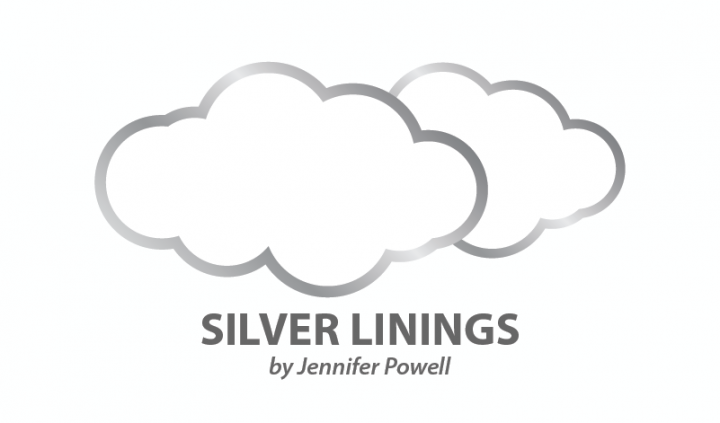 I watched the sunrise with dread, my peaceful time disquieted by my own internal chatter. An 80-degree day would soon replace the cool mid-January morning.
Not my favorite.
I am a creature of conditioning. Pavlov would be proud. The mere sight of the hazy morning sun against the blue sky is enough to fill me with dread. How could this once innocuous orb in the sky elicit such a consistent response?
The sun taunts and teases. It beckons and calls my name. The day is young, bright, beautiful — mine for the taking. But I sit transfixed. I look down to what has now become by uniform and discern these pajamas clean enough for another day.
The movie "Groundhog Day" comes to mind.
I once craved these beautiful Southern California days. I would jump in my convertible and head for the beach. I now spend more time in pajamas than convertibles. I head for the couch more often than I would like. Inclement weather is far more permissible to such a situation. Rain, clouds, and cooler temperatures allow for forgiveness.
Forgiveness from myself.
I am incredibly hard on myself. This is not an enviable characteristic. While I do not salivate at the sound of a bell, I feel shame at the sight of the sun. What used to be an innocuous weather condition now elicits unworthiness.
This Pavlovian response is unacceptable.
The amazing thing is that we can manipulate our behavior. We can undo the undesirable, reinforce the positive, and modify the nuances in between. Familiarity is formidable but so am I.
I cannot afford to be anything less.
Therefore, I am choosing to change my mindset. From here on in I will do my best to accept myself as I am. I will not predicate any part of my emotional well-being on the sun, the moon, or the stars. I will shine my own light and forge new pathways. I refuse to accept my negative mindset as status quo. I will revel in each day as they come.
I will never lose faith that tomorrow holds yet more untapped miracles. I might not get it all today, tomorrow, or a month from now, but I will never stop trying. Hope elicits a tiny fire within me that, when nurtured, becomes a roaring flame.
If I sound disjointed, it is because I am. Suffice it to say this disease continues to humble me. Just when I think I have accepted all MS has to give, I am reminded of my fragility.
I can only attest to learning as I go and accepting as is humanly possible. I am learning this disease is a continuum in grief. We must acknowledge we are powerless over how this disease decides to run its course. All we can do is condition ourselves best we can and hold on tight.
It is highly likely that tomorrow morning the sun will be shining. I can say with 100 percent certainty that I will be, too.
***
Note: Multiple Sclerosis News Today is strictly a news and information website about the disease. It does not provide medical advice, diagnosis, or treatment. This content is not intended to be a substitute for professional medical advice, diagnosis, or treatment. Always seek the advice of your physician or other qualified health provider with any questions you may have regarding a medical condition. Never disregard professional medical advice or delay in seeking it because of something you have read on this website. The opinions expressed in this column are not those of Multiple Sclerosis News Today or its parent company, BioNews Services, and are intended to spark discussion about issues pertaining to multiple sclerosis.