Need to Know: What Exactly Is Cognition?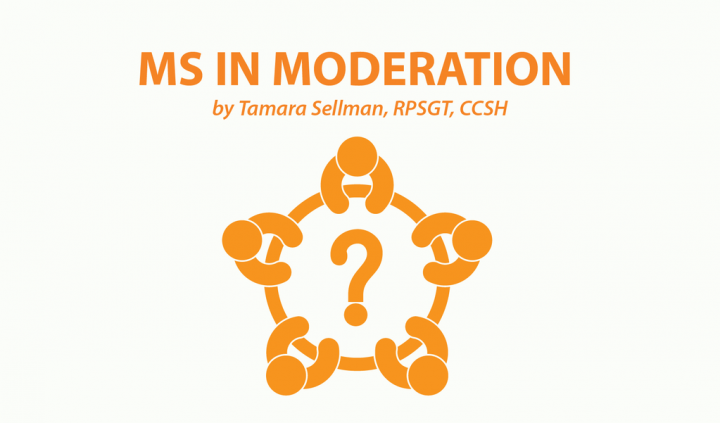 Editor's note: "Need to Know" is a series inspired by common forum questions and comments from readers. Have a comment or question about MS? Visit our forum.
This week's question is inspired by the forum topic "What do you do to help strengthen your cognitive abilities?" from Aug. 14, 2018.
Brainy words for brainy functions
Thinking, comprehending, understanding … these are familiar words for most of us. Sometimes, though, other words, like cognition, are less clear in meaning.
However, cognition is an important term for a person with MS, given the amount of time scientists and doctors spend talking about it.
It's estimated that between 40 and 65 percent of all people with MS have problems with cognition.
But do you really know what the word cognition means?
What, exactly, is cognition?
In its simplest definition, cognition is thinking. However, thinking isn't a single activity, but multiple processes of the brain and the behaviors they engage, which bring about learning, understanding, and perception.
The Online Etymology Dictionary says the word cognition comes from the mid-15th century, evolving from Latin words such as cognicioun ("ability to comprehend, mental act or process of knowing"), cognitio ("a getting to know, acquaintance, knowledge"), and cognoscere ("to get to know, recognize"). Many centuries later, its meaning in English now extends to include perception and sensation.
Cognitive science, in the 21st century, is defined as a scientific and interdisciplinary study of the human mind used to characterize the nature of human knowledge. No longer is cognition just talking about basic thinking at all, not if you consider that cognitive science borrows its foundational concepts from the complex worlds of neuroscience, linguistics, computer science, philosophy, and psychology.
"Cognitive behavior" references actions we take, using specific kinds of cognitive skills to process information … skills we're not even aware we're using throughout the day: perceiving information, paying attention, reasoning, reading, listening, visualizing, remembering, and more.
Cognition and MS
People with MS will frequently hear the terms cognitive function, cognitive impairment, and cognitive decline. Let's unpack what they mean within the context of MS.
Cognitive function
The University of Trans-disciplinary Health Sciences and Technology (TDU) defines this as "the ability of the brain to process information."
For someone with MS, this is critical, as cognitive processing requires neurons to move information accurately and efficiently to different parts of the brain. If there's any disruption to the central nervous system due to damage or disease activity related to MS, that information may not process quickly or accurately … or may not be processed at all. "Brain fog" is one example of a cognitive dysfunction descriptor.
Cognitive impairment
The Centers for Disease Control and Prevention defines this as "when a person has trouble remembering, learning new things, concentrating, or making decisions that affect their everyday life. Cognitive impairment ranges from mild to severe. With mild impairment, people may begin to notice changes in cognitive functions but still be able to do their everyday activities. Severe levels of impairment can lead to losing the ability to understand the meaning or importance of something and the ability to talk or write, resulting in the inability to live independently."
For someone with MS, cognitive impairment occurs regardless of disease activity. If there are inactive lesions, the damage to these areas of the brain may continue to impair cognitive skills and behaviors even during "quiet" remission periods. Active disease course in the cerebrum — the section of the brain tasked with cognitive and executive functions — will naturally threaten signal processing, making apparent specific cognitive problems such as speech issues, memory dysfunction, or inability to focus on a task.
Cognitive decline
This catch-all phrase describes ongoing cognitive impairment, predicting eventual permanent loss of one or more cognitive skills. People with MS — or other neurological conditions, like dementia — aren't the only ones facing problems with cognitive decline: aging, by itself, leads to cognitive decline. This makes it difficult to assess cognitive decline in middle-aged and older people with MS.
In an MS-specific scenario, however, different subtypes of MS may predict different severities of cognitive decline: one recent study showed cognitive decline worsens when those with relapsing-remitting disease "convert" to secondary progressive forms.
Concerns about MS and cognition
The National MS Society recommends that people with MS who are concerned about cognitive impairment or decline should consult their MS specialist. Screening tools are available to assess and evaluate cognitive function (and to ensure your problems aren't caused by other things, like medications, mood disorders, stress, or fatigue).
Do you experience cognitive impairment? What helps you eliminate brain fog? Post your replies in the comments below or at the original "What do you do to help strengthen your cognitive abilities?" forum entry.
***
Note: Multiple Sclerosis News Today is strictly a news and information website about the disease. It does not provide medical advice, diagnosis, or treatment. This content is not intended to be a substitute for professional medical advice, diagnosis, or treatment. Always seek the advice of your physician or other qualified health provider with any questions you may have regarding a medical condition. Never disregard professional medical advice or delay in seeking it because of something you have read on this website. The opinions expressed in this column are not those of Multiple Sclerosis News Today or its parent company, BioNews Services, and are intended to spark discussion about issues pertaining to multiple sclerosis.