Need to Know: What Can I Do About Tinnitus?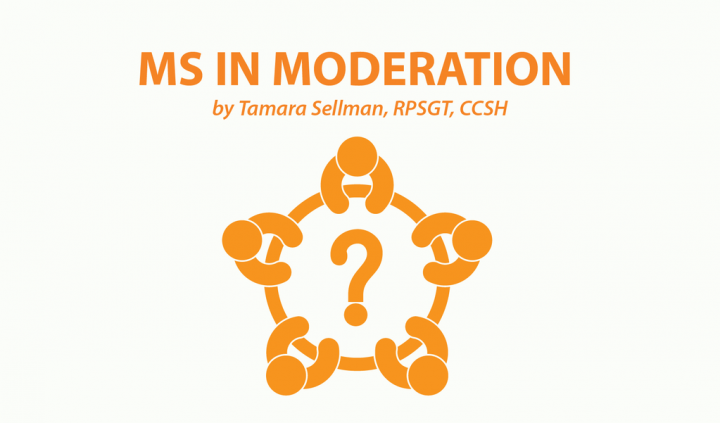 Editor's note: "Need to Know" is a series inspired by common forum questions and reader comments. Have a comment or question about MS? Please visit our forum. This week's question is inspired by the forum topic "Tinnitus and MS: An Annoying Combination" from Jan. 4, 2017.
What is tinnitus?
Tinnitus is the medical terminology for something we all likely have experienced at one time or another — a ringing in the ears.
Some sufferers have described it as a faint, high-pitched, buzzing, or whining background noise; others have likened it to a cacophony of church bells blocking out all other sounds. In between these two extremes are whooshing, faraway music, hissing, clicking, murmurs, and crinkling.
Tinnitus can happen while we are awake or as we sleep. For some, a continuous case of tinnitus can lead to problems with anxiety and sleep loss.
Why do people with MS experience ringing ears?
Tinnitus isn't common in people with MS. Fewer than 5 percent of people with MS experience hearing problems that include ringing ears.
Ringing ears may be symptomatic of other problems, such as excessive ear wax, polyps, or other growths in the ear canal. Sometimes, as Harvard Women's Health Watch points out, common medications such as aspirin and nonsteroidal anti-inflammatory drugs can trigger temporary ringing in the ears. A condition called Menière's disease, which affects the inner ear, also causes tinnitus.
If you experience ringing in your ears, keep in mind that MS could be one of many potential causes. However, if MS is the root cause, it can be explained by various neurological factors, including:
Sensorineural hearing loss caused by lesions (scar tissue) that interfere with the ears' neural networks due to demyelination.
Disease activity of the white matter — specifically, the ventricles of the brain.
For MS-related tinnitus, the problem may be persistent, occasional, or occur as a response to sensory overload.
Some people with MS who have ringing ears may develop hyperacusis or oversensitivity to noise.
What can you do about ringing ears?
Unfortunately, tinnitus doesn't have a specific treatment or cure. The approach for dealing with it includes identifying the root cause, then addressing that problem.
Fortunately, tinnitus in most cases will resolve on its own. Treatments for non-MS problems related to the ears include a change in prescription or trigger avoidance. For example, swimmers may experience tinnitus due to the noisy environment of an indoor pool which subsides when they spend time away from it.
If you can't find a root cause for your tinnitus, and your ringing ears are keeping you up at night or driving you crazy during the day, your neurologist may wish to carry out an MRI to rule out an exacerbation.
Meanwhile, for general relief from tinnitus at bedtime or overnight, you can try some of these tips:
Practice relaxation. The ringing ears may not be keeping you up as much as the anxiety that the sound causes you. Counted breathing exercises, progressive muscle relaxation, easy yoga, or a warm (not hot) shower might help.
Control volume. Noise from gadgets and loud social events can trigger tinnitus. Turn down your electronics at night to prepare your brain for rest and avoid late-nights outings. You may wish to wear earplugs at sports events, concerts, and parties. Paradoxically, some people find that listening to music through headphones at bedtime — at a low volume — can create a pleasant background noise that they can focus on while falling asleep.
Cloak the noise. White noise machines, smartphone sound apps, sound-emitting pillows, even wireless sleep headphones can mask sounds while encouraging sleep-inducing relaxation.
Have ringing ears? Mention it to your neurologist or MS specialist if the noise is stressing you out or keeping you up at night. They may refer you to an ear, nose, and throat specialist to rule out other common causes before assigning the blame to MS.
Are you hearing those church bells or dog whistles again? Do you have tips for keeping these unwelcome noises at bay? Post your replies in the comments below or at the original forum entry.
***
Note: Multiple Sclerosis News Today is strictly a news and information website about the disease. It does not provide medical advice, diagnosis, or treatment. This content is not intended to be a substitute for professional medical advice, diagnosis, or treatment. Always seek the advice of your physician or other qualified health provider with any questions you may have regarding a medical condition. Never disregard professional medical advice or delay in seeking it because of something you have read on this website. The opinions expressed in this column are not those of Multiple Sclerosis News Today or its parent company, BioNews Services, and are intended to spark discussion about issues pertaining to multiple sclerosis.