31 Days of MS: My Tale of Determination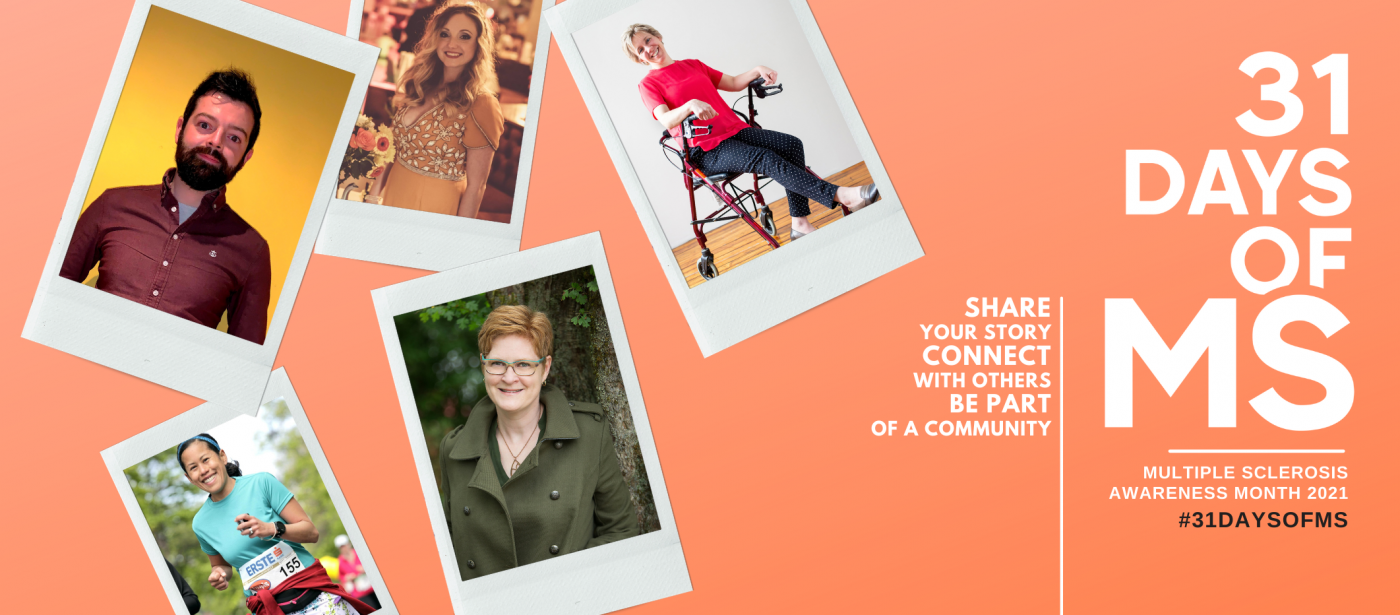 Day 20 of 31
This is Bron Webster's story:
Multiple sclerosis is unpredictable and volatile. 
I got my diagnosis in 1996. I adapted. I gave up my 20-year financial services career in 2008 to focus on my daughter. I retrained for a flexible role. I built on my post-graduate MBA and did a specialized diploma to facilitate complex groups of people going through massive life transitions. I did this while setting up a business. 
Things were looking good.
Then January 2014 happened: I had extensive eight-hour facial surgery to remove a lump under my jaw. Ten days later, I was diagnosed with a very rare cancer of my salivary gland. Immediately, I closed my business, canceled all bookings, and couldn't help other people.
Recovery from surgery while having daily radiotherapy to my neck and mouth for six weeks felt like a nuclear holocaust in my mouth and on my face, behind my ear.
It's hardly surprising that I had a debilitating MS relapse later in the year, which left me unable to walk more than two steps!
I spent the next 18 months following surgery simply trying to recover physically and emotionally. I went from being able to jog, MS-style, 10 km to running nowhere and struggling to walk.
I had to adapt.
I discovered Nordic walking (with poles) but for the next 12 months, I found walking any distance tired me out massively. 
Now, I can't give up. I will keep going. My MS is likely to worsen, and I have to find the absolute mindset to keep going. 
I can't plan for my illness, but I have found ways to mitigate it. There's a lot I can't do.
But …
I have adapted.
I've found opportunities to work completely flexibly. I've found opportunities to keep my mind active. I've found opportunities to enable me to stay positive — no more office politics or business overheads. And I found opportunities in line with my future goals. 
I'm using my personal experience of life transformation, as a person living with MS and having encountered a rare cancer. I'm working on things that make me feel great and part of something bigger than myself.
You can find out more by contacting me via email at [email protected].
Multiple Sclerosis News Today's 31 Days of MS campaign will publish one story per day for Multiple Sclerosis Awareness Month in March. Follow us on Facebook and Instagram for more stories like this, using the hashtag #31DaysofMS, or go here to see the full series.