Stand in the Midst of MS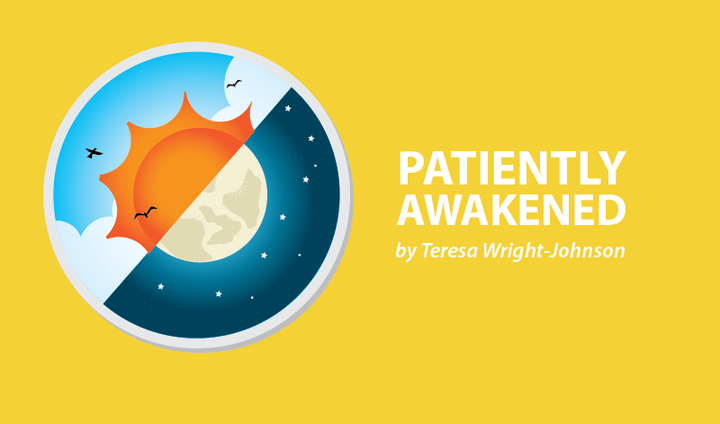 One of my favorite gospel songs is "Stand" by Donnie McClurkin. There's a verse that says, "after you've done all you can, you just stand." My spirit reacts to this song each time I hear it. It satiates my soul. I love music and believe it is a gift. Music has the universal power to heal. Everyone has a song they can relate to. This is one of mine.
There are many occurrences in life that are beyond our control and our scope of reasoning. Trying to understand these things would be unfruitful and frustrating at best. Many of us with MS and other chronic illnesses will attest to this. We wonder why these things have happened to us, and there is never a satisfactory response. Maturity is teaching me that every question does not have a definite answer. I have also learned that wondering "why" ultimately leads down a path where doubt and fear reside — and I have no desire to occupy either of them.
I take each day as it comes and, truthfully, sometimes all I can do is get through each moment. This is OK. As long as I don't give up, I am making a valiant effort. That is all any of us can do, not  being privy to what the future holds. Comprehending this helps me live in the moment and appreciate the gift of life. MS is a difficult illness to bear, but life itself is never easy. There is always a battle of some sort.
There are moments when my MS engulfs me. You can probably relate. I have learned to allow myself the opportunity to process my feelings and temporarily sit with them. I am human, and there are times when I feel weak. It is during these times that I turn toward my faith and think of the serenity prayer, and ask for the strength to properly employ it in my life.
Stand in the face of adversity
The fact that I have MS and congenital heart disease cannot be changed. I can live intentionally, having the courage to show up and show out in this fight, and can choose to stand. Physically when and while possible, and spiritually at all times.
Prayer, solitude, reflection, positive affirmations, and gratitude reveal that there is a purpose in my pain. To clarify, by no interpretation am I saying that I deserve MS. You don't either. It is not a matter of what is deserved. I am stating that for me, my strength and true character are being revealed in the midst of my illnesses. I have the desire to persevere. I am much stronger than I ever imagined. My spirit is resilient and I refuse to permit MS to break me. My hope will not be usurped. MS cannot win.
I say from the bottom of my heart, when you feel like giving up, just stand. When your tears flow like a river, just stand. When you are overwhelmed, just stand. Faith can move mountains and hope can save the soul. God has a plan for your life. Turn to Him and ask for discernment and strength. We never stand alone.
"For I know the plans I have for you," declares the Lord, "plans to prosper you and not to harm you, plans to give you hope and a future." (Jeremiah 29:11)
Note: Multiple Sclerosis News Today is strictly a news and information website about the disease. It does not provide medical advice, diagnosis, or treatment. This content is not intended to be a substitute for professional medical advice, diagnosis, or treatment. Always seek the advice of your physician or other qualified health provider with any questions you may have regarding a medical condition. Never disregard professional medical advice or delay in seeking it because of something you have read on this website. The opinions expressed in this column are not those of Multiple Sclerosis News Today, or its parent company, BioNews Services, and are intended to spark discussion about issues pertaining to multiple sclerosis.