Do MS Injectable Medications Need Refrigeration?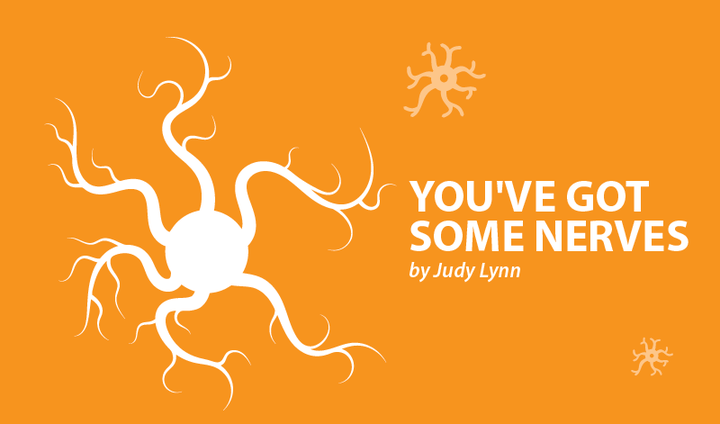 Traveling with multiple sclerosis (MS) is challenging for a number of reasons. There are many symptoms a person may need to consider, such as accessibility, temperature control, and medication management, to name a few.  While packing for a recent extended trip, I realized that my one-week pill box wasn't going to cut it. Three pill boxes were required for 10 days of medications and supplements. I also had to pack my weekly Avonex. Travel with injectables requires a different level of preparation.
It's that last word, "preparation," that proves problematic for me. Friends and family are aware I am not a planner. This comes, in part, from a desire to keep options open for spontaneity. And partly, I must confess, from a general procrastination temperament. In some ways, this can be helpful with MS. The truth is, the best-laid plans can be completely trashed by an exacerbation, or even a pseudo-exacerbation. Remaining open and willing to change course as needed is important. For an excellent article on how to be prepared and NOT travel like Judy, check out Ashley Ringstaff's post about travel planning on MultipleSclerosis.net.
When I was first diagnosed patients were told to keep interferon refrigerated. But a few years ago new information came out. As I threw items into my suitcase at 9 a.m., for an 11:30 a.m. flight departure, I could not remember the details of that new information. I felt confident that my medication would be fine for the seven hours it would take to get to my hotel, so I did not use an ice pack. These are fine at security as long as they are frozen, but I was hassled once for having an unfrozen one. It's wise to put all medications in a carry-on bag, just in case luggage is lost. I usually let the TSA screening agent know "there are injectable medications in my bag," but forgot as I hurried through security at 10:55 a.m.  Luckily, no alarms went off.
There was no refrigerator in my hotel room and it would be four days and another plane ride before I would need my shot. First I tried setting it in a plastic bag in the ice bucket. Hmmm … what happens if it gets too cold? Or gets cold and warm repeatedly? I called the front desk and they sent up a small refrigerator. And as I placed my Avonex in the refrigerator, I said to myself, "You are going to forget this when you leave."
In that moment I had several reasonable options: Set an alarm reminder for the day I would depart; write a note (or several notes); ask the front desk to give me a call that morning. Or all of the above! I also could have taken 10 minutes to look up information on Avonex and see if I needed to refrigerate it at all. I was attending a conference for work and those can be exhausting, therefore on my last night at that location I did not even think about the medication. Sure enough, the next morning I left to catch an airplane to my next destination and left my injectable alone and abandoned in a hotel refrigerator.
Checking the facts
Luckily, housekeeping didn't throw it out. But they also didn't actually see it, so it was just hanging out in the unplugged and stored refrigerator for a day. Multiple phone calls and the reality of a weekend and a time change, meant I was going to have to miss my scheduled medication. And now, I was finally going to be forced to do what I should have done before I packed my bag — look up information about Avonex and refrigeration. What's that annoying saying … a stitch in time?
After a frustrating 15 minutes on the website, I called the super-friendly customer support at Biogen. I should have started there They pointed me to page 35 of the 52-page medication usage guide.
There are three types of Avonex. The support nurse shared that refrigeration is recommended, but …
The "Powder" version that I use can be kept and stored at room temperature for 30 days.
Storage and stability for the pre-filled syringe and autopen is different; they are okay for seven days out of the refrigerator.
For all types
If you cannot refrigerate, store at less than 77 degrees Fahrenheit.
DO NOT EXPOSE TO HIGH TEMPERATURES
DO NOT FREEZE
DISCARD THE PRODUCT, if it is exposed to conditions other than those recommended
So, there you have it. I did not need the refrigerator at all and could have kept my injectable safely tucked inside my carry-on. Time to work on that planning skill set a little bit!
(The National MS Society also offers some tips on travel with MS.)
Note: Multiple Sclerosis News Today is strictly a news and information website about the disease. It does not provide medical advice, diagnosis, or treatment. This content is not intended to be a substitute for professional medical advice, diagnosis, or treatment. Always seek the advice of your physician or other qualified health provider with any questions you may have regarding a medical condition. Never disregard professional medical advice or delay in seeking it because of something you have read on this website. The opinions expressed in this column are not those of Multiple Sclerosis News Today, or its parent company, BioNews Services, and are intended to spark discussion about issues pertaining to multiple sclerosis.