Preparing to Fight the Good Fight in the New Year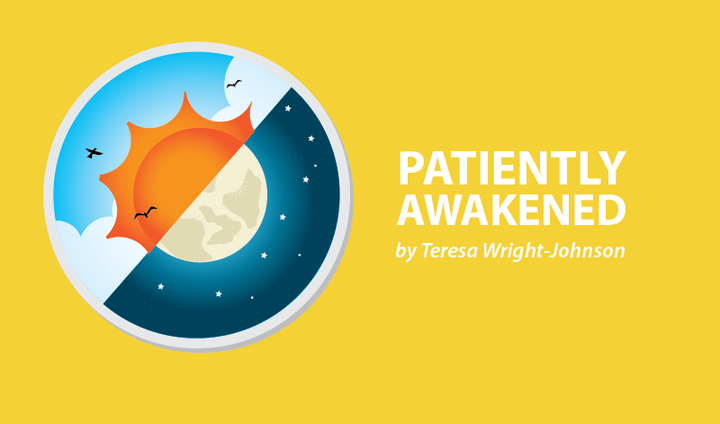 2017 has arrived. Welcome to a new year! First, I would like to say thanks for allowing me the opportunity to share my MS journey with you. Your comments, emails and words of encouragement are appreciated.
2016 was an eventful year, indeed. I have learned much about the disease of multiple sclerosis and how it manifests. Physically and mentally this illness has tested my endurance and my patience. Words often fail me. There were many nights I cried. I am certain there will be many more. I am human.
As I reflect on the year that passed, I remember the moments when I wondered if I would make it. I think of the many days and nights I spent trying to make sense of this. I also realize that, in truth, this illness will never make sense. It is in these moments where I rely heavily on my faith and I search for the life lessons that result from the challenges that MS brings. I understand we are different and we may not occupy the same ideology, however, I can share only my experience from my perspective.
Please know that my views are not to meant to judge or ostracize; they are solely intended to inspire and elevate. We may employ different methods, but we are all fighting the same battle. We are raging against an illness that wants to steal our quality of life, hope and spirit. One day at a time we make it through the best way we know how. There are times we hang on by a thread. It is that thread that prevents us from giving up. We hold on.
2016 has passed and we cannot go back. During our most difficult moments we survived. For me, the new year symbolizes a new beginning. It is the opportunity to rejuvenate our minds. Each year I am hopeful it will be better than the year that preceded it. I know this is a challenging feat when we are faced with a progressive, incurable disease. Still, looking ahead, I have the same dreams and wishes. I want to be a better person than I was. I want to vigorously fight this disease and maintain my hope and faith. I want advancements in research and medical technology to sustain. I want to live and walk in my purpose.
Yes, there were some things I lost in 2016 that are irretrievable. There also is much I have gained. I have a strengthened enthusiasm for life and I aspire to live and love to the fullest. I realize that tomorrow is not promised to anyone and that MS has the capacity to drastically change the course of life. I learned to invest my time and effort wisely and I am becoming much more selective of the people in my circle. I learned that regardless of what happens to me, my soul has been anchored. I learned that when I focus solely on loss, I neglect my joys, blessings and the beautiful moments of life.
Therefore, looking ahead, I feel optimistic. My experiences are molding me to become the person I am destined to be. Every year that passes is a year that I have been privileged to experience. I cannot predict what my situation will be, but I can look ahead and hope for the best. Looking ahead, let us continue to fight the good fight. We are warriors.
Note: Multiple Sclerosis News Today is strictly a news and information website about the disease. It does not provide medical advice, diagnosis, or treatment. This content is not intended to be a substitute for professional medical advice, diagnosis, or treatment. Always seek the advice of your physician or other qualified health provider with any questions you may have regarding a medical condition. Never disregard professional medical advice or delay in seeking it because of something you have read on this website. The opinions expressed in this column are not those of Multiple Sclerosis News Today, or its parent company, BioNews Services, and are intended to spark discussion about issues pertaining to multiple sclerosis.