My Lemtrada Coaster Has Been Rolling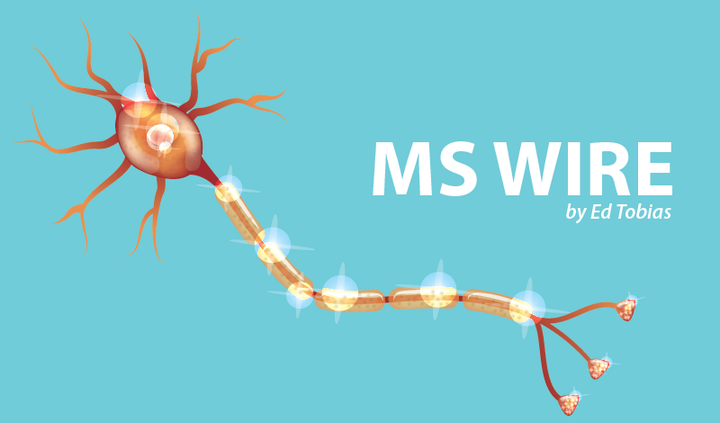 About two weeks ago I wrote about my roller-coaster ride being pretty smooth since my first round of Lemtrada infusions ended in early December. Well, the loops are now looping.
Month two post-infusion began with a good lab report, but also with an appearance of the up-down fatigue monster. On several days it was very tough getting out of bed. Other days I felt good when I woke up, but then I took a dive in mid-afternoon and had to head back for a nap for a couple of hours. Many nights involved getting up for multiple "pee trips," which didn't help my energy level. Add to this one middle of the night and one middle of the afternoon episode of fever and chills (which were handled with 800 mg of Ibuprofen) and it's made for an uncomfortable ride. One day I finally listened to my body and spent the whole day in bed. It helped, but it didn't stop the coaster.
Getting checked out
I didn't realize it, but a low-grade fever continued for several days. During this time I developed a dry cough and I had a minor headache that was most noticeable in bed at night. Being away from home, I made a trip to the local ER where the doc listened to my lungs, swabbed my nose and mouth and ordered two chest X-rays. Three hours later I was told my lungs were clear and the X-rays were negative, but a swab had tested positive for strep. Huh? My throat wasn't sore or red. I was given a prescription for a 10-day course of amoxicillin and that was it. The antibiotic took care of the fever and my energy has returned, but the cough is hanging in and the nighttime headache continues. The nightly bathroom runs have decreased the past couple of nights, but only from a high of about eight each night to around four.
Lemtrada and herpes
There's been talk on the Lemtrada Facebook page about whether some Lemtrada patients have re-activated the herpes-4 virus in their bodies. Part of the Lemtrada protocol is taking the anti-viral drug acyclovir. I was told that was to prevent herpes, but I wasn't told if they were aiming at a specific type. Herpes-4 is the Epstein-Barr virus, also known as mononucleosis. According to the Centers for Disease Control, many people become infected with EBV in childhood, appearing as a mild, brief illness. But the virus remains with you and it can reactivate. And people with weakened immune systems are more likely to develop symptoms if it does. I wonder if there's a connection here.
Was it the right decision?
Is my roller coaster ride finished? My neurologist can't say. This uncertainty makes me wonder if I made the right decision, at age 68, to switch from Aubagio to Lemtrada. My MS lesions have been stable for years. Though my mobility has slowly and steadily decreased, I was never really faced with the problem of not having a good idea of how I'd feel each day. What was once certain is now uncertain. But, I'm on the Lemtrada highway now. No U-turns are possible. I'll just have to see if the rewards eventually outweigh the risks.
Note: Multiple Sclerosis News Today is strictly a news and information website about the disease. It does not provide medical advice, diagnosis, or treatment. This content is not intended to be a substitute for professional medical advice, diagnosis, or treatment. Always seek the advice of your physician or other qualified health provider with any questions you may have regarding a medical condition. Never disregard professional medical advice or delay in seeking it because of something you have read on this website. The opinions expressed in this column are not those of Multiple Sclerosis News Today, or its parent company, BioNews Services, and are intended to spark discussion about issues pertaining to multiple sclerosis.