MS News that Caught My Eye Last Week: Tai Chi Study, Lemtrada Safety Review, Personalized Treatment, Online Depression Therapy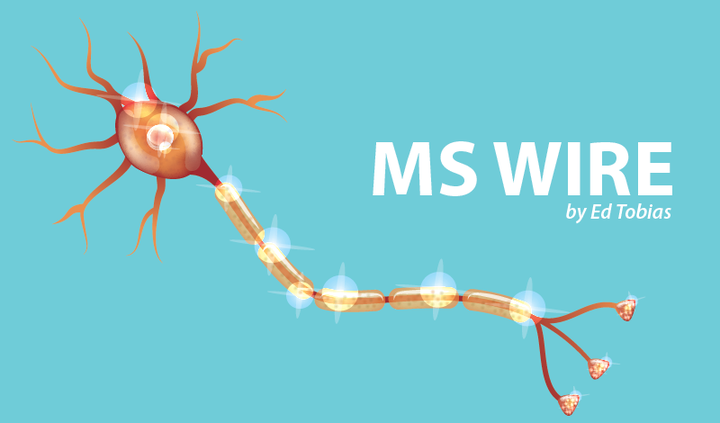 I've tried yoga to help with my balance and flexibility and found it useful. But tai chi scares me a little — it seems too difficult. Maybe, if the results of this study are very positive, I'll be encouraged to give it a try. Perhaps you will, too.
A pilot study has been launched to assess the immediate and enduring benefits of tai chi and mindfulness meditation on the physical balance and mental wellness of people with multiple sclerosis (MS).
This community-based study — currently enrolling participants — is being conducted by the Motor Control Lab, directed by Richard van Emmerik, PhD, professor of kinesiology at the University of Massachusetts Amherst. The project was awarded a $54,972 one-year grant from the National Multiple Sclerosis Society.
Click here to read the full story.
***
The side effects being reviewed by the European Medicines Agency (EMA) were reported in an advisory from the U.S. Food and Drug Administration last November. The EMA goes further by restricting cases in which patients are eligible to use Lemtrada (alemtuzumab) until it completes its safety review.
The European Medicines Agency (EMA) is reviewing safety data for Sanofi Genzyme's Lemtrada (alemtuzumab) following new reports of serious treatment side effects. …
As a preventative measure, during the review process, access to Lemtrada by new patients will be restricted to those who continue to experience flare-ups despite having received treatment with at least two prior disease-modifying therapies, or who are ineligible to be treated with other disease-modifying agents.
Click here to read the full story.
***
Precision, or personalized, medicine is an approach that allows doctors to select treatments that are most likely to help patients based on a genetic understanding of their disease. This study will collect genetic data from about 3,000 multiple sclerosis (MS) patients to try to bring this approach to treatment of the illness.
A collaboration between DNAnexus, the Sutter Health network, and the University of Pittsburgh Medical Center (UPMC) aims to improve personalized medicine in multiple sclerosis (MS) through the first large-scale clinical genomic research study, the companies announced.
The network has the goal of improving screening, diagnosis, and treatment of complex diseases such as MS by collecting large-scale clinical data.
Click here to read the full story.
***
Can a digital, self-guided, internet-based training program help people overcome MS-related depression? This study is enrolling about 400 adults with symptoms of depression to try to find out.
A clinical trial testing a computer program called Deprexis as a home-based therapeutic strategy for multiple sclerosis (MS)-related depression is enrolling participants with all types of MS at three sites in the United States and two in Germany.
The U.S. study locations are Cedars-Sinai Medical Center, in Los Angeles, California; the University of Missouri, Kansas City, and Penn State University, in Pennsylvania. Trial locations in Germany are the Charité University, in Berlin, and University Medical Center Hamburg-Eppendorf.
Click here to read the full story.
***
Note: Multiple Sclerosis News Today is strictly a news and information website about the disease. It does not provide medical advice, diagnosis, or treatment. This content is not intended to be a substitute for professional medical advice, diagnosis, or treatment. Always seek the advice of your physician or other qualified health provider with any questions you may have regarding a medical condition. Never disregard professional medical advice or delay in seeking it because of something you have read on this website. The opinions expressed in this column are not those of Multiple Sclerosis News Today or its parent company, BioNews Services, and are intended to spark discussion about issues pertaining to multiple sclerosis.