MS News that Caught My Eye Last Week: Preventive MS Treatment, Clinical Trial Guidelines for Kids, Stress, and Gut Bacteria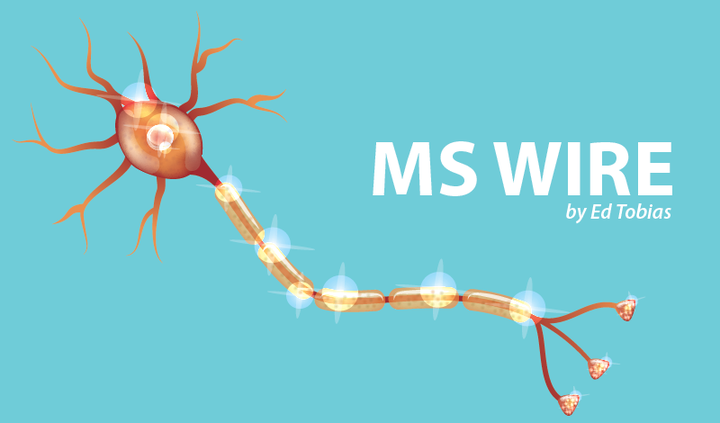 Multiple sclerosis can be treated but it can't be prevented — at least not yet. But these researchers hope that a substance derived from a natural plant protein called T20K will be able to ease or even prevent MS episodes. And a study on humans isn't far away.
Cyxone submitted an application to the Netherlands research ethics committee to start the first clinical trial in humans testing T20K, its investigational preventive treatment for multiple sclerosis (MS).
Approval by the Netherlands regulating authority — the Ethics Committee and Central Commission on Research Involving Human Subjects (CCMO) — will advance Cyxone's plans to start a Phase 1 clinical study of healthy volunteers in the second quarter of this year.
Click here to read the full story.
***
Over the past few years, interest has increased in pediatric-onset multiple sclerosis (POMS), and more attention is being given to diagnosing and treating MS in teenagers and even younger children. But only one disease-modifying treatment (DMT), Gilenya (fingolimod), is approved in the U.S. to treat POMS, and researchers are limited in how children can participate in clinical trials of new DMTs. Hopefully, the new guidelines reported in this story will loosen participation standards enough to allow more rapid approval of POMS treatments.
The International Pediatric Multiple Sclerosis Study Group (IPMSSG) has updated its guidelines regarding the participation of children and adolescents with multiple sclerosis (MS) in clinical trials.
The new series of guidelines were published recently in Neurology, the journal of the American Academy of Neurology (AAN), in an article titled "Clinical trials of disease-modifying agents in pediatric MS – Opportunities, challenges, and recommendations from the IPMSSG."
Click here to read the full story.
***
The good news is that another disease-modifying treatment (DMT) for MS is moving along the clinical trial highway. The disappointing news is that this is yet another DMT that's aimed at relapsing MS, rather than at the progressive forms of the disease. Many people with a progressive form of MS would benefit from a wider choice of treatments, but I rarely see news reports that such treatments are in the pipeline. Why isn't that happening?

The first patient has been dosed in a Phase 2B clinical trial evaluating the safety, efficacy, and tolerability of SAR442168 in people with relapsing multiple sclerosis (MS). SAR442168, formerly known as PRN2246, is being developed by Principia Biopharma, in collaboration with Sanofi Genzyme, for MS and other central nervous system (CNS) disorders.
The Phase 2B trial (NCT03889639) also is a dose-finding study to determine what SAR442168 dose is most effective without causing serious adverse events.
Click here to read the full story.
***
The conclusion of this study of the gut bacteria of mice is that stress increases the likelihood of the body's immune system attacking itself. The researchers say that "an important step in understanding how stress may lead to autoimmune conditions is to identify the genetic responses of bacteria."

Stress-induced changes in gut bacteria, or gut microbiota, may play a significant part in the possible link between exposure to stress and the risk of autoimmune disorders such as multiple sclerosis (MS), a mouse research study says.
In the study "Social-Stress-Responsive Microbiota Induces Stimulation of Self-Reactive Effector T Helper Cells," researchers showed that social stress changes the gut microbiota of mice, and the genes that are active, triggering the expansion of self-reacting immune cells. This suggests that the onset of stress increases the likelihood that the body would attack itself.
Click here to read the full story.
***
Note: Multiple Sclerosis News Today is strictly a news and information website about the disease. It does not provide medical advice, diagnosis, or treatment. This content is not intended to be a substitute for professional medical advice, diagnosis, or treatment. Always seek the advice of your physician or other qualified health provider with any questions you may have regarding a medical condition. Never disregard professional medical advice or delay in seeking it because of something you have read on this website. The opinions expressed in this column are not those of Multiple Sclerosis News Today or its parent company, BioNews Services, and are intended to spark discussion about issues pertaining to multiple sclerosis.