Can Legos Help to Ease Some MS Symptoms?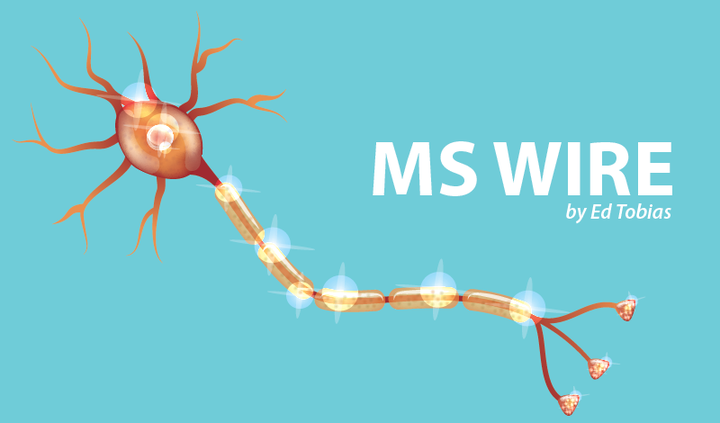 Legos, it seems, are more than just a kids' toy. People with some neurological conditions, including multiple sclerosis (MS), are using those little, colored building blocks to build better lives for themselves.
An article in the latest issue of Brain & Life uses Kathleen Jordan as one example. Jordan, who has MS, bought a big bag of Legos for her granddaughter. But she began to play with them herself. As she built small items, Jordan noticed that her brain fog was improving, her focus was better, and she was more relaxed. "I started figuring out problems more quickly," Jordan told the magazine. "I realized I could build things with dimension, and that was a big aha moment for me. It was like, if I can do this, I can do anything."
The idea of using Legos to improve MS symptoms is new to me. But, apparently, Lego therapy has been around for a while. It was developed in 2003 by neuropsychologist Dr. Daniel LeGoff to help people with autism and attention defect disorder to improve social interaction.
Applying Lego therapy to MS
Since discovering how Lego therapy has helped her, Kathleen Jordan has been working with the Norton Neuroscience Institute in Louisville, Kentucky, on applying the therapy to adults with MS. Groups of about a dozen people with MS met and "played" with Legos once a week. Over 10 weeks, they constructed Lego buildings, Lego animals, and other Lego sets, both individually and in group projects. "Each week everyone becomes more confident, not just in their ability to build things, but also in life," Jordan said in an article on the institute's website.
MS patient Debbie Epperson, who took part in the original Lego study at the institute, says her focus is sharper and she's less irritable. Devin Garlit, whose rehab facility recommended Lego therapy, told Brain & Life, "At first I could barely put a small set together. I was very slow. Now I can do much more complex sets, which seemed impossible when I first started."
Is it really the Legos?
Dr. Geeta A. Ganesh, a neurologist at Norton Neuroscience, says researchers aren't sure whether it's the Legos themselves or the socialization that's responsible for the improvements. But, she says, participants reported increases in energy levels, boosts in confidence, and improvements in fine motor skills, "from buttoning clothes and manipulating items to writing." And, of course, those changes are the bottom line, no matter how they're achieved.
You're invited to visit my personal blog at www.themswire.com.
***
Note: Multiple Sclerosis News Today is strictly a news and information website about the disease. It does not provide medical advice, diagnosis, or treatment. This content is not intended to be a substitute for professional medical advice, diagnosis, or treatment. Always seek the advice of your physician or other qualified health provider with any questions you may have regarding a medical condition. Never disregard professional medical advice or delay in seeking it because of something you have read on this website. The opinions expressed in this column are not those of Multiple Sclerosis News Today or its parent company, BioNews Services, and are intended to spark discussion about issues pertaining to multiple sclerosis.