MS News that Caught My Eye Last Week: Chronic Itching, Standing Therapy, Gut Microbes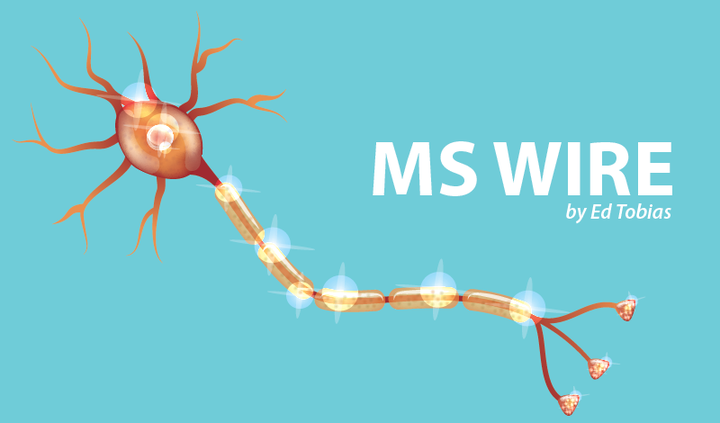 I often read posts on multiple sclerosis social media groups complaining about chronic itching. This mouse study may have found a reason for that symptom. The researchers hope that finding the cause will eventually lead to a treatment.
The nerve cell circuit, stretching from the skin to the spinal cord, that is likely responsible for the persistent itching sensation that can afflict people with multiple sclerosis (MS) and other conditions was identified in a study.
The discovery was made in mice and as such is still preliminary, but researchers say this work may lead to specific treatments for chronic itch.
Click here to read the full story.
***
It seems logical to me that standing would strengthen lower limbs, even for people with very limited mobility. So, I'd think that standing with a support device would be a routine part of physical therapy, even at home. These findings might result in standing exercises becoming more routine in the U.K.
People whose advanced progressive multiple sclerosis (MS) limits their mobility can strengthen their lower limbs and improve life quality by engaging in regular standing exercises in their homes, a U.K. study into physiotherapy programs for this patient group reports.
The study, "Assessment of a home-based standing frame programme in people with progressive multiple sclerosis (SUMS): a pragmatic, multi-centre, randomised, controlled trial and cost-effectiveness analysis," was published in the journal Lancet Neurology.
Click here to read the full story.
***
This study presents further evidence that what's in your gut can have an impact on your MS. The findings indicate that maintaining a "diverse community of bacteria in the gut" is important.
Gut microbes prime immune cells called microglia to protect the brain and nervous system from neurological damage due to viral infections, according to new research in mice.
The findings suggest that maintaining a healthy and diverse microbiota — the population of bacteria, fungi, and viruses within the body, especially the gut — is key to efficiently clear viruses in the nervous system, and to prevent the disease-related changes that mark multiple sclerosis (MS) and other disorders, the investigators said.
Click here to read the full story.
***
Note: Multiple Sclerosis News Today is strictly a news and information website about the disease. It does not provide medical advice, diagnosis, or treatment. This content is not intended to be a substitute for professional medical advice, diagnosis, or treatment. Always seek the advice of your physician or other qualified health provider with any questions you may have regarding a medical condition. Never disregard professional medical advice or delay in seeking it because of something you have read on this website. The opinions expressed in this column are not those of Multiple Sclerosis News Today or its parent company, BioNews Services, and are intended to spark discussion about issues pertaining to multiple sclerosis.