MS News that Caught My Eye Last Week: Ozanimod, Achtar Gel, Onset Age Progression Link, Glial Cells Could Differentiate MS Types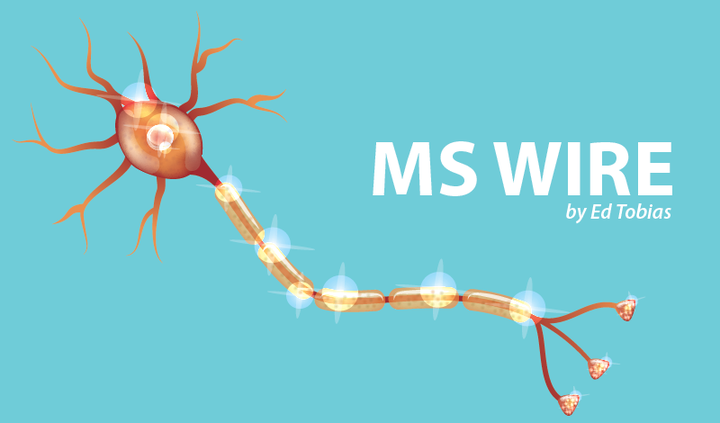 In this column, I take a look at more exciting research from the ECTRIMS2019 conference this month.
This year we've seen the approval of two new multiple sclerosis treatments in the United States: Mavenclad (cladribine) and Mayzent (siponimod). Now, another new disease-modifying treatment may be close. It's a once-a-day capsule called ozanimod (formerly RPC1063), and trials have shown that it appears to be effective with a minimum of side effects. In this article, MS News Today's Ana Pena interviews neurologist Jeffrey Cohen about ozanimod's future.
Celgene's oral ozanimod, if approved, could be a first-line oral treatment option for people with relapsing multiple sclerosis (MS), and one with relatively minor side effects.
Recent results from the Phase 3 trials RADIANCE (NCT02047734) and SUNBEAM (NCT02294058), published in the journal The Lancet Neurology, showed ozanimod — now under review for approval — to be significantly more effective than Biogen's Avonex (interferon beta-1a), an injectable and established first-line MS treatment.
Click here to read the full story.
***
Are you familiar with Acthar Gel (repository corticotropin injection)? It's not what you might picture as a gel — you don't rub it on your body. It's an injection that's used when traditional first-line treatments have failed. And research presented at ECTRIMS by Acthar Gel's manufacturer reported that it's more cost-effective than those other treatments.
Late-line use of H.P. Acthar Gel to treat relapses in adults with multiple sclerosis (MS) is linked with lower costs than other therapies used after an initial poor response, including plasmapheresis and intravenous immunoglobulin, according to an analysis by Mallinckrodt Pharmaceuticals, the treatment's marketer.
George Wan, PhD, Mallinckrodt's vice president and global head of health economics and outcomes research, presented the data in the poster "Cost Per Response Analysis of Repository Corticotropin Injection versus Other Late-Line Treatments for Multiple Sclerosis Relapses in Adults," at the 35th Congress of the European Committee for Treatment and Research in Multiple Sclerosis (ECTRIMS) that concluded Sept. 13 in Stockholm.
Click here to read the rest of the story.
***
I'm not sure when I moved from relapsing to progressive MS. It was a gradual process. I was diagnosed at age 32, and if I had to guess, I'd estimate that I was secondary progressive around my 55th birthday. The research reported here says that the age at which MS first appears is linked to the length of time before it progresses.
Age at disease onset is tightly linked to clinical outcomes in multiple sclerosis patients, a Swiss study in those on disease-modifying therapies (DMTs) reports. It found a risk of continuous relapses more likely in pediatric MS, and that of disease progression in those with adult-onset MS.
Patients at age 40 seem to arrive at a "critical" juncture between relapses and progression, the researchers added, recommending that age be considered when designing clinical trials or choosing among DMTs.
Click here to read the full story.
***
As I mentioned in my introduction to the previous story, I found it difficult to determine when I moved from relapsing-remitting MS to secondary progressive MS. This research suggests that there may be a way to pinpoint when that change occurs.
Patients with progressive multiple sclerosis (MS) have higher levels of protein markers of activated glial cells than those with relapsing-remitting MS (RRMS) or patients with other neurological disorders, according to a new study.
The findings also indicated that scoring the extent of glial involvement in relation to nerve cell damage in serum may help differentiate these two groups of MS patients.
Click here to read the full story.
***