MS News that Caught My Eye Last Week: EU Lemtrada Safety Guidance, Targeted Treatment Project, SPMS Patients Unaware of Diagnosis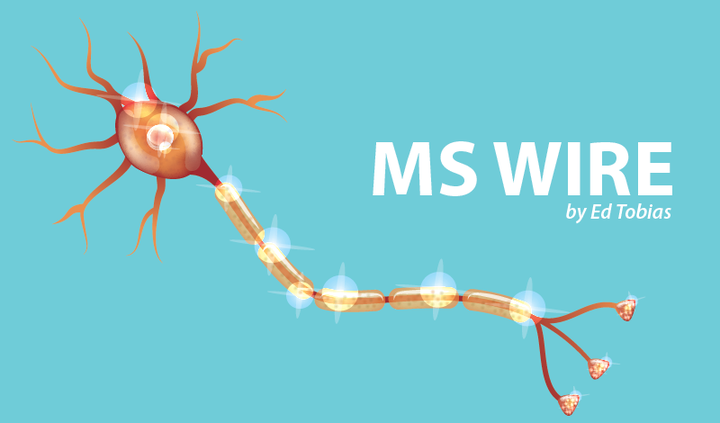 I'm highlighting this report because, like several Europe-based doctors I know, I think that this decision is an overreaction. While there have been serious complications associated with Lemtrada (alemtuzumab), forcing a patient to wait for a less effective medication to fail, or suffer two disabling relapses in a year before Lemtrada can be prescribed, allows multiple sclerosis to progress when it might otherwise have been held in check. This flies in the face of the current treatment philosophy of attacking MS hard and fast. It also takes the treatment decision out of the control of patients and their doctors, which is where it belongs.
Seven months after starting a safety review of Lemtrada (alemtuzumab), the Pharmacovigilance Risk Assessment Committee (PRAC) that oversees the safety of medicines approved in the European Union has issued final recommendations to minimize the risk of serious side effects linked to its use in relapsing-remitting multiple sclerosis (MS).
Concerns were based on reports of rare but serious complications associated with Lemtrada, including deaths related to immune complications and heart or circulatory disorders.
Click here to read the full story.
***
This project's goal is to change the current trial-and-error approach for selecting a treatment to a more scientific, data-based process. According to Pierre Meulien, executive director of the European Innovative Medicines Institute, which is funding the effort, "This will increase therapeutic success, reduce risks of avoidable side effects in patients unlikely to benefit from the drug they are prescribed, reduce healthcare costs, but above all: improve the patient's quality of life." Wow. I'd settle for just one of those results. Let's hope this project succeeds.
A new public-private initiative brings academic and industry researchers from 15 European countries together in a large-scale effort to understand differences and commonalities in seven immune-mediated and inflammatory diseases, including multiple sclerosis, so to better predict a patient's likely response to treatment and likely disease progression.
The project, called 3TR (for Taxonomy, Treatment, Targets, and Remission), will run for seven years. It gives 69 scientific and medical "partners" across a range of disciplines access to clinical data and samples, covering more than 50,000 patients who took part in 50 clinical trials, to identify disease biomarkers of importance to patient management and individualized treatment.
Click here to read the full story.
***
How can this be? I've written several times about doctor-patient communication problems, but this report astounds me. To be clear, these people know that they have MS, but they're unaware that they've progressed from relapsing-remitting MS to the secondary progressive form of the disease. It's difficult to pinpoint when that transition occurs  —  it was for me, but I discussed it with my neuro. Progression from one MS stage to another changes the patient's needs, and everyone with MS should know the current stage of their disease.
A new study shows that 40% of patients in Italy and Germany who have secondary progressive multiple sclerosis (SPMS) are not aware of their diagnosis, indicating a need for significant improvement in patient-physician communication.
The study, "Conversion to Secondary Progressive Multiple Sclerosis: Patient Awareness and Needs. Results From an Online Survey in Italy and Germany," was published in the journal Frontiers in Neurology.
Click here to read the full story.
***
Note: Multiple Sclerosis News Today is strictly a news and information website about the disease. It does not provide medical advice, diagnosis, or treatment. This content is not intended to be a substitute for professional medical advice, diagnosis, or treatment. Always seek the advice of your physician or other qualified health provider with any questions you may have regarding a medical condition. Never disregard professional medical advice or delay in seeking it because of something you have read on this website. The opinions expressed in this column are not those of Multiple Sclerosis News Today or its parent company, BioNews Services, and are intended to spark discussion about issues pertaining to multiple sclerosis.