MS News that Caught My Eye Last Week: Epstein-Barr, UTI Factors, New Myelin Imaging Agent, Nerve Impulses and Demyelination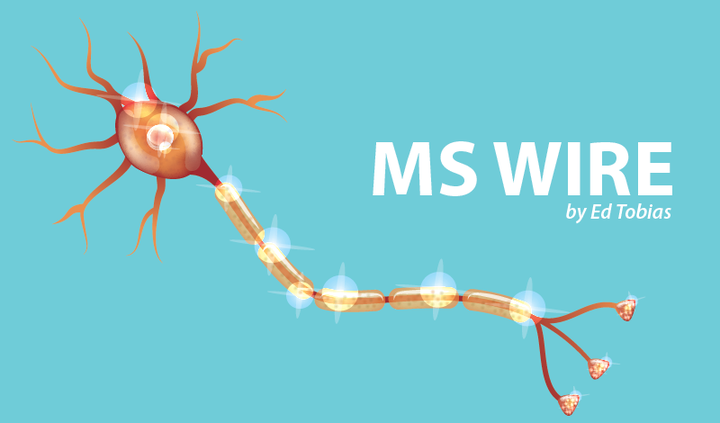 Much has been written over the years about a possible connection between the Epstein-Barr virus and multiple sclerosis. Here's further evidence of a link that has to do with how particular genes interact with the immune system.
Interaction between various Epstein-Barr virus traits and the composition of certain genes affects the risk of developing multiple sclerosis (MS), a study reports.
The study, "The interaction of Multiple Sclerosis risk loci with Epstein-Barr virus phenotypes implicates the virus in pathogenesis," was published in the journal Nature Scientific Reports.
Click here to read the full story.
***
One subject I see discussed a lot in online MS patient groups is bladder problems. That's no surprise to me. In this study of 602 MS patients, 88 percent of the women and 86 percent of the men reported lower urinary tract symptoms. I'm one of that number, and I bet you are, too.
Age, gender, disease subtype, degree of disability, and more factors affect lower urinary tract symptoms (LUTS) among patients with multiple sclerosis (MS). Also, the epidemiology of LUTS must be better understood and promptly detected and treated to improve patients' quality of life.
Those findings are detailed in a new study, "The prevalence of lower urinary tract symptoms based on individual and clinical parameters in patients with multiple sclerosis," which was published recently in the peer-reviewed journal BMC Neurology.
Click here to read the full story.
***
I'm excited about the possibility of a process that would allow a doctor to see the areas of myelin loss. A PET scan uses a machine similar to that of an MRI. This new imaging agent would be injected into the blood during a PET scan, similarly to the way a contrast agent is injected during some MRIs. Researchers believe that Myeliviz will highlight areas of myelin loss the way the MRI contrast agent lights up lesions.
The U.S. Food and Drug Administration (FDA) has agreed to allow Myeliviz, an imaging agent of myelin — the protective layer that covers nerve fibers and is damaged in multiple sclerosis (MS) — to be evaluated in a clinical trial with healthy volunteers.
Myeliviz, created by Case Western Reserve University researchers, has the potential to be used in diagnosing MS, as well as other myelin-associated diseases, and in monitoring disease progression.
Click here to read the full story.
***
Here's something else that may help us to battle myelin damage. These researchers have found that nerve impulses may not only travel along nerve fibers, they also may be transmitted in the space between the insulating myelin and the nerve cell membrane.
Nerve impulses travel in a "dual cable" with myelin, playing additional roles to what was previously thought, new research has found. This discovery advances human knowledge of how brain connections work and may help scientists understand more accurately what happens when myelin is lost — which is what occurs in diseases like multiple sclerosis (MS).
The study reporting the findings, titled "Saltatory Conduction along Myelinated Axons Involves a Periaxonal Nanocircuit," was published in the journal Cell.
Click here to read the full story.
Did you know that some of my columns from "The MS Wire" are now available as audio briefings? You can listen to them here.
***
Note: Multiple Sclerosis News Today is strictly a news and information website about the disease. It does not provide medical advice, diagnosis, or treatment. This content is not intended to be a substitute for professional medical advice, diagnosis, or treatment. Always seek the advice of your physician or other qualified health provider with any questions you may have regarding a medical condition. Never disregard professional medical advice or delay in seeking it because of something you have read on this website. The opinions expressed in this column are not those of Multiple Sclerosis News Today or its parent company, BioNews Services, and are intended to spark discussion about issues pertaining to multiple sclerosis.