Bladder Problems Keep Many of Us Looking for the Loo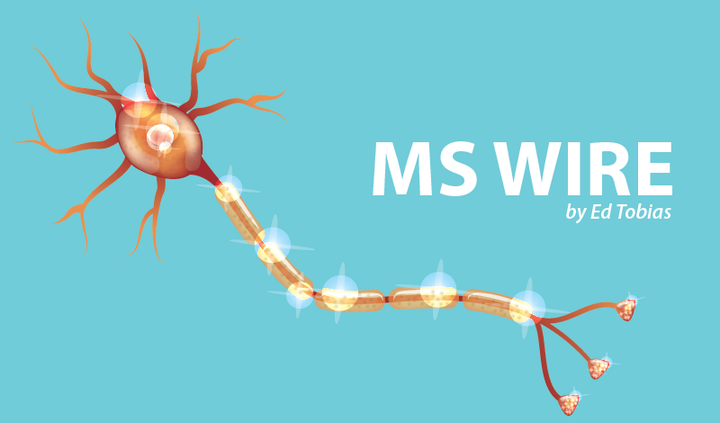 Are you frequently up at night for bathroom trips? When you're outside, are you always looking for a loo? You're not alone. A recent study confirms that the vast majority of people with multiple sclerosis are dealing with bladder problems. You probably know the symptoms: They include having to urinate frequently, incontinence, dribbling, or not being able to empty your bladder completely. Sometimes, those lower urinary tract symptoms can be the first sign of MS. Often, they bother us for years.
The study of about 600 people with MS was published in BMC Neurology. The most common symptom reported was producing too much urine overnight (nocturnal polyuria), troubling 59.3 percent of study participants. It was followed by urgency (57.1 percent), hesitancy (39.7 percent), intermittent urine flow (36 percent), and the feeling that the bladder hasn't been completely emptied (43.2 percent). At one time or another, I've had each of these. (I call my intermittent flow "urinating in Morse code." It flows in dots and dashes.)
Does age, gender, or MS type make a difference?
I wasn't surprised to learn that mild bladder problems were more common in those with clinically isolated syndrome and relapsing-remitting MS. Moderate symptoms were found in slightly more than half of those with progressive forms of MS. Moderate and severe symptoms increased with age. Men and women reported similar rates of lower urinary tract symptoms, but their symptoms varied slightly. Women reported nocturia (61 percent), urgency (58 percent), and incomplete bladder emptying (42.6 percent) most frequently. Men reported hesitancy (54.7 percent), urgency (53.9 percent), and nocturia (53.1 percent) as their top three.
What can we do about it?
I've used extended-release Ditropan (oxybutynin) for years with varying results. Some people receive Botox injections into their bladder. Some self-catheterize. Others rely on absorbent underwear and keeping track of the location of the closest loo. (There's an app for that.) I think my current disease-modifying treatment, Lemtrada (alemtuzumab), may have helped me more than anything else. It's been nearly two years since I completed the second round, and within the past month or two I've been doing much better at controlling my bladder. I'm only waking once between 11 p.m. and 7 a.m. to urinate. I used to get up two or three times. I can spend four or five hours outside without having to make a dash to the men's room. Oh, what a relief that is.
Do you have a treatment, traditional or nontraditional, that has helped your bladder control? I'd like to know what's worked for you.
Did you know that some of my columns from "The MS Wire" are now available as audio briefings? You can listen to them here. You're also invited to visit my personal blog at www.themswire.com.
***
Note: Multiple Sclerosis News Today is strictly a news and information website about the disease. It does not provide medical advice, diagnosis, or treatment. This content is not intended to be a substitute for professional medical advice, diagnosis, or treatment. Always seek the advice of your physician or other qualified health provider with any questions you may have regarding a medical condition. Never disregard professional medical advice or delay in seeking it because of something you have read on this website. The opinions expressed in this column are not those of Multiple Sclerosis News Today or its parent company, BioNews Services, and are intended to spark discussion about issues pertaining to multiple sclerosis.