MS News that Caught My Eye Last Week: Coronavirus Updates, MD1003 Trial Fails to Meet Goals, Sativex and Spasticity Relief, NurOwn Trial Site Announced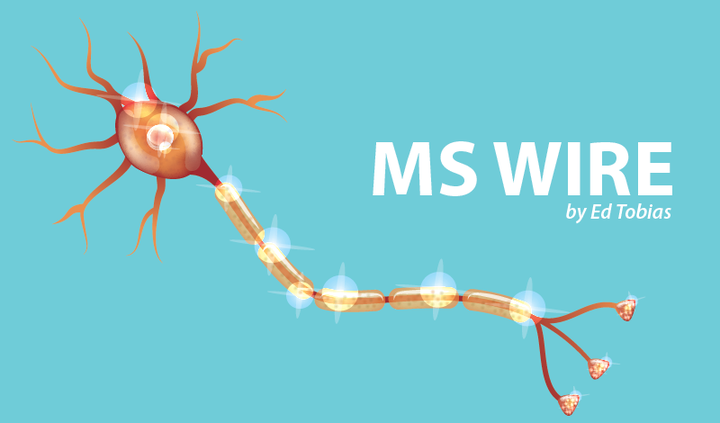 The past week was filled with news about the new coronavirus and the COVID-19 disease that it causes. This story continues to evolve, so it makes no sense to refer you to one of last week's stories on the subject. Instead, check out the Coronavirus/COVID-19 Information topic on our Multiple Sclerosis News Today Forums. Co-moderator John Connor and I are posting the freshest information there.
Meanwhile, in other news …
This is disappointing news about what scientists had hoped would be another oral disease-modifying therapy for multiple sclerosis. It's doubly disappointing because MD1003 is aimed at progressive forms of MS and demyelination, and we need more of those treatments in the MS toolkit.
MedDay Pharmaceuticals' MD1003 did not ease functional disability or its progression in patients with non-active progressive multiple sclerosis, Phase 3 clinical trial data show.
The SPI2 Phase 3 study (NCT02936037) sought to confirm the positive results of a first Phase 3 trial called MS-SPI (NCT02220933), but failed to do so.
Click here to read the full story.
***
I like the idea of a combined THC/CBD spray that provides relief for pain and spasticity. I could use some relief from my spasticity, but mine isn't severe enough to warrant this treatment. Additionally, another medication needs to be used in combination with Sativex (nabiximols) to achieve improvement, so it seems far from an ideal solution. Sativex is approved for use in some European countries, but it's still undergoing clinical trials in the U.S.
Sativex (nabiximols), a THC:CBD oral spray, consistently relieves the pain and severity of treatment-resistant spasticity in multiple sclerosis (MS) patients, according to a recent study.
An analysis of the study "Sativex as add-on therapy vs. further optimized first-line ANTispastics (SAVANT) in resistant multiple sclerosis spasticity: a double-blind, placebo-controlled randomised clinical trial," revealed that Sativex, used in conjunction with an anti-spasticity medication, provided strong and consistent relief from the symptoms and pain of drug-resistant MS spasticity.
Click here to read the full story.
***
NurOwn is a stem cell-based therapy that's aimed at repairing damaged nerves of people with progressive MS. Up to 20 people with either the primary or secondary progressive forms of MS will have their bone marrow removed to collect some of their stem cells, and this will later be injected back into their spinal canal over 16 weeks.
The Partners Multiple Sclerosis Center at Brigham and Women's Hospital has joined BrainStorm Cell Therapeutics in a Phase 2 trial exploring the safety and efficacy of NurOwn in the treatment of progressive multiple sclerosis (MS).
This is the fifth and final clinical site participating in the trial, in addition to Mount Sinai Medical Center, Keck School of Medicine of The University of Southern California, Stanford University School of Medicine, and the Cleveland Clinic.
Click here to read the full story.
***
Note: Multiple Sclerosis News Today is strictly a news and information website about the disease. It does not provide medical advice, diagnosis, or treatment. This content is not intended to be a substitute for professional medical advice, diagnosis, or treatment. Always seek the advice of your physician or other qualified health provider with any questions you may have regarding a medical condition. Never disregard professional medical advice or delay in seeking it because of something you have read on this website. The opinions expressed in this column are not those of Multiple Sclerosis News Today or its parent company, BioNews Services, and are intended to spark discussion about issues pertaining to multiple sclerosis.