MS News that Caught My Eye Last Week: Exercise, Diet, and Myelin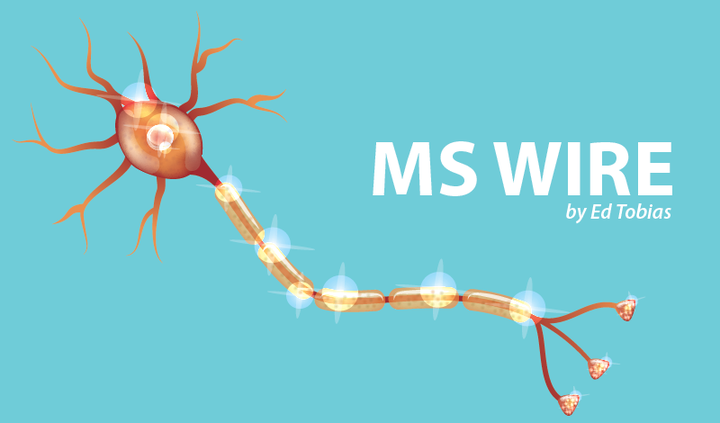 This may seem like a no-brainer. But once upon a time, neurologists told people with MS to avoid exercise. They told us it would overheat us or make us tired. Over the past few years, this advice has flipped 180 degrees. Now, neuros tells us that some exercise is OK. I'm a 71-year-old with an EDSS of 6.5. I try to exercise a couple of times a week, doing upper body work and time on a recumbent bike, and I believe it helps keep me mentally sharp, less tired, and in good shape. I'm living proof of this study.
Physical exercise can ease fatigue in people with multiple sclerosis (MS) and potentially benefit them in many other ways, and should be part of rehabilitation programs for patients, a large review study suggests.
The study, "The impact of physical exercise on the fatigue symptoms in patients with multiple sclerosis: a systematic review and meta-analysis," was published in the journal BMC Neurology.
Click here to read the full story.
***
Too few carbs (fruits, veggies, and nuts) and too much protein (meats and fish) and lipids (butter, oil, and cheese) has been my diet all my life. Is my diet connected to my MS? This study doesn't draw a strong link, but it's an interesting read for those who think there is, or may be, a connection.

A study from Spain found the diet of multiple sclerosis (MS) patients to contain more fat and protein, and fewer carbohydrates, than recommended, which was linked to abdominal weight gain and higher levels of inflammation.
As "an excessive intake of lipids" is known to be "related to oxidative stress and inflammation," one of the "practical outcomes" of this study could be new dietary guidelines that stress lesser fat consumption, its researchers said.
Click here to read the full story.
***
In all candor, the process this article describes is a little scientifically deep for me. But the idea of using a synthetic material to create artificial myelin seems very interesting — if you can understand it.
Researchers developed a way of reprograming cells to use synthetic materials — provided by the team — to create artificial, working structures within or about the cells.
This approach may be a way to reprogram nerve cells to produce myelin-like protective polymers — large molecules made of many repeating units — around their axons to overcome the loss of myelin that marks multiple sclerosis (MS).
Click here to read the full story.
***
While we're on the subject of myelin, here's a story that I can understand. Conventional scientific wisdom has said that myelin is pretty much static, that the process of creating myelin is a slow process. But this study suggests the opposite, that myelin is a very dynamic substance, and continuous lipid production is needed to maintain its health.
Continuous production of fatty molecules (lipids) is crucial to the maintenance of the myelin sheath that wraps nerve fibers to protect them, ensuring the transmission of electrical impulses between nerve cells, a study reported.
These findings may have strong implications for treating disorders caused by myelin loss, including multiple sclerosis (MS), and potentially for cancer, as some chemotherapy agents are known to damage myelin.
Click here to read the full story.
***
Note: Multiple Sclerosis News Today is strictly a news and information website about the disease. It does not provide medical advice, diagnosis, or treatment. This content is not intended to be a substitute for professional medical advice, diagnosis, or treatment. Always seek the advice of your physician or other qualified health provider with any questions you may have regarding a medical condition. Never disregard professional medical advice or delay in seeking it because of something you have read on this website. The opinions expressed in this column are not those of Multiple Sclerosis News Today or its parent company, BioNews Services, and are intended to spark discussion about issues pertaining to multiple sclerosis.