How Has COVID-19 Affected Your MS Life?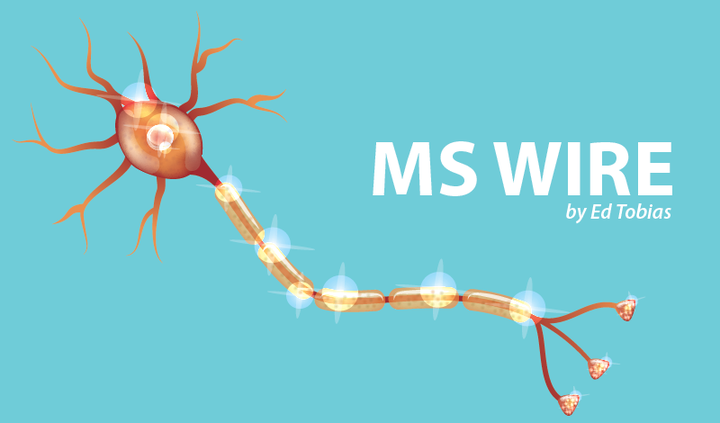 I canceled my April blood draw. The protocol for Lemtrada (alemtuzumab) requires lab work each month because the treatment can have serious side effects. But I spoke with my neurologist and we decided that I could skip it. Blame it on COVID-19.
My legs are stiffer than they were two months ago. My walking is slower. I've postponed my semiannual visit with my neurologist. Blame it on COVID-19.
But I'm lucky. COVID-19 is having more of an impact on the lives of others with MS, requiring them to make tougher decisions. Mark is an example. He's in the middle of Ocrevus (ocrelizumab) treatments, which compromise some of the immune system. In a comment to an earlier column of mine, he wrote:
"My next Ocrevus infusion is due in early June, so I'm very happy to have found this discussion–feeling unsure as best way to proceed. I've heard that while we Ocrevus people may have increased susceptibility to infection, the immuno-suppressing actually could be beneficial if it ends up warding off the dreaded 'cytokine storm' that can lead to complications/death. Interesting mixed bag!"
Another Ocrevus patient described her anxiety on a Facebook group I monitor:
"Currently getting my Ocrevus infusion. It was an extremely difficult decision for me to make. I felt like I had to choose between my MS getting worse or an increased chance of catching & dying from CoVid due to immunosuppression."
And it's more than just a question of whether a specific MS disease-modifying treatment might increase or decrease COVID-19's impact. People receiving infusions need to decide whether spending time at an infusion center or a hospital is risky for them.
In the U.K., MS News Today columnist Jessie Ace must travel to a hospital for her blood tests and to pick up her medication. That concerns her. Some may need to use mass transit to get to their neurologist or MS treatment location, another potential risk. All this can mean anxiety with a capital "A."
What should you do?
What to do is a question for you to discuss with your neurologist, but professor Gavin Giovannoni at the BARTS MS Center in London is another great information source. "Professor G," as he is known, has had his finger on the pulse of MS and COVID-19 for many weeks. His MS Selfie microsite is an excellent place to ask questions and read case studies about living with MS in a COVID-19 world.
How has COVID-19 affected your MS life?
I'm lucky. My MS symptoms have been relatively stable through all of this. My Lemtrada infusions ended two years ago, and the meds that I use for my symptoms are all delivered by mail. Food also can be delivered, and my scooter and I go outside a few times a day.
As for my lab work next month, I'm going to have it done. I'll mask up and make sure the home care lab tech does the same. The benefit of keeping track of Lemtrada's impact on my body outweighs the risk of COVID-19.
How has COVID-19 affected your MS life? Please share in the comments below. You're also invited to follow my personal blog at www.themswire.com.
***
Note: Multiple Sclerosis News Today is strictly a news and information website about the disease. It does not provide medical advice, diagnosis, or treatment. This content is not intended to be a substitute for professional medical advice, diagnosis, or treatment. Always seek the advice of your physician or other qualified health provider with any questions you may have regarding a medical condition. Never disregard professional medical advice or delay in seeking it because of something you have read on this website. The opinions expressed in this column are not those of Multiple Sclerosis News Today or its parent company, BioNews Services, and are intended to spark discussion about issues pertaining to multiple sclerosis.