MS News That Caught My Eye Last Week: Myelin, Mavenclad, Online Stress Relief, Rehab Aids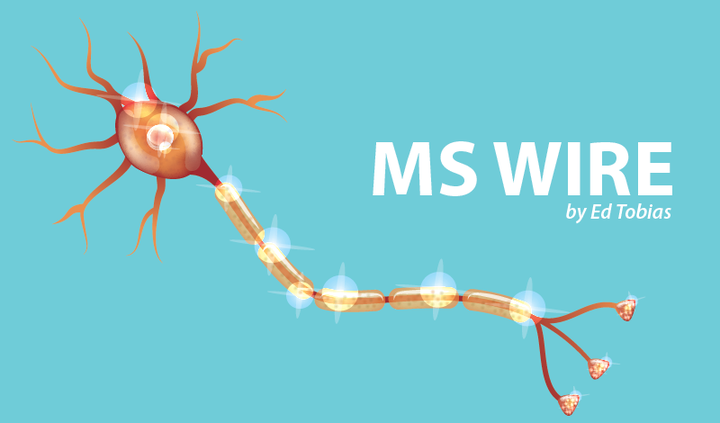 Note: A story mentioned in this column, "Prime Signs Agreement With EMD Serono to Improve Mavenclad's Cost-benefit Value," was updated on June 15, 2020, to clarify that the agreement allows for possible reimbursement for Prime's health plan clients, not patients directly. This column has been updated accordingly.
Is there hope for restoring myelin for people with MS? This company and several other corporate investors are betting several million that there is. The company is researching the use of a thyroid hormone to stimulate the production of mature oligodendrocytes, the cells that produce myelin.
Autobahn Therapeutics announced its launch with $76 million in financing to support work on therapies for central nervous system (CNS) disorders, including ABX-002, its lead candidate to treat diseases marked by the loss of myelin, such as multiple sclerosis (MS) and adrenomyeloneuropathy.
"We stand well-positioned to advance our pipeline with funding from the highest quality investors and pharmaceutical leaders who share our mission of improving life health for people affected by these conditions," Kevin Finney, chairman and CEO of Autobahn, said in a press release.
Click here to read the full story.
***
If you buy a new bed, and within a reasonable time you find it doesn't suit you, some stores will allow you to return it for a refund or exchange. A health insurance group has made a similar agreement with the company that markets Mavenclad (cladribine). Some of the medication will be compensated if it doesn't help with MS symptoms. Is that type of program something that would affect your choice of disease-modifying therapies?

Prime Therapeutics has signed an agreement with EMD Serono providing financial compensation for Prime's health plan clients in the case that their members stop taking Mavenclad (cladribine) over the typical treatment period.
The level of financial compensation will depend on the rate at which patients discontinue Mavenclad or switch to another MS therapy over the typical two-year treatment course.
Click here to read the full story.
***
Dealing with MS can be tough, and COVID-19 may have added to your stress. This new website provides readings and exercises to help us deal with MS stress. The content is based on acceptance and commitment therapy, which uses some of the same principles as mindfulness and cognitive behavioral therapy.
Would you use a do-it-yourself therapy website like this?
A new digital tool aims to help people with MS deal with the emotional burden of their diagnosis, guiding them to focus on what matters most in their lives rather than the pain of living with the disease.
The self-help tool, named ACT MySelf, was developed by Biogen in collaboration with the MS Trust in the U.K., patients, a team of MS specialist nurses, and an MS clinical psychologist.
Click here to read the full story.
***
One of these aids uses sensors attached to patients' clothes to detect arm, hand, and leg movements. Biofeedback is sent back to the system, and via a web app, exercise instructions are provided to patients. There's no need to leave home. Progress reports are also sent to physicians. The second aid uses functional electrical stimulation to help with therapeutic exercises. Both systems are expected to be available in July.
Click here to read the full story.

***
Have you checked out our MS News Today Forums recently? I'm one of the moderators, and there's lots of good information to be found. See you there.
***
 Note: Multiple Sclerosis News Today is strictly a news and information website about the disease. It does not provide medical advice, diagnosis, or treatment. This content is not intended to be a substitute for professional medical advice, diagnosis, or treatment. Always seek the advice of your physician or other qualified health provider with any questions you may have regarding a medical condition. Never disregard professional medical advice or delay in seeking it because of something you have read on this website. The opinions expressed in this column are not those of Multiple Sclerosis News Today or its parent company, BioNews Services, and are intended to spark discussion about issues pertaining to multiple sclerosis.