My Review of 2 New MS Apps: icompanion and BelongMS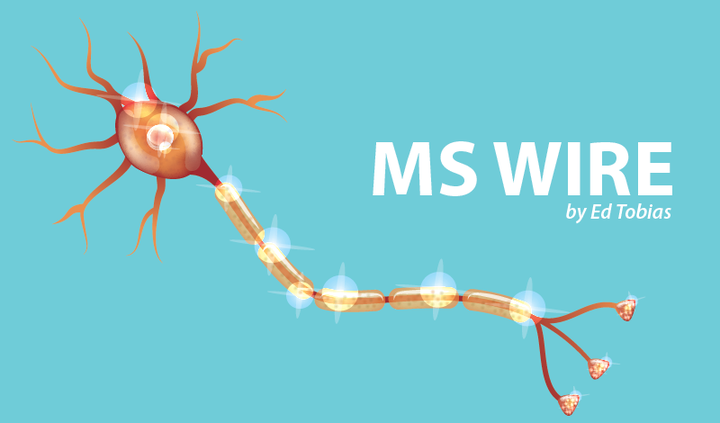 A couple new mobile apps for people with MS have caught my attention.
Icompanion is among the best symptom and treatment trackers I've found. BelongMS combines patient forums with the ability to ask questions of healthcare specialists.
Icompanion
Several mobile apps allow users to enter information about how they're feeling from day to day. But icompanion is the only one I know of that lets users self-administer standard tests neurologists may perform during an examination, including the Expanded Disability Status Scale (EDSS) and the Quality of Life in Neurological Disorders (Neuro-QoL).
I don't know my Neuro-QoL scores, so I can't judge the accuracy, but when I took icompanion's EDSS test, it registered around 6.5, which has been my EDSS level for several years.
Icompanion also allows daily tracking of a dozen MS symptoms. For each symptom, users select from seven levels ranging from "not affected at all" to "severe limitation." Pull-down menus help to list and to date treatments, plus a diary option is available.
Icompanion includes a "knowledge center" that provides detailed answers to general questions about MS, MRI tests, and even COVID-19, and how it might affect people with MS. 
Icompanion also has a website version where users can upload copies of their MRIs from CDs, DVDs, or USBs, to obtain interpretations of what images show.
All of the data that you provide can be shared with your neurologist if the doctor participates in the icompanion program.
BelongMS
BelongMS primarily is a forum-based social community for people with MS, with nearly a dozen discussion groups. It includes a standard calendar and the basic symptom-tracking options that most MS apps have.
One of the unique features of BelongMS is that it offers, via its forums, access to healthcare professionals. A neurologist, urologist, radiologist, and registered dietitian all are available to answer questions.
From what I've observed, some questions are answered within a few hours, others are answered within a few days, and still others seem to be overlooked.
The quality of the answers also varies. A woman who asked the neurologist, "Why do I urinate on myself constantly?" was told, "I don't know. See a urologist." On the other hand, when the same question was put to the app's urologist, he responded with basic information about how urinary problems are a common MS symptom.
Most of the BelongMS healthcare professionals are based in Israel, where the app was created, but some have affiliations in the U.S.
BelongMS also offers a forum devoted to people who are interested in participating in clinical trials. Users of this forum are asked to privately provide specific information about themselves and their MS, and they are promised help in finding an appropriate trial.
For example, a woman in West Virginia was told there were no clinical trials in her state, but there were trials nearby. She was asked if she would like a BelongMS staff member to investigate further for her.
Know whom you're sharing with
Apps like these are free to download, but we all know "there's no free lunch." These two app companies collect your information anonymously, but then they do something with it: They share it.
Eliran Malki, co-founder and CEO of Belong.Life, BelongMS's parent company, told me in an email that the data is shared with "advocacy groups, governments, universities, healthcare providers, research organizations, etc." Icompanion's privacy policy says it shares users' information with third parties to "perform academic, clinical, educational, informational, medical and other research purposes."
I'm fine with sharing my information this way, but you may not be. So, it's worthwhile to wade through the legalese of each app's privacy policy to be clear about what's being done with your data.
More MS apps
I have about a half-dozen MS-related apps on my smartphone, including MS Manager, MS Self, Floodlight (which has fun dexterity tests), and Emilyn. Most provide at least some type of tracking of symptoms and quality of life.
A number of other MS apps can be downloaded, and more are being developed. If you use one or more MS apps, please let me know if you have a favorite, and what you like about it.
You're invited to visit my personal blog at www.themswire.com.
***
 Note: Multiple Sclerosis News Today is strictly a news and information website about the disease. It does not provide medical advice, diagnosis, or treatment. This content is not intended to be a substitute for professional medical advice, diagnosis, or treatment. Always seek the advice of your physician or other qualified health provider with any questions you may have regarding a medical condition. Never disregard professional medical advice or delay in seeking it because of something you have read on this website. The opinions expressed in this column are not those of Multiple Sclerosis News Today or its parent company, BioNews Services, and are intended to spark discussion about issues pertaining to multiple sclerosis.