E! News Celebrity Zuri Hall Encourages Support for MS Caregivers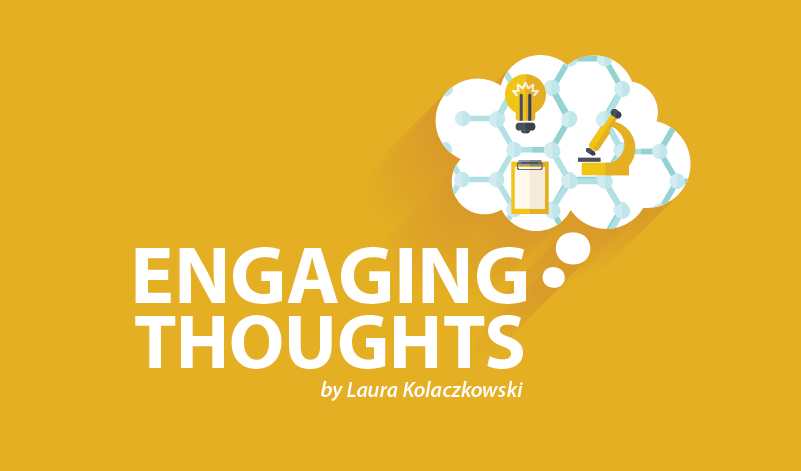 Family Caregiver Month is observed each November, and it is estimated there are more than 90 million family members in the U.S. giving full-time care to people who have complex needs. In recognition of the work of the multiple sclerosis caregiver community, pharmaceutical company Genentech, a subsidiary of Roche, has brought on celebrity broadcaster Zuri Hall, to help encourage others who are caregivers for people with MS and to talk about Genentech's MS MindSet Survey.
Zuri's aunt was diagnosed with MS three years ago. "For me and our family it was a curve ball. It was totally unexpected, but, of course, it (diagnosis of MS) always is," Zuri said in a telephone interview with me recently.
It turns out Zuri and I have a lot in common because she is from my home state of Ohio, a proud graduate of The Ohio State University, and once was an on-air news host for my local television station, WDTN. Zuri now lives in Los Angeles, and is an on-air correspondent for E! News, where she often is on the red carpet at celebrity events. She has more than 100,000 followers of her Hey Zuri Hall! YouTube channel, and promotes empowerment and style on her personal website.
Even though she lives a glamorous celebrity life in LA, it came through loud and clear  in our conversation that she loves coming home to Ohio and spending time with her family. She was looking forward to the Thanksgiving holidays and time with her aunt.
"MS was not a disease I understood a lot about, and there is so much more to learn. Genentech's MS MindSet Survey sheds light on what people with MS go through and it helps me to better understand how I can help my aunt, " Zuri said.
The MS MindSet Survey: Uncovering the Unpredictability of MS, sponsored by Genentech, was conducted with 800 MS patients and their support partners, who were asked questions about the impact of multiple sclerosis. The findings are useful for people like Zuri who want to better understand the challenges of living with MS. The survey looks at the social and daily impact of MS, and understanding its symptoms.
Zuri talked comfortably about her aunt and multiple sclerosis, and her desire to learn and help is clear in our conversation. "When she was diagnosed initially, she was dealing with symptoms that were not intense and she was not talking about her MS a lot. But then some of her symptoms developed aggressively and my aunt became hesitant in social situations and had a heightened anxiety about being out and about. For me that was tough to watch and I want to know how to support her," said Zuri.
"She is fiercely independent and a ball of fire and we are all trying the best we can to provide support, especially now that the holidays are here. She has been together with her husband for decades and he has always been a stereotypical man sitting on the couch and waiting to be taken care of.  Now he is up and in the kitchen, [she laughs at that thought] and I am so proud of him and his efforts. It is so encouraging to see him step up to the plate and help out.
"The MS MindSet survey found 81% of people with MS wished for more help with everyday chores. My aunt loves to host and is the queen of her kitchen. Thanksgiving will be at her house and she refuses to give it up. We all have to learn the ways to support her and find the ways we can do the little things that make it easier for her. This is a journey for us as I learn how to help her in small ways when I can. And the survey makes that point to me that I have much to learn. We are all trying to provide support as best we can.
"One of the main things the MS MindSet survey discovered is a lot of people know the unpredictability of MS  symptoms and the experiences of my aunt mirrored a lot of the survey findings. For example, she would commit to go to a baseball game and then 30 minutes in, she would decide no, she couldn't do it and needed to leave the game and go home. It was not just because of her MS symptoms, but because of her anxiety of not knowing when her bladder problems would come into play, or when her wobbly legs would give out.
"The findings from the MS MindSet survey are a springboard for conversation, and what is exciting to me is support partners are encouraged to find out more about what their loved ones are going through in the small, but hopefully important, ways we can be of help."
Zuri was coming to Ohio for Thanksgiving and hoping to wrestle a few family recipes away from her aunt and learn to cook them for future family celebrations. I'll be watching her blog to see if she was successful with that quest. In the meantime, her conversations about how everyone can help to make life easier for people with MS is an important one, and it was great to hear her enthusiasm as she shared her story and expressed her desire to learn more about MS. Her aunt is fortunate to have Zuri on her team of caregivers.
The  MS MindSet survey results will not be a surprise if you have this disease, but it will be useful information we can use to engage with others who want to learn more about our lives with MS.
Note: Multiple Sclerosis News Today is strictly a news and information website about the disease. It does not provide medical advice, diagnosis, or treatment. This content is not intended to be a substitute for professional medical advice, diagnosis, or treatment. Always seek the advice of your physician or other qualified health provider with any questions you may have regarding a medical condition. Never disregard professional medical advice or delay in seeking it because of something you have read on this website. The opinions expressed in this column are not those of Multiple Sclerosis News Today, or its parent company, BioNews Services, and are intended to spark discussion about issues pertaining to multiple sclerosis.