Dan Says Treasure Your Caregiving Hero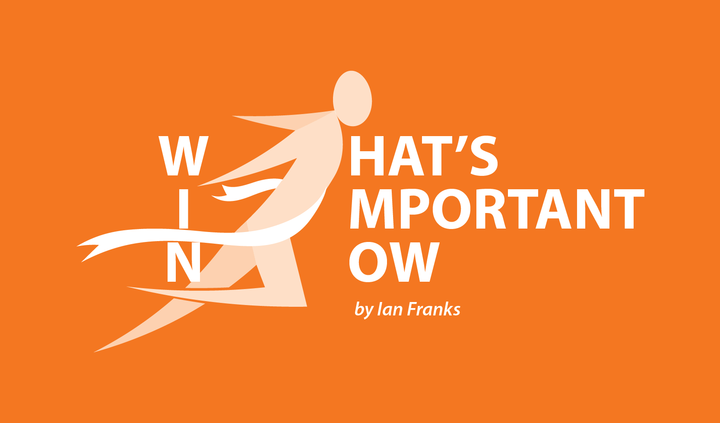 Caregivers are in the spotlight during MS Awareness Month and, as it draws to a close, one man with multiple sclerosis is calling for everyone with the disease to recognize them.
Dan Melfi, who lives in the state of Colorado, is encouraging us all to write a sentence or two on social media paying tribute to our main family caregiver and add the tag #MySupportHero to it.
"My wife Karen is #MySupportHero," he told me. "She does so much, has learned to understand what I am going through, and means the world to me."
Although he was diagnosed with MS in 2009, doctors have been unable to pinpoint the type he has. "It seems that I fluctuate between primary progressive and relapsing," he said. 
Today, aged 65, the former athlete has severe mobility problems. He uses a selection of devices to help him move around: forearm crutches, a wheelchair and a scooter.
Almost nine years since his diagnosis, Dan said: "MS changes your life and of those around you. It's for life, and it's tough.
"Support and care is essential." Sometimes we get down in the dumps, and "need motivation. We have to realize that life's not that bad, and we need to get going.
"Caregivers need information and resources to help them help us. Karen is #MySupportHero and is happy to attend seminars and to come to doctor appointments with me," he added.
Of course, every day can't be a bed of roses. "It's important that we are not selfish," Dan said. "Our caregivers are human, too. They have their own needs and must be given time to be themselves."
He has been on several medications over the years, but he said he got the biggest benefit from a holistic approach. "I keep diseases of aging away as much as possible," he said. "I watch my diet, exercise regularly, enjoy yoga, I belong to an MS swim class where I can work my whole body without fear of falling.
"Talking of falling, I have found that I can use yoga moves to regain my balance and get up from the floor." I asked if he took a yoga class. No, he said, he does it at home. "I get free DVDs from abovems.com. They are great." 
Although he can drive, Karen takes the wheel for a long journey. She does so much else every day, he said.
"She recognizes my cognitive skills are better in morning and get worse as I tire, and she is always ready to get me moving with a metaphoric kick in the butt," he said.
Any words of wisdom for others with MS? "Yes, don't be afraid to use mobility aids to help you get about; they can increase your independence significantly. Don't hesitate to ask for help if you need it. Most people will be pleased to lend a hand. Be grateful when someone does something without being asked. I am always thrilled when someone holds a door open for me."
And, finally, that hashtag. "Treasure your support hero, write a sentence of appreciation, add #MySupportHero and post it on a social media site of your choice. Job done," Dan said.
Picture: Dan and Karen Melfi.
***
[You are invited to visit my personal MS, Health & Disability website at 50shadesofsun.com].
Note: Multiple Sclerosis News Today is strictly a news and information website about the disease. It does not provide medical advice, diagnosis, or treatment. This content is not intended to be a substitute for professional medical advice, diagnosis, or treatment. Always seek the advice of your physician or other qualified health provider with any questions you may have regarding a medical condition. Never disregard professional medical advice or delay in seeking it because of something you have read on this website. The opinions expressed in this column are not those of Multiple Sclerosis News Today, or its parent company, BioNews Services, and are intended to spark discussion about issues pertaining to multiple sclerosis.