Nurse Practitioner Shares Insight Into Role of Caregiver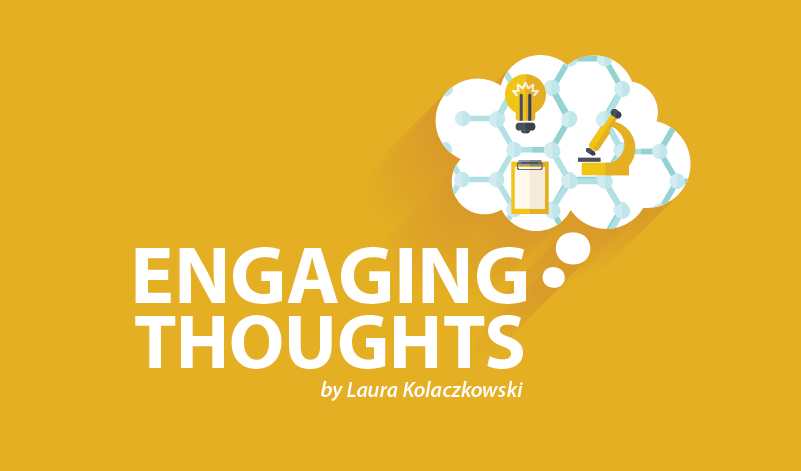 I make no secret that I believe MS nurse practitioners (NP) are the people who make the difference in an MS clinic. They are as knowledgeable as most neurologists when it comes to treating multiple sclerosis and usually can see their patients without the time constraints that doctors face.
When I had the opportunity to interview Carrie Lyn Sammarco, DrNP, FNP-C, MSCN, as part of  The MS MindSet Survey: Uncovering the Unpredictability of MS, sponsored by Genentech,  I was happy to engage her in a conversation about the special roles of caregivers.
Sammarco specializes in the management of highly complex MS and has a special interest in incorporating mindfulness techniques into her practice. She received her doctor of nursing practice degree from the
Columbia University School of Nursing and joined the MS Comprehensive Care Center team at NYU Langone Medical Center in 2010.
Our conversation was meant to discuss the role of caregivers in the life of people with MS as looked at through Genentech's MS Mindset Survey. In addition to talking about their findings, I also wanted to talk about what happens when a person with MS has his or her role reversed and is called upon to be the caregiver.
Sammarco said it was a timely question. "I was speaking with one of our social workers about this just recently. We were talking about a woman I have known for a long time and her husband has been her right hand and has been present for her. But, as of late, he has his own health issues and this has rocked their world and changed the dynamics of their relationships." Sammarco explained.
She went on to elaborate that "we take on roles and identities, such as 'I'm the nurse, I'm the mom, I'm the wife' and so on. We all take on roles, especially in relationships with our partners. This couple had been living a certain way for years and suddenly he is the one in need and quite reluctant because he doesn't know how to accept help and she doesn't know how to be his caregiver.
"This change in his health impacts her care and her wellness. It is so critical that we don't become complacent in whatever our roles are and remember that things can change. We tend to treat our roles like they are the norm and going to be that way forever, but it often doesn't work that way," said Sammarco.
"There has to be a backup plan if you rely on a caregiver. Who is going to help with us? Also, I work at a center that has a pediatric MS clinic and you have to think about who will take care of the children if you are the caregiver and something happens to you. There has to be a backup plan. This is where having open communication about what is going to happen if roles change is so important and critical," she said.
"We can't always think that 'I'm the receiver and you are the giver,'" Sammarco said, pointing out that in relationships people need to look at what the other does. "We need to look at reciprocal giving in relationships, and understand that we support the other person because we love them and want them to do well."
I asked if she shares tips with the people she sees in her clinic about being in a caregiving role. Their MS clinic offers partner support group meetings in addition to support groups for patients, and she encourages caregivers to attend, using those opportunities to talk about what they go through.
Sammarco said it is important that the person with MS understand that he or she is capable of giving back to their caregiver. "I would challenge the notion that we can't give as much as we get. So often there is the situation where they feel they are taking from other people and that they feel they are a bother and I want to say 'No, you are not a bother.' You can give just as much, if not more, in gratitude. People support you because they love you. Even if you have MS you are a whole being, and you are also capable of giving and that can begin with the simple acts of practicing love and kindness to the other person," she said. "We need to carve out the time to spend with that person and spend time doing things that don't involve care-giving duties."
Sammarco closed our conversation with a powerful message, and I hope everyone with MS,  or who is in a caregiver relationship, will hear her words and remember them each time they engage with others:
"We have to empower the person with MS and make sure they remember that they are a worthy person and not just a patient victimized by a disease. People with MS are capable of giving and taking, and they are also able to affect meaningful change."