Resolving Insurance Problems Demands Patience and Endurance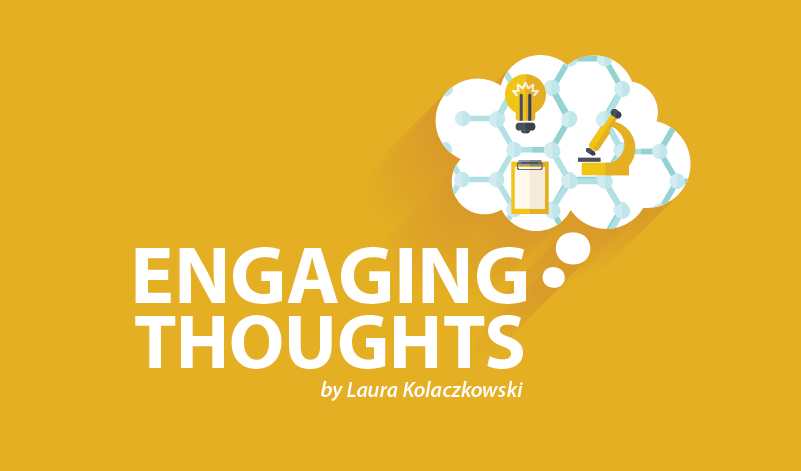 After my recent insurance experience, which I share here, I never again will wonder why some people give up on claiming their medical benefits.
I have received Botox treatment for spasticity of my quad and hamstring muscles. This is an FDA-approved use, but to get this treatment there has to be a prior authorization from my insurance company, which happens to be Anthem Blue Cross/Blue Shield.
Setting the scene
On Dec. 22, the head MS clinic nurse, Terri, confirms my shipment of Botox will arrive in the clinic on Jan. 3.  On Jan. 5, I arrive at the clinic, which is a 90-minute drive from my home, only to be told there is no Botox for me and Terri says she will figure out what happened. I receive more calls and emails in the next few days telling me she is still working on it.
New Anthem insurance cards arrive in the mail Jan. 11 and I notice there is a new policy number, even though it is still the same Anthem insurance. No one can really tell me why these new policy numbers were issued.
The next day I wake in the wee hours thinking this new policy number must explain why my Botox was not shipped. I call Anthem, explain the problem, and am told Botox has been approved and the prior authorization has been sent to CVS Caremark specialty pharmacy, and I am even given a reference number to use if there are any other questions. I email Terri this number and figure it was now resolved.
The next week, I'm at the clinic for my infusion and talk with Terri, who is still chasing my Botox. She can't locate anyone at Anthem or CVS Caremark who can tell her my status, and has even been told my insurance had been terminated.
You've got mail
When I get home later that day, I find a letter from CVS Caremark telling me they haven't been able to contact me (if they had picked up the phone and called me I would have answered!), and they need a prior authorization from Anthem, which I had been told the previous week had been sent.
The mail also had a nine-page letter from Anthem telling me my request for Botox has been denied. The letter tells me of this rejection in 15 different languages, including Cushite-Oromo, Romanian and Pennsylvania Dutch. (I had to look up Cushite-Oromo; it is a language common in regions of the Horn of Africa.)
Knowing it isn't fair for to expect Terri to do all of this when it is my drug treatment, and not one to accept "no" easily, I declare the chase is on. I call CVS Caremark and their representative tells me they have no record of me or my prescription or my prior authorization. She promises to escalate this and have an answer for me by the end of the day, but recommends I also circle back to Anthem.
So, the pursuit continues. I call Anthem and, after pushing way too many option keys, I finally talk to a  person, Janice.
Who has my mail?
Janice listens to my story about the MS clinic, missing prescription information with CVS, no Botox, and much more of my story. She can see my insurance. She can see the request for authorization and she can see that an authorization letter had been sent to CVS and tells me I also should have a copy. Incredibly, this information is not moved electronically, but sent through the U.S. mail system and we are at the mercy of  their delivery and someone on the receiving end to open that letter and process it quickly. Why this is not done electronically is a question for another time.
Moving on
Just before hanging up, I ask Janice to check my policy and she finds that as of Jan. 1, my specialty pharmacy rolled over from CVS Caremark to Accredo (a division of Express Scripts). There is no explanation to be found for why, on Jan. 12, CVS Caremark was sent this letter from Anthem when it should have gone to a different company.
Janice places a conference call to Accredo, where we dial our way through three representatives who were clueless as to what we were saying or how we needed their assistance to figure out our next step. There was a major disconnect because the Accredo reps kept saying Anthem needed to do the prior authorization and was unwilling to hear that had already been done. I gave them my Anthem authorization number, but was told my number didn't have enough digits to be their number, even though Janice verified this was correct.  This was repeated over and over. We could not get it through that a recent prior authorization had been done, but was sent to the wrong pharmacy, and we just needed their help to fix this.
Stay in the moment
Through this all, I keep reminding myself to take a deep breath, make my point clear, and don't get excited (translation – don't get mad!). Recognizing we were getting nowhere, Janice and I agree to disconnect with the Accredo reps, who couldn't understand our questions, and start over. I confided to her that I was not sure if I should laugh or cry at this point, but I silently vowed I would not be broken and I would prevail.
I found an Accredo specialty pharmacy number online for its multiple sclerosis division and we made another conference call, and this time Janice suggested I take the lead. I took a deep breath, cut to the chase and finally we got some answers — after being on phone calls for almost two hours. I can't begin to account for the number of hours Terri from the MS clinic has put in on her side of this problem.
Who dropped the ball?
It would be easy to say the new insurance number caused the problem, and it partially did because it made me disappear in the records. But it doesn't explain why Anthem sent the letter to a specialty pharmacy I am not allowed to use. No one can tell me how Accredo had a refusal to cover letter in my file, even though I am not in their records. And it sure doesn't help me to understand why Anthem can't just correct the problem on its end, readdress the letter to Accredo, and move this information over to the new specialty pharmacy.
The new solution
The whole process of requesting my Botox has to start over from scratch. The work Terri and the doctor have done to this point is worthless and they have to begin anew with a request for prior authorization and a new prescription. And I am still without my treatment until this is sorted out.
As I write this, I wonder at what point do most people just say the heck with it and stop trying to get their treatment? When we talk of the demands put on our medical providers and how much time is consumed by paperwork, think back on this story. I'm sure I am not the only person Terri has to help sort out insurance coverage, and there are Terris in clinics all over the country doing the same.
There has to be an easier way for consumers and providers to get their insurance needs answered, and it shouldn't involve hours of phone calls, missed treatments and great frustration.
Note: Multiple Sclerosis News Today is strictly a news and information website about the disease. It does not provide medical advice, diagnosis, or treatment. This content is not intended to be a substitute for professional medical advice, diagnosis, or treatment. Always seek the advice of your physician or other qualified health provider with any questions you may have regarding a medical condition. Never disregard professional medical advice or delay in seeking it because of something you have read on this website. The opinions expressed in this column are not those of Multiple Sclerosis News Today, or its parent company, BioNews Services, and are intended to spark discussion about issues pertaining to multiple sclerosis.