#ACTRIMS2017 – Neurologist Bourdette Questions ACTH Medicare Costs in Interview with MS News Today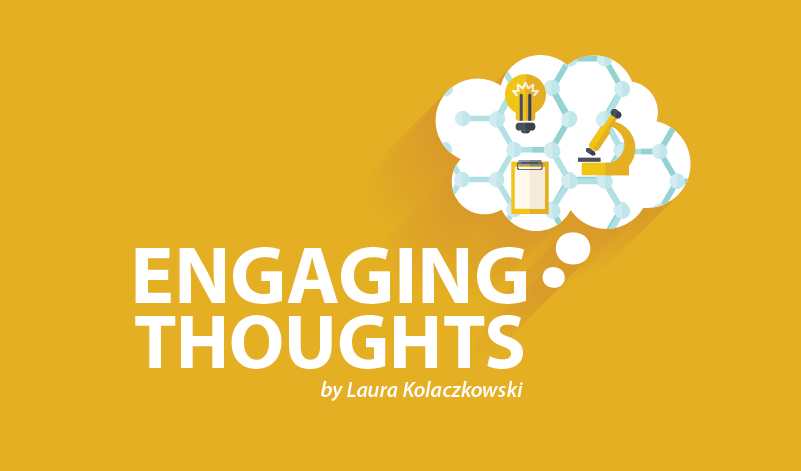 The sky-high costs to Medicare for prescriptions of the MS medication H.P. Acthar Gel,  as reported in Multiple Sclerosis News Today were highlighted at the Americas Committee for Treatment and Research in Multiple Sclerosis (ACTRIMS) 2017 Forum in Orlando recently.
Dennis Bourdette, MD, who is the Roy and Eulalia Swank Family Research Professor, and chairman of the Department of Neurology, Oregon Health and Sciences University, co-authored a revealing presentation about this topic.
I had the opportunity to sit with Bourdette at ACTRIMS, discuss his findings, and why he and his peers wrote "Repository (corticotropin H.P. Acthar gel) prescribed by neurologists in 2013 cost Medicare Part D over $86 million: Is the cost justified?"
Bourdette's primary point is that in a time of looking to lower costs, the practice of prescribing ACTH (adrenocorticotropic hormone) should be re-evaluated. In his view, and documented in other studies he cites, Bourdette said "there is no good data to support using ACTH for multiple sclerosis relapses," as being superior to the significantly less expensive methylpredisone.
If you are unfamiliar with it, H.P. Acthar is an injectable drug that can be prescribed for relapses in people with multiple sclerosis.  It is a drug that was around in the 1980s when Bourdette first began practicing neurology and he is familiar with its long history.
The benefits of using ACTH over the standard treatment of IVSM (intravenous solu-medrol, or methylprednisolone), have been difficult to prove or justify the cost, said Bourdette. "The studies showing ACTH is more effective than placebo are not in question," said Bourdette, who added that comparing it to IVSM is pretty much equal and the evidence for using ACTH instead of methylprednisolone is anecdotal, at best.
Bourdette and Daniel Hartung, MPH, Oregon State University of Pharmacy, have looked at the rising cost of disease-modifying therapies in The cost of multiple sclerosis drugs in the US and the pharmaceutical industry: Too big to fail?, published in the journal Neurology.
This recent look at ACTH grew out of their interest in the topic of escalating drug costs, and was supported by the National MS Society. Bourdette said he had a student at OHSU who needed a project and he thought gathering the data from the public records of Medicare might yield interesting results. What they found "stunned me as to how much Medicare is paying for ACTH," he said.
ACTH was originally approved for use by the Food and Drug Administration (FDA) in 1952, and was manufactured by Amour and Company. ACTH was purchased by Questcor Pharmacy in 2001 and later acquired in 2014 by Mallinckrodt. Bourdette's presentation included the fact that ACTH was priced at $748 per vial in 2001, increased to $1,650 per  vial in 2007, and in 2017 it is now $34,034 per vial.
An important piece to this examination of Medicare Part D spending on ACTH is who is prescribing this drug for MS relapses. Bourdette said the records are public and the names of prescribers are shown for any doctor who prescribes a drug more than 10 times through Medicare. The database for ACTH indicates that in 2013-14 there were 330 unique doctors prescribing ACTH more than 10 times in a year to Medicare recipients. These prescriptions were written by neurologists (n=78), rheumatologists (n=104), and nephrologists (n=92).
The cost of these prescriptions was $262 million in 2013, and increased to $391 million in 2014, for an total of $653 million. Bourdette said the recent records for 2013-2015 indicated $1.3 billion was spent through Medicare for ACTH, and $80.5 million was attributed to prescriptions from neurologists over these two years.
When asked if there is a way to better understand how ACTH is being prescribed and billed to private insurers, Bourdette said that, as of now, that information is not available, and his work is solely looking at Medicare expenditures.
What does Bourdette hope to accomplish by publishing this information?  "Our belief is this is a waste of money and there are only two ways to stop this waste – the first would be through a change in medical policy," which he said is difficult to do. "The other way is to leverage information to get prescribers to stop prescribing ACTH,"  through sharing this information publicly. 
His presentation stopped short of naming the neurologists who are prescribing ACTH, and he hopes to gather more information from these doctors on their reasons and motivation for prescribing ACTH.
Note: Multiple Sclerosis News Today is strictly a news and information website about the disease. It does not provide medical advice, diagnosis, or treatment. This content is not intended to be a substitute for professional medical advice, diagnosis, or treatment. Always seek the advice of your physician or other qualified health provider with any questions you may have regarding a medical condition. Never disregard professional medical advice or delay in seeking it because of something you have read on this website. The opinions expressed in this column are not those of Multiple Sclerosis News Today, or its parent company, BioNews Services, and are intended to spark discussion about issues pertaining to multiple sclerosis.