MS Patient's Pick of the Week's News: Imbalances, Attack, Hormonal, Vitamin D, Copaxone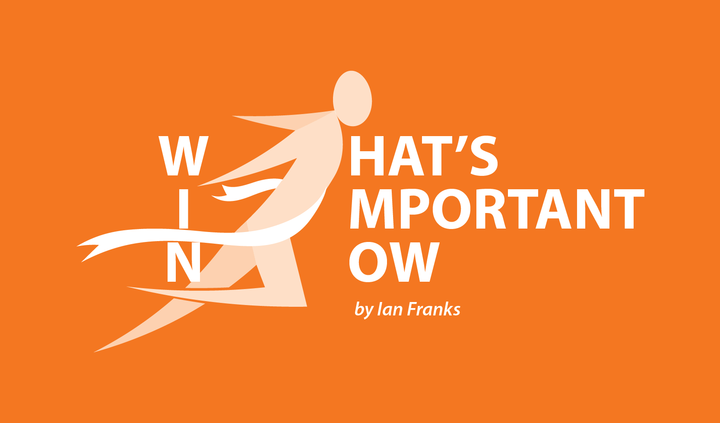 Here's my Pick of the Week's News, as published by Multiple Sclerosis News Today.
Good to see that new research involving humans (NOT mice this time) may lead to better understanding of MS.
Alterations in microorganisms in the brains of multiple sclerosis patients could contribute to underlying disease mechanisms, including demyelination, according to researchers.
The study, "Brain microbiota disruption within inflammatory demyelinating lesions in multiple sclerosis," was published in the journal Scientific Reports.
Researchers investigated bacterial quantity and genetic diversity in autopsy brain samples from patients with MS, and compared them with age- and sex-matched samples from people without MS, which served as controls.
After identifying the microbiota present in all samples, researchers found that a particular group of bacteria, known as proteobacteria, was more common in white matter samples from MS patients, compared to those from non-MS individuals.
Researchers also found that the presence and type of bacteria in the brain was associated with host immune response. Importantly, the detection of a specific bacterial protein, called bacterial peptidoglycan (PGN), correlated with demyelination and neuroinflammation in MS brain samples, which may help to explain disease development and progression.
"Principal component analysis revealed that demyelination, PGN and inflammatory gene expression accounted for 86% of the observed variance," the researchers wrote. "Thus, inflammatory demyelination is linked to an organ-specific dysbiosis in MS that could contribute to underlying disease mechanisms."
Greater understanding of exactly why the immune system attacks the myelin protective sheath in the central nervous system would be welcome. This appears to be a step along that route.
A new study into the workings of the immune system has discovered what it takes for T-cells to start targeting myelin sheets — and also may explain why some drugs fail to prevent autoimmunity in MS.
The study, "Trans-presentation of IL-6 by dendritic cells is required for the priming of pathogenic TH17 cells," was published in the journal Nature Immunology.
Scientists already know that dendritic cells can use IL-6 for communication in two ways. However, the team discovered that, in the case of myelin-targeting T-cells, a third way exists. Dendritic cells can place IL-6 like a flag on their surface, and come into direct contact with receptors on T-cells.
The researchers termed this new way "cluster signaling," as dendritic cells and T-cells cluster together in the process, and believe this concentrated timing creates a strong signal, making the T-cells more aggressive and efficient in their attacks on myelin.
Scientists have been trying to block IL-6 signaling to stop autoimmune processes.  Such drugs are routinely used to treat rheumatoid arthritis, but in MS this type of therapy has not been successful.
"The results of our research can clarify why some therapies are successful and why others are not," Thomas Korn, a professor of Experimental Neuroimmunology and the study's senior investigator, said in a press release.
Another study, WITH mice this time, could be pointing the way toward further research that could develop a new therapy.
A hormonal system that controls blood pressure also was seen to counter inflammatory processes in a mouse model of MS by influencing immune cells to take on a more anti-inflammatory profile. Researchers believe it might be possible to manipulate the system with drugs, to boost anti-inflammatory activity.
The study, "Role of the receptor Mas in macrophage-mediated inflammation in vivo," was published in the journal Proceedings of the National Academy of Sciences (PNAS).
The renin-angiotensin system, commonly known as RAS, controls how much sodium is present in the blood, and in this way controls blood pressure. Researchers recently discovered that angiotensin hormones also bind to a receptor called Mas.
Research teams from the Universitätsklinikum Erlangen and Heinrich-Heine-University Düsseldorf, both in Germany, looked at the potential role of Mas in an established MS mouse model — the experimental autoimmune encephalomyelitis (EAE) model.
In mice with EAE, researchers noted that Mas levels were lower in the spleen, but higher in the spinal cord than in healthy mice. When researchers deleted the Mas receptor in EAE mice, the animals had a more severe disease course.
A number of mice also were treated with the Mas-activating compound before inducing EAE, and researchers discovered that fewer animals developed disease. Among the mice that did fall ill, the disease course was slightly milder.
"These findings contribute to our understanding of the role played by phagocytes in MS and may help to find new therapeutic approaches for this disease, which still has no cure," Dr. Ralf Linker, a professor of neurology and a co-senior author of the study, said in a press release.
Apparently, more studies are being planned to investigate whether medications that influence the Mas receptor could help MS patients.
Having been diagnosed with vitamin D deficiency and given medical advice to take a supplement, I find this research is more than interesting.
The risk of developing multiple sclerosis later in life may be higher for babies born with low levels of vitamin D, according to a study in the journal Neurology.
The study, "Neonatal Vitamin D Status And Risk Of Multiple Sclerosis – A Population-Based Case-Control Study," was conducted by Nete Munk Nielsen, MD, PhD, with the State Serum Institute in Copenhagen, Denmark, and colleagues.
Researchers analyzed dried blood spot samples collected in newborn screening tests, taken since April 30, 1981, from people who were diagnosed MS beginning in 2012 and from a control group. In total, researchers compared blood spot samples from 521 MS patients as newborns, and from 972 gender- and age-matched people without MS. (Samples are stored with the Danish National Biobank.)
People born with less than 30 nmol/L were considered to have deficient levels of vitamin D, those with 30-50 nmol/L were considered to have insufficient levels, and those with levels equal or above 50 nmol/L were considered to have been born with sufficient levels.
Analysis showed that the group with the lowest vitamin D levels included 136 MS patients and 193 participants without MS, while the group with the highest levels of vitamin D had 89 MS patients and 198 participants without the disease.
People with the higher vitamin D levels, the researchers said, appeared to have a 47 percent lower risk of developing MS later in life, compared to those with the lowest levels.
"More research is needed to confirm these results, but our results may provide important information to the ongoing debate about vitamin D for pregnant women," Nielsen said in a press release.
Vitamin D can be found in certain fish, such as salmon and mackerel, and in supplements. Sun exposure is an important factor as well, as it triggers the production of vitamin D in the body. In fact, a recent study suggested that sunlight may be a critical environmental factor for MS due to insufficient vitamin D production.
I have seen so many improvements, since starting to take vitamin D3, that I need no further convincing.
Here's some good news for mothers-to-be in Europe. If you have relapsing MS, it will now be possible to continue to take Copaxone.
European users of Copaxone (glatiramer acetate injection, Teva Pharmaceutical) to treat relapsing forms of multiple sclerosis will no longer see a warning that the drug should not be used during pregnancy.
A report assessing this change in the drug's marketing authorization within the European Union — a process known as a "variations procedure" — allows for its use during pregnancy by removing a previous "contraindication" to such use. The report was issued by the Medicines and Healthcare Products Regulatory Agency in the U.K., with all concerned EU member states agreeing to the change. 6
The new EU label will read: "Studies in animals have not shown reproductive toxicity. Current data on pregnant women indicate no malformative or feto/neonatal toxicity of COPAXONE. To date, no relevant epidemiological data are available. As a precautionary measure, it is preferable to avoid the use of COPAXONE during pregnancy unless the benefit to the mother outweighs the risk to the fetus."
In the U.S., Copaxone is classified under the "Pregnancy Category B" label issued by the U.S. Food and Drug Administration (FDA). This label states that animal studies have failed to show that treatment poses a risk to a fetus, but adequate and well-controlled studies in pregnant women are not available.
"This positive outcome is very encouraging," Rob Koremans, MD, president and CEO at Teva Global Specialty Medicines, said in a press release. "The update to the product information will provide physicians with helpful information as they make individual treatment decisions with their pregnant patients or patients who are trying to conceive with relapsing MS."
(You are invited to check out my personal blog MS, Health & Disability at 50shadesofsun.com).
Note: Multiple Sclerosis News Today is strictly a news and information website about the disease. It does not provide medical advice, diagnosis, or treatment. This content is not intended to be a substitute for professional medical advice, diagnosis, or treatment. Always seek the advice of your physician or other qualified health provider with any questions you may have regarding a medical condition. Never disregard professional medical advice or delay in seeking it because of something you have read on this website. The opinions expressed in this column are not those of Multiple Sclerosis News Today, or its parent company, BioNews Services, and are intended to spark discussion about issues pertaining to multiple sclerosis.