MS Patient's Pick of the Week's News: Stem Cells, Cognitive, Gilenya, Tecfidera, Zinbryta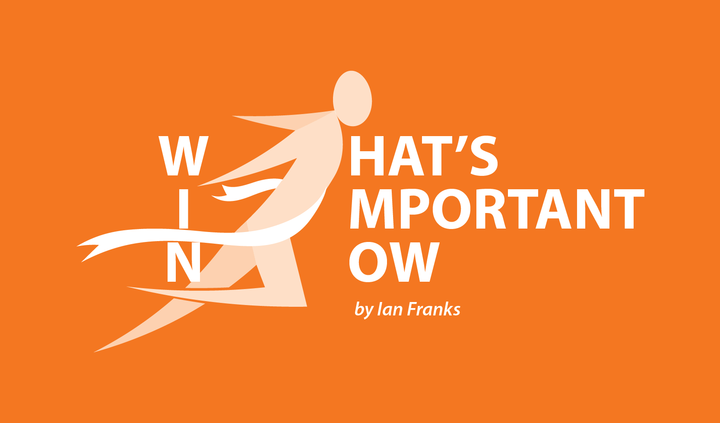 Here's my Pick of the Week's News, as published by Multiple Sclerosis News Today.
It's no secret to readers of this column and, indeed, to the wider MS community, that I am convinced of the value and efficacy of autologous hematopoietic stem cell transplantation (HSCT or AHSCT).
From my own research into outcomes of treatment, talking to HSCT doctors and patients, I am happy that it works. So, I am delighted that a newly concluded clinical trial gives scientific evidence of the benefits that a stem cell transplant holds for multiple sclerosis patients.
Researchers called the procedure a reasonable option for those with high disease activity.
Five years after the treatment, disease activity or disability progression was not evident in the majority of patients in the study, and some even showed improvements from earlier disability.
But the study, "High-dose immunosuppressive therapy and autologous HCT for relapsing-remitting MS," was small, and researchers say its findings need to be confirmed in further trials. The work was published in the journal Neurology.
The HALT-MS Phase 2 clinical trial (NCT00288626), conducted by the Immune Tolerance Network (ITN), recently ended after five years of observations. The study team, led by researchers from the National Institute of Allergy and Infectious Diseases (NIAID), had released data in 2014 describing outcomes at three years in 24 patients who received the cell transplants.
All had high levels of disease activity, with frequent relapses and advancing disability, despite medical treatment.
The study showed that at five years, 69% had no further relapses, disability progression, or evidence of new brain lesions. Notably, none of the patients were taking MS medications after the transplant.
The median change in disability, assessed by the Expanded Disability Status Scale (EDSS), had decreased by 0.5 points.
"These extended findings suggest that one-time treatment with HDIT/HCT [high-dose immunosuppressive therapy/hematopoietic cell transplantation] may be substantially more effective than long-term treatment with the best available medications for people with a certain type of MS," Anthony S. Fauci, MD, and director of NIAID, said in a press release.
The NIAID is a branch of the National Institutes of Health.
Once again, I will express my view that approval of HSCT as a treatment for MS is long overdue and it is high time that the FDA and other licensing bodies around the world got on with approving it.
Impairment of the mind must be one of the most difficult conditions to accept, but it is promising to see a new study saying that multiple sclerosis patients who are showing signs of cognitive impairment can benefit from computer-assisted cognitive rehabilitation programs.
Difficulties with short-term memory, or with processing information and concentrating, are believed to affect 40% to 65% of MS patients. Studies have suggested that cognitive rehabilitation may help, and that computer-assisted therapy used in the home could be the standard approach, but few have investigated patient outcomes over time.
For the study, "A Randomised Controlled Trial Of Efficacy Of Cognitive Rehabilitation In Multiple Sclerosis: A Cognitive, Behavioural, And MRI Study," researchers followed 38 MS patients (ages 18 to 65) with cognitive impairment.
The results indicate that home-based, computerized cognitive rehabilitation may be effective in improving cognitive abilities in MS patients, the researchers concluded
The study (ISRCTN54901925) was published in the journal Neural Plasticity.
It's good to see continued success of treatment with Gilenya (fingolimod) in helping to limit relapses and detectable lesions in MS patients, without any increase in safety concerns.
These findings were reported in the study, "Long-term efficacy and safety of fingolimod in Japanese patients with relapsing multiple sclerosis: 3-year results of the phase 2 extension study," published in the journal BMC Neurology.
Gilenya has been found to reduce symptoms and magnetic resonance imaging (MRI)-detected lesions in Caucasian MS patients compared to interferon beta-1a, another treatment for MS. Gilenya's benefits in Japanese patients with relapsing MS were reported in the original six-month, Phase 2 study (NCT00537082).
In the follow-up study (NCT00670449), 143 of the initial trial's 147 patients continued with treatment. Two-thirds were women with a mean age of 35.1 years. They continued the treatment until Gilenya received marketing authorization in Japan in November 2011.
The extension study confirmed that continuous treatment with Gilenya helps sustain a low level of MRI-detected lesions. In total, 75% to 100% of the patients did not show gadolinium-enhanced T1 lesions, and 88% to 100% remained free of new or newly enlarged T2 lesions. In addition, 45% to 62% did not have relapses.
"Continuous fingolimod treatment over 36 months was associated with maintained efficacy and a manageable safety profile with no new safety signals. These results indicate that fingolimod provides long-term treatment benefit for Japanese patients with relapsing MS," the team concluded.
Side effects of disease modifying threapies (DMTs) are bad ebough without the latest worrying news that one of them can lead to liver injury in MS patients.
New research shows that Tecfidera (dimethyl fumarate or DMF) can result in liver injury and, in rare cases, even severe injury. This caused researchers to recommend that patients on this treatment be carefully monitored for signs of injury.
The study, "Liver injury associated with dimethyl fumarate in multiple sclerosis patients," published in the Multiple Sclerosis Journal, focused on clinical outcomes of Tecfidera use in relation to drug-induced liver injury.
Researchers pooled cases concerning reports of liver injury associated with Tecfidera made between 2013 and 2016 to the U.S. Food and Drug Administration's Adverse Event Reporting System (FAERS) database. The FDA approved the oral treatment in March 2013.
Out of 151 reports, 14 people were found to have clinically significant drug-induced liver injury (DILI); criteria for inclusion were a time-dependent onset of liver injury to Tecfidera use, and at least one of two other clinical laboratory markers used to identify DILI. The pattern of liver injury was categorized as hepatocellular in 12 out of the 14 cases.
Although DILI caused by Tecfidera seems to be rare, researchers warned that health professionals should be alerted to possible serious liver injury in patients receiving DMF. The identification of such cases is significant because it is known that a proportion of these [cases] can progress and may develop liver failure, even if the suspect drug is discontinued."
It seems that some effects of treatments on MS patients cannot be measured using standard assessments. Because of this, patient-reported outcomes help to capture information that's impossible to otherwise pinpoint.
Now, more relapsing multiple sclerosis patients treated with Zinbryta (daclizumab) have said they felt its health benefits than did those given Avonex (interferon beta-1a).
This has demonstrated that patient-reported outcomes mirrored objective measures of improved health in a clinical trial of the two drugs.
Patient-reported changes in both physical and psychological health contribute to a more comprehensive picture of a treatment's benefits, and measures of these reports are increasingly used in developing new treatments.
The study, "Impact of daclizumab versus interferon beta-1a on patient-reported outcomes in relapsing-remitting multiple sclerosis," was published in the journal Multiple Sclerosis and Related Disorders.
Of the 1,841 patients who entered DECIDE, 919 received Zinbryta and 922 received Avonex. Researchers used two questionnaires to assess how patients' opinions of the treatment. Participants completed both questionnaires before treatment start, and then every 24 weeks until the study's end at week 96.
One questionnaire measured patients' general health status, focusing on mobility, self-care, usual activities, pain or discomfort, and anxiety or depression. The other had one part focusing on physical aspects, and another dealing with psychological issues, allowing patients to rate how bothered they were with each issue.
Results showed that patients receiving Zinbryta perceived both their physical and mental health as better than did those receiving Avonex. While both groups had equal scores before treatment began, differences became apparent after 24 weeks and continued throughout the study, with responses to both questionnaires showing significant differences.
***
[You are invited to visit my personal MS, Health & Disability website at 50shadesofsun.com].
Note: Multiple Sclerosis News Today is strictly a news and information website about the disease. It does not provide medical advice, diagnosis, or treatment. This content is not intended to be a substitute for professional medical advice, diagnosis, or treatment. Always seek the advice of your physician or other qualified health provider with any questions you may have regarding a medical condition. Never disregard professional medical advice or delay in seeking it because of something you have read on this website. The opinions expressed in this column are not those of Multiple Sclerosis News Today, or its parent company, BioNews Services, and are intended to spark discussion about issues pertaining to multiple sclerosis.