Stress and MS: Webinar from IOMSN Helps Manage Daily Stress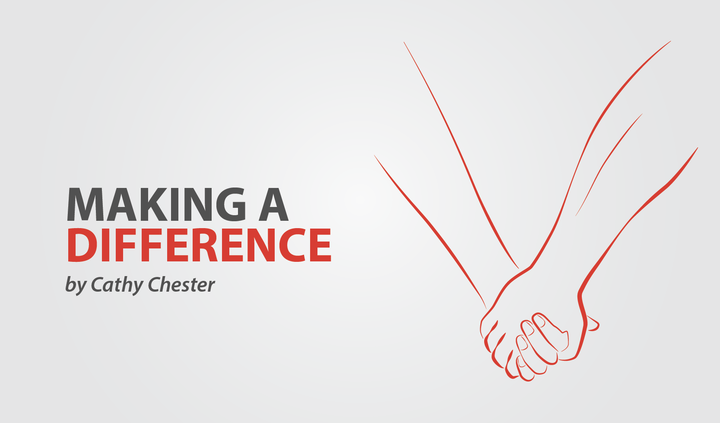 When you live with multiple sclerosis, stress is unavoidable. Your first experience with the stress of MS is when you're diagnosed. As you move forward, you begin experiencing not only "normal" stress, but also the stress of living with a chronic illness.  
Stress can influence your mood, well-being and behavior. That's why it's important to learn ways to manage it. Long-term stressors can do damage to your health.
Last year was a difficult year for our family, so managing stress has been on my mind. That's why I was excited to be part of an informative webinar aimed at educating the MS community about stress and how to tame it.  
Developed in partnership with the International Organization of MS Nurses (IOMSN), the premier international organization focusing on the needs of nurses involved with MS care, education, research and advocacy, and the Delaware Media Group, "Managing Stress and Multiple Sclerosis: We Can't Always Avoid it So How Can We Better Control Our Stress Levels?" is a 30-minute audio slideshow you won't want to miss.   
Presented by Megan Weigel, an advanced nurse practitioner, doctor of nursing practice and IOMSN's president, you'll find answers to your questions about stress while coming away with a new resolve and understanding of how to live with it.
Here's a preview of topics we discussed:
What is stress?

How does it affect my MS?

How do I avoid stress?

Can MS be caused or brought on by stress?

What are the symptoms of chronic stress?

Stress management: What works and what doesn't

What can you do to manage stress?

The importance of exercise, yoga, rehabilitation, meditation (including helpful apps) and mindfulness in stress management

Stopping bad habits such as binge eating, smoking, and alcohol consumption

Available resources for stress management
"MS is in itself a stress-producing condition and since an MS care professional can't manage stress for the patient, an effective program must be adopted and maintained by the individual. There are many non-pharmacologic approaches that have been proven useful for people with MS, and choosing the best one must be an individualized approach. This webinar will guide listeners through a clearer understanding of the concept of stress  along with some tips and resources for finding effective stress-management solutions." — Joseph J. D'Onofrio, managing partner, Delaware Media Group.
If you think you knew everything about stress and MS, think again. There are new studies and countless non-pharmacologic avenues to explore in your search to de-stress for a better quality of life.
With the combination of the commitment for excellence of IOMSN and Megan's passion and expertise about MS, this slideshow provides you with the gold standard of information you need.   
For example, one fun fact you'll learn is that some stress actually can be beneficial by enhancing performance, creating healthy tension and helping us stay focused. That's exciting news!
Yet, too much stress is not beneficial. If we become hyper-focused on an activity (such as shopping, cooking for the holidays, or working long hours to make a deadline) it may lead to more fatigue than usual. This can cause irritability, burnout or emotional breakdowns.
MS can present us with a wide variety of symptoms. Every symptom is another reason to dance with stress. Do yourself a favor by arming yourself with credible information from this webinar. It may help you dance a little lighter.
Click here to listen to the webinar now. 
Also check out these resources from IOMSN, Consortium of MS Centers and Delaware Media Group:
International Journal of MS Care
MS Perspectives: Practical Insights for Multiple Sclerosis Patients

Note: Multiple Sclerosis News Today is strictly a news and information website about the disease. It does not provide medical advice, diagnosis, or treatment. This content is not intended to be a substitute for professional medical advice, diagnosis, or treatment. Always seek the advice of your physician or other qualified health provider with any questions you may have regarding a medical condition. Never disregard professional medical advice or delay in seeking it because of something you have read on this website. The opinions expressed in this column are not those of Multiple Sclerosis News Today, or its parent company, BioNews Services, and are intended to spark discussion about issues pertaining to multiple sclerosis.