Ageism in Clinical Trials and Healthcare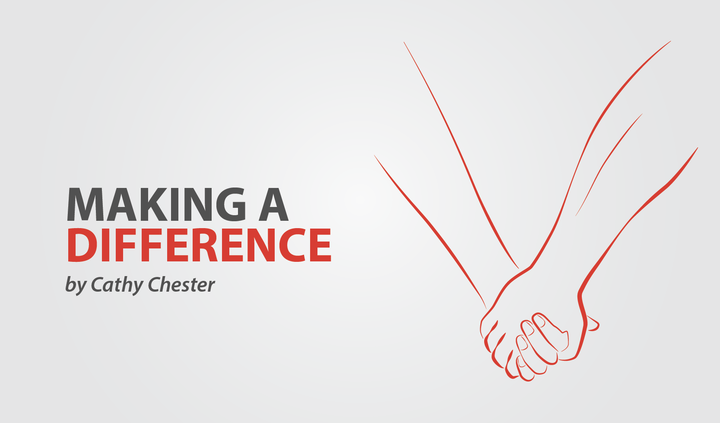 The idea, they say, is to keep having birthdays, and I agree.
I see aging as a precious gift, and when you live with multiple sclerosis (MS), that gift is even more golden with each passing year. We earn every wrinkle, gain new experiences, and accumulate important pieces of knowledge. We also learn to make wiser decisions than we did in the past. 
There's exquisite beauty in aging, and it's something to be grateful for. So why are we sometimes the invisible demographic?
I was so astonished that people complain about getting older that I wrote a piece for HuffPost about turning 55. I talked about embracing age and seeing it as a chance to live the kind of life that matters to you, no matter your abilities. 
After all, what's the alternative? 
I can talk about age until I'm blue in the face, but the fact is that ageism exists. I know that's not shocking news, but it's still upsetting when ageism crops up in healthcare.  
I've been turned down for a number of health-related initiatives because of my age. I've read plenty about age discrimination when it comes to qualifying for clinical trials, pharmaceutical initiatives, studies, and surveys. Each has different requirements, but often the age limit is under 55.  
A New York Times article titled "The Clinical Trial is Open. The Elderly Need Not Apply" confirmed my suspicions about age discrimination in healthcare. Older age groups, the ones who would benefit the most from various studies, are shut out of trials. This is counterintuitive and shortsighted. How can doctors properly care for older patients when there's no evidence on which to base advice? According to the article, "Too often, doctors resort to extrapolation — or, to put it less politely, guessing."
In other words, they base their advice on findings from a younger demographic.
I recently listened to a discussion about doctors not recommending disease-modifying therapy (DMT) for older patients. Some studies also concluded that discontinuation of therapy for older people wasn't harmful. In fact, continuing therapy could increase the risk of infection and side effects in the elderly. That said, according to a Medscape article titled, "Safe to Stop MS Disease-Modifying Therapy After Age 60?" further studies on this topic are needed. Le Hanh Hua, MD, a neurologist at the Cleveland Clinic Lou Ruvo Center for Brain Health, said, "The controversy about stopping DMT after a certain age may not be resolved until more evidence emerges."
As MS patients know, we are not one-size-fits-all. Our uniqueness doesn't stop when we reach the age of 55. Older patients have their own needs, and staying on medication may be one of them. The benefits of DMT might diminish with age. There could be different risks for older patients, and cost may be a factor if insurance coverage stops or changes. However, in my opinion, one set of rules should never apply to all patients.
We are still unique. We still matter. We still deserve to participate in clinical trials, initiatives, studies, and surveys. The older patient's entire medical history must be carefully scrutinized before drawing any conclusions about their physical and emotional needs. 
Ageism in healthcare should never be welcome.
***
Note: Multiple Sclerosis News Today is strictly a news and information website about the disease. It does not provide medical advice, diagnosis, or treatment. This content is not intended to be a substitute for professional medical advice, diagnosis, or treatment. Always seek the advice of your physician or other qualified health provider with any questions you may have regarding a medical condition. Never disregard professional medical advice or delay in seeking it because of something you have read on this website. The opinions expressed in this column are not those of Multiple Sclerosis News Today or its parent company, BioNews Services, and are intended to spark discussion about issues pertaining to multiple sclerosis.