MS, Cancer Risk and a Trip to the Dentist. What's the Connection?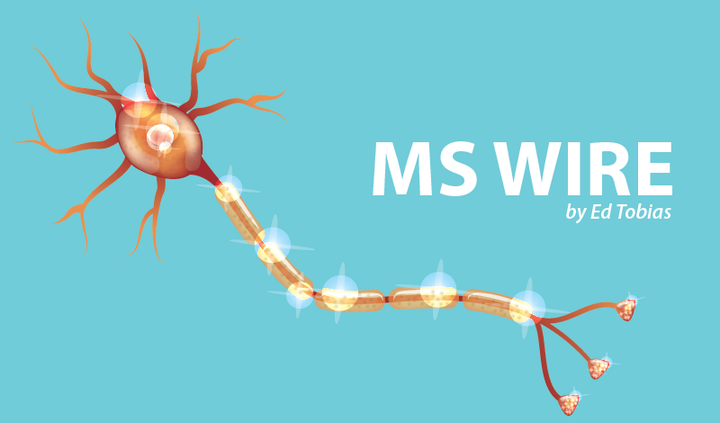 I made a trip to the dentist today. What does that have to do with multiple sclerosis, you ask? Stay with me. We'll get there.
But first, let me tell you about a weekend conference that my local chapter of the National Multiple Sclerosis Society held recently. One of the conference sessions was on the subject of MS "wellness." It got into things like diet, exercise and emotional well-being. Basic,"take care of yourself" stuff that we've all heard over the years.
But two things jumped out at me. One was when the presenter told us that "attending to your lifestyle is just as important as Disease Modifying Therapies" in dealing with MS. Second, when she reported that people with MS tend to delay diagnosis and treatment of other conditions.
One disease at a time, please
That does make sense. "I've got MS," we think. "God isn't gonna lay any other bad medical stuff on me." And some of that thinking might be right. A Canadian study from 2012 reviewed cases of MS patients who also had cancer. The University of British Columbia researchers wanted to know whether having MS changed the risk of whether that person would also be diagnosed with cancer.  (Previous studies had shown: 1. an increased cancer risk, 2. a lower cancer risk, and 3. no change in risk).
Good news … bad news
The results of this study, published in the journal Brain, showed that there was, overall, a reduced cancer risk in people with MS.  (And this was particularly true for colorectal cancer).  At the same time, the researchers found evidence that four of the major cancer types — breast, prostate, lung and colorectal — were diagnosed later in patients who had MS than in people without MS.  That resulted in tumors that were larger then would be expected when the cancer was diagnosed.
Diagnostic neglect
The researchers believed this could have been due to why they called "diagnostic neglect."  They suggest that "cancer detection may be compromised when a patient has a chronic disease such as multiple sclerosis due to some similarities in symptoms" between MS and the cancer.  They also note there is evidence that women with physical disabilities, such as MS, attend cervical screening tests less frequently than their peers without multiple sclerosis.
At our weekend MS conference, our presenter suggested that, as I said earlier, some of us may just have the attitude that we've already paid our dues and, because of that, we too frequently deny that something else might be wrong with our bodies.
But, what about the dentist?
OK, back to the dentist.  I'd discovered a white spot on the tip of my tongue a few months ago.  I'd feared that it was tongue cancer but I'd not done anything about it.  Maybe it was fear or maybe I was falling into that diagnostic neglect trap.  In any event, it was the session at the weekend conference — the comment that MS patients tend to delay treatment of other diseases — that got me into my dentist's chair.
And I learned that the spot on my tongue was nothing serious.  Whew.
In the future I'll be guarding against allowing diagnostic neglect turn something minor into something major.  I hope that you won't let that happen, either.
(You can read more of my columns on my personal blog: www.themswire.com)
Note: Multiple Sclerosis News Today is strictly a news and information website about the disease. It does not provide medical advice, diagnosis, or treatment. This content is not intended to be a substitute for professional medical advice, diagnosis, or treatment. Always seek the advice of your physician or other qualified health provider with any questions you may have regarding a medical condition. Never disregard professional medical advice or delay in seeking it because of something you have read on this website. The opinions expressed in this column are not those of Multiple Sclerosis News Today, or its parent company, BioNews Services, and are intended to spark discussion about issues pertaining to multiple sclerosis.