Shake, Rattle, and Spill? Tremors in MS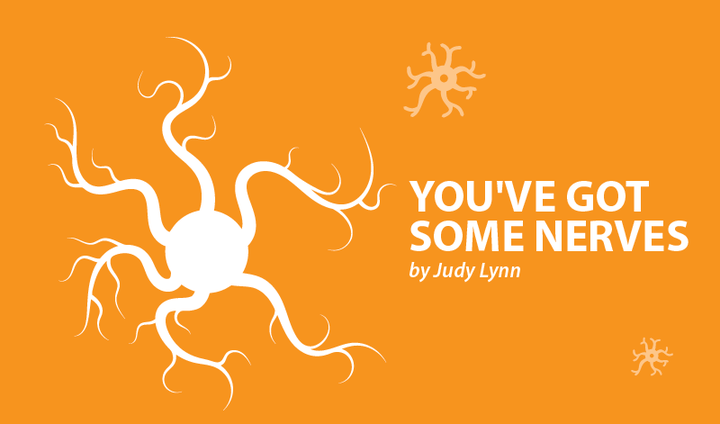 I live in a part of the country with beautiful green forests, mountains, abundant freshwater, and saltwater.  If you have seven hours to spare, you can drive across the state and experience desert, orchard, mountain, alpine meadow, rainforest, and the Pacific Ocean. This beautiful land also comes with some known, and yet unpredictable, risks: volcanoes and earthquakes.
Not too long ago I read an article about the Cascadia Subduction Zone and a fairly recent discovery, tectonic tremors: a weak shaking of the ground that can last from minutes to weeks. Scientists are eagerly looking at the conditions that precipitate tremor and the relationship between tectonic tremor and large earthquakes. It's possibly the most exciting discovery in decades, as far as tectonic plate research goes.
Tremor and MS
Are you wondering what the relationship between tectonic tremor and MS is?  I'm sorry, the only connection that I'm aware of is the fact that reading about these geological mysteries caused me to think about one of my MS symptoms. Tremors.  I have never mentioned it to my healthcare providers and, quite possibly, none of my friends or family.  In that regard, my readers may consider themselves citizen scientists with this revelation.
According to the National Multiple Sclerosis Society, 30 percent of patients with MS will experience tremor. The most common type is intention tremor.  This type of tremor does not happen at rest but increases as a person tries to reach for something with their hand or move their foot to a specific spot. This is my kind of tremor.  Not as in, "Hey, you're my kind of guy!," just "Yep, that sounds like my type of tremor."  The name is entirely wrong, though.  Intention tremor?  Trust me, there is no intention behind my tremors!
The article did make me wonder what precipitates my tremors and if there is any connection between these weak shaky moments and MS exacerbations.  The only noticeable pattern, thus far, is that they are worse after sleeping. Some mornings, as I reach to turn off the alarm clock, my arm and hand do this sort of herky-jerky dance from the bed to the nightstand. Stretching before rising can cause a similar situation in all of my limbs. I suspect it looks a bit disturbing. The first time it happened I froze in the bed, terrified that I was developing Parkinson's to go with my MS.  Apparently, Parkinson's patients generally have a different type of tremor.
These tectonic tremors of mine are just a nuisance at this point. (I've decided to steal that name — it sounds way cooler than "intention tremor"). They cause minor disturbances when I wake up during the night, first thing in the morning, and after naps.  As my hand trembles, I may squeeze five eye drops onto my cheek before one makes it into my dried-up eyeball; or spill a little water as the cup does a jig on its way to my mouth. I frequently knock my eyeglasses onto the floor and curse my weak bladder as I wait for my legs to stabilize.
The gang at Pacific Northwest Seismic Network has fueled my curiosity about both the real tectonic tremors and my MS version.  Why do they only happen upon waking? Why not every time I wake up? Are there certain things that make them more likely? Are they a clue that something else is about to happen?  I am going to put on my "science geek" hat and pay more attention to these nuisance shakes. It isn't bothersome enough to add a new pharmaceutical, but perhaps there are natural remedies or other solutions.  I'll do a little research and share what I find.
Do you get MS tremors?  What have you found to be helpful?
Note: Multiple Sclerosis News Today is strictly a news and information website about the disease. It does not provide medical advice, diagnosis, or treatment. This content is not intended to be a substitute for professional medical advice, diagnosis, or treatment. Always seek the advice of your physician or other qualified health provider with any questions you may have regarding a medical condition. Never disregard professional medical advice or delay in seeking it because of something you have read on this website. The opinions expressed in this column are not those of Multiple Sclerosis News Today, or its parent company, BioNews Services, and are intended to spark discussion about issues pertaining to multiple sclerosis.