Diets and Supplements: Do They Really Help Your MS?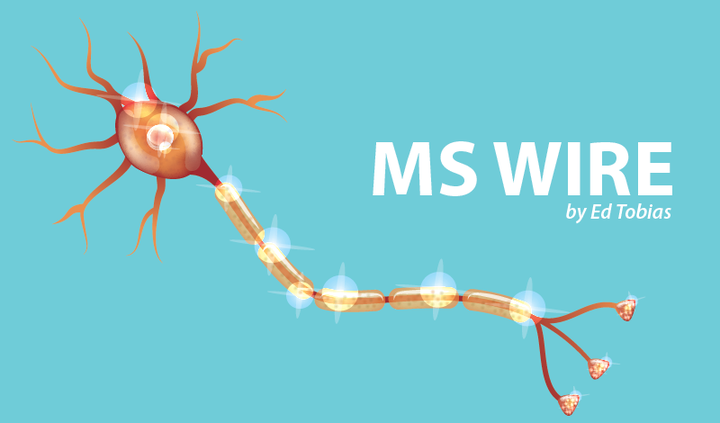 When I read online posts from people who treat their multiple sclerosis (MS) with vitamins and supplements, I wonder how many of us do that. And if these supplements really help.
The people at the Accelerated Cure Project, which surveys those living with MS about things such as this, have wondered about that, too. So, they included questions about vitamins, minerals, and supplements in one of their iConquerMS project surveys. Participants were asked what supplements they use — and more importantly to me — whether they thought the supplements helped to manage their symptoms and to improve their quality of life. In many cases, only about half of those surveyed found benefits from taking them.
Vitamins and minerals
The most popular supplement, in this relatively small survey, was vitamin D, but only 59 percent of users thought it helped them. (I use vitamin D3. I have no idea whether it does anything for me. I do know that vitamin D is important for MS health and that my D levels have been normal for a long time.)
A multivitamin was the second most popular supplement, but only 56 percent of its users thought that it was useful to them. The supplement rated the most beneficial was iron: 61 percent of those who take an iron supplement rated it as useful, but as you can see in the image below, it wasn't very popular with the survey group.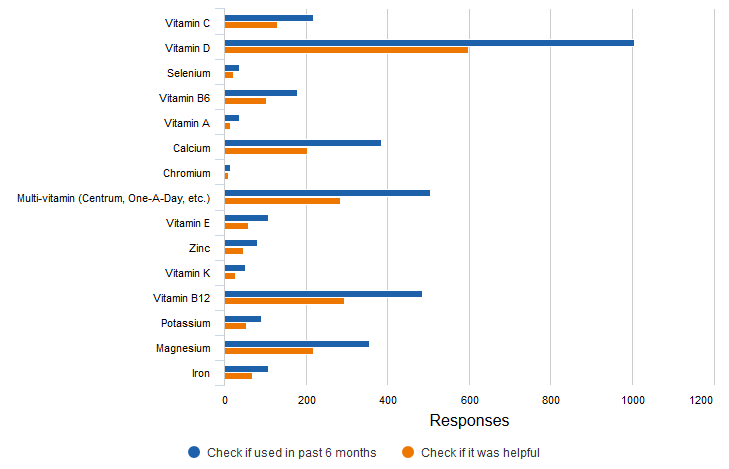 Diets
The same pattern held true for diets that are promoted as helping people with MS. According to the iConquerMS survey, the most popular diets are those that involve eating organic foods and foods that are low in sugar or are gluten-free. Surprisingly to me, the Swank diet, which targets MS patients, was one of the least popular. However, it was reported to be the most helpful. Similarly, though very few reported using it, the MS-targeted Wahls Protocol was thought by almost all of its users to be helping them. (Click here for a nutritionist's comparison of the two diets.)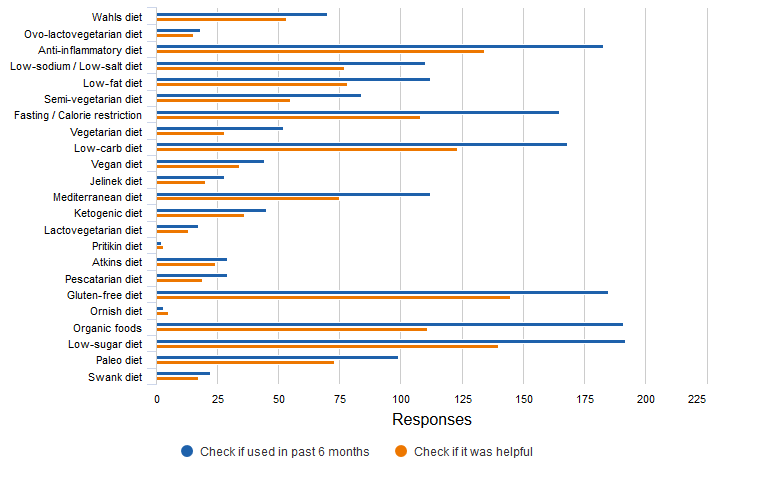 What is iConquerMS?
iConquer MS is an online research project that collects information directly from people with MS about how the disease affects their lives. It then shares the information with researchers. Participants are also encouraged to suggest research subjects that they would like to see investigated.
A study coming up next spring involves an online stress-reduction course. Another will ask about telemedicine, in which patients receive healthcare by phone or video conference.
I've participated with iConquerMS for a couple of years. I think the initiative is both informative and fun, not to mention useful to researchers.
Are you interested in taking part? Sign up here.
You're invited to follow my personal blog at www.themswire.com.
***
Note: Multiple Sclerosis News Today is strictly a news and information website about the disease. It does not provide medical advice, diagnosis, or treatment. This content is not intended to be a substitute for professional medical advice, diagnosis, or treatment. Always seek the advice of your physician or other qualified health provider with any questions you may have regarding a medical condition. Never disregard professional medical advice or delay in seeking it because of something you have read on this website. The opinions expressed in this column are not those of Multiple Sclerosis News Today or its parent company, BioNews Services, and are intended to spark discussion about issues pertaining to multiple sclerosis.