Need to Know: Can a Chiropractor Treat MS?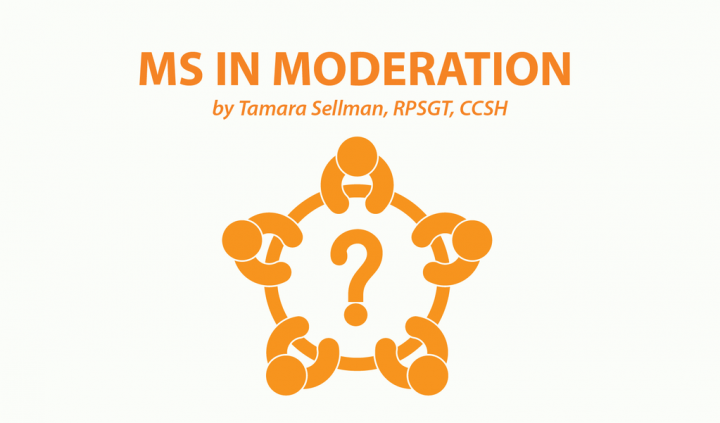 Editor's note: "Need to Know" is a series inspired by common forum questions and comments from readers. Have a comment or question about MS? Visit our forum. This week's question is inspired by the forum topic, "How Chiropractic Therapy Can Help Multiple Sclerosis Patients," from June 1, 2018.
Even when people with multiple sclerosis (MS) have the use of their limbs — and many do, at least part of the time — pain and joint mobility restrictions can prevent participation in some of summer's less strenuous recreational activities, such as hiking, kayaking, swimming, and golf.
Additionally, people with MS often deal with other autoimmune conditions, such as rheumatoid arthritis or inflammatory bowel disease. These conditions also cause discomfort and pain — more reasons to skip that short game of bocce ball at the park.
However, to live well with MS, we need regular exercise and, with any luck, playtime outdoors in the summer.
How do people with MS mitigate the desire to exercise in the face of omnipresent pain and discomfort?
It can be challenging to find pharmaceutical options for relief given recent crackdowns on pain medications. Even if you find a treatment that works, we may not want to take yet another pill. An overload of meds (also known as polypharmacy) can result in damage to the liver and kidneys.
Some look to complementary and alternative medicine (CAM) to manage discomfort, and this host of holistic practices includes chiropractic care.
Can a visit to the chiropractor be your ticket to pain management when you have MS?
What is chiropractic care?
This form of alternative medicine treats disorders of the spine and joints — connectors of bones in the skeleton.
Some joints (fibrous) don't move at all, including the joints between bones in the skull, which are interlocked.
Cartilaginous joints include partially moveable intersections, such as those found between the vertebrae in the spine.
Synovial joints are the joints with which we're most familiar, and that move freely, including knee joints.
Chiropractic care focuses on the latter two types of joints. Practitioners deliver therapy that involves a mechanical adjustment to misaligned joints aimed at reducing inflammation and improving function.
How chiropractic care can help MS pain and dysfunction
Keep in mind: inflammation is an ongoing problem for people with MS. Additional pain and swelling in our joints can further disrupt the mobility of legs, arms, fingers, and toes.
Thanks to MS, the nerves serving the skeletal muscles around these joints may spasm, furthering hampering our movement control in these bony intersections.
According to the National Multiple Sclerosis Society (NMSS), chiropractic is based on the assumption that "vertebrae that are not in alignment apply pressure to nearby nerves; this pressure causes pain and/or dysfunction in the organs or muscles that are served by those nerves."
The NMSS acknowledges that evidence showing that chiropractic care can provide symptom relief in people with MS is limited to anecdotal research.
The Blair chiropractic technique may be useful. This method focuses on the upper cervical vertebrae — the atlas and the axis — found in the neck area between the brainstem and the neural canal.
Chiropractic care in MS research
There's little science to suggest that chiropractic interventions can help people with MS.
However, a recent study involving a case of a man with drop foot caused by peroneal neuralgia — which is also an MS symptom caused by dysfunction of the peroneal nerve — shows a glimmer of promise.
The possibility of using chiropractic care in concert with physical therapy to treat this frustrating symptom — or other problems with mobility and pain in people with MS — may spark future CAM research.
For those looking for medication-free options, there's a reason for hope, though we'll have to wait for further studies.
Is chiropractic care for everybody?
While chiropractic therapy won't cure MS, it could provide pain relief and ease of movement.
Realigned joints can make it easier to walk, grasp objects, and maintain a healthy posture. You need all of these movements to perform the activities of daily living, as well as participate in easy recreational activities. (Bocce ball, anyone?)
As with any form of CAM, chiropractic has both risks and benefits. You should consult your MS specialist about your options.
While one person with MS may not be able to participate in chiropractic care, another may be given the green light to get a realignment — it depends on the individual's needs and condition.
How has chiropractic helped you overcome your mobility issues with MS? Post your replies in the comments below or at the original "How Chiropractic Therapy Can Help Multiple Sclerosis Patients" forum entry.
***
Note: Multiple Sclerosis News Today is strictly a news and information website about the disease. It does not provide medical advice, diagnosis, or treatment. This content is not intended to be a substitute for professional medical advice, diagnosis, or treatment. Always seek the advice of your physician or other qualified health provider with any questions you may have regarding a medical condition. Never disregard professional medical advice or delay in seeking it because of something you have read on this website. The opinions expressed in this column are not those of Multiple Sclerosis News Today or its parent company, BioNews Services, and are intended to spark discussion about issues pertaining to multiple sclerosis.