Need to Know: 21st-century Medicine Models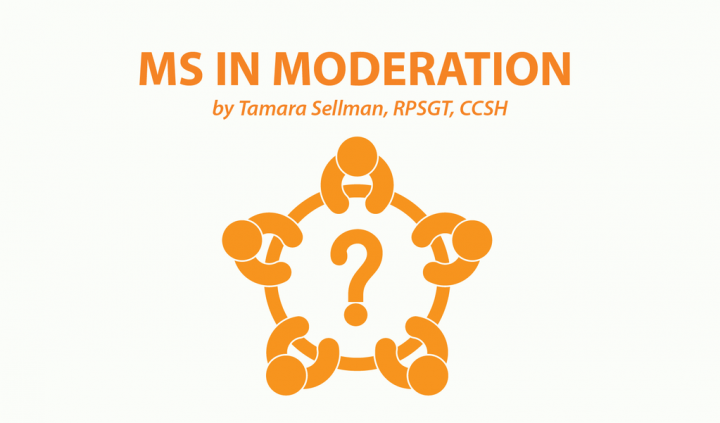 Editor's note: "Need to Know" is a series inspired by common forum questions and comments from readers. Have a comment or question about MS? Visit our forum. This week's question is inspired by the forum topic "Do We Need a Personalized Approach to Treating MS?" from May 23, 2019. Have an experience you want to share? Leave a comment here or at the original forum topic.
Medicine models are more specific than ever. Patients must try to understand their symptoms and identify the philosophy of their healthcare provider, which might be why some patients don't trust doctors and why some doctors underestimate their patients' intelligence. Clear communication and a shared vocabulary must be a higher priority.
Conventional medicine
We are most familiar with conventional medicine: medications, surgeries, and other invasive procedures. Diagnosis and treatment are prioritized, with less of an emphasis on the root cause. Conventional medicine, or standard medical care, has led to a variety of disease-modifying therapies, at least for people with relapsing-remitting multiple sclerosis.
On the other hand, complementary and alternative medicine (CAM) embraces a wide range of unconventional medical approaches. For example, acupressure, acupuncture, chiropractic, homeopathy, massage therapy, meditation, and nutritional supplements are not considered standard medical care.
According to the National Center for Complementary and Integrative Health, CAM is a nonstandard medical practice. Either complementary medicine is used with conventional medicine or alternative medicine is used instead of conventional medicine.
Four 21st-century medicine models
These terms may be familiar to you, but do you know what they mean?
Functional medicine (FM)
The Institute for Functional Medicine defines FM as "a systems biology-based approach that focuses on identifying and addressing the root cause of disease. Each symptom or differential diagnosis may be one of many contributing to an individual's illness."
FM favors nutritional science, epigenetics (heritable changes in gene expression), and molecular biology focused on genes and gene mapping. FM clinicians include medical doctors, osteopaths, nurse practitioners, naturopaths, and chiropractors.
FM might be confused with integrative medicine or naturopathy.
Precision medicine (PM)
The Genetics Home Reference identifies PM as "an emerging approach for disease treatment and prevention that takes into account individual variability in genes, environment, and lifestyle for each person." PM is also called personalized medicine or theranostics, and profiles individuals using big data (data that are too complex to be processed using traditional methods) to identify potential treatment protocols.
PM can be practiced by any kind of specialist, including neurologists who specialize in MS. PM might result in fewer "guinea pig" approaches to treatment.
Integrative medicine (IM)
The Andrew Weil Center for Integrative Medicine defines IM as "healing-oriented medicine that takes account of the whole person, including all aspects of lifestyle. It emphasizes the therapeutic relationship between practitioner and patient, is informed by evidence, and makes use of all appropriate therapies."
IM "neither rejects conventional medicine nor accepts alternative therapies uncritically. Good medicine is based in good science. It is inquiry-driven and open to new paradigms." This suggests that IM is open to both conventional medicine and CAM.
What makes IM different than FM?
According to Dietitians in Integrative and Functional Medicine, IM seeks a strong patient-practitioner relationship and a holistic approach that integrates multiple specialties. FM focuses on investigating and treating the root cause of chronic illness.
IM and FM aren't mutually exclusive, but you might find specialists who argue over semantics.
Naturopathic medicine (NM)
The Amerian Association of Naturopathic Physicians defines NM as "a distinct primary health care profession, emphasizing prevention, treatment, and optimal health through the use of therapeutic methods and substances that encourage individuals' inherent self-healing process. The practice of naturopathic medicine includes modern and traditional, scientific, and empirical methods."
Naturopaths recognize the healing power of nature and the value of holistic treatment. Doctors are seen as teachers who do no harm. Prevention is important, as is identifying and treating causes of disease.
I'll let you decide if these terms are meaningful. I speak for myself when I say that, ultimately, I don't care what it's called — it just has to work.
***
Note: Multiple Sclerosis News Today is strictly a news and information website about the disease. It does not provide medical advice, diagnosis, or treatment. This content is not intended to be a substitute for professional medical advice, diagnosis, or treatment. Always seek the advice of your physician or other qualified health provider with any questions you may have regarding a medical condition. Never disregard professional medical advice or delay in seeking it because of something you have read on this website. The opinions expressed in this column are not those of Multiple Sclerosis News Today or its parent company, BioNews Services, and are intended to spark discussion about issues pertaining to multiple sclerosis.