Need to Know: Is a Support Animal for MS Right for You?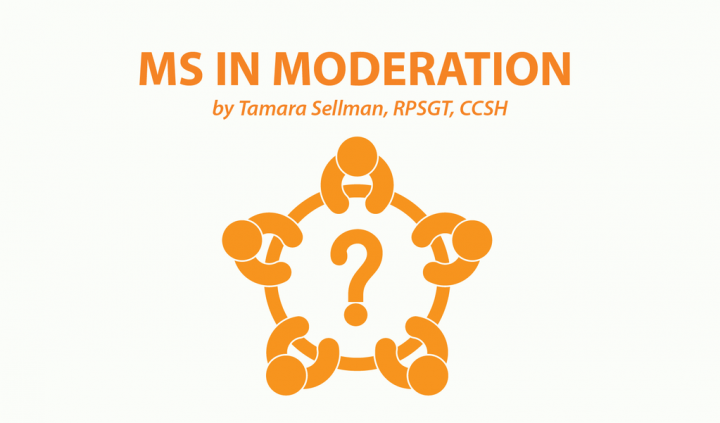 Editor's note: "Need to Know" is a series inspired by common forum questions and comments from readers. Have a comment or question about MS? Visit our forum. This week's question is inspired by the forum topic "My Service Dog Changed My Life" from July 17, 2018. 
One of my MS pals has a service dog, a chihuahua with a heroic skill set: picking up out-of-reach things. My friend uses assistive devices and suffers from balance issues, gait problems, and dizziness. The simple act of bending over to reach for something is a major challenge. Her little helper, who looks like a miniature reindeer, has made all the difference in her life.
I know others with MS whose service dogs may be similarly described as "tiny but mighty." I've also heard their stories about the hassles they face from others who accuse them of turning household pets into "fake" service animals.
What exactly is a service animal? Is it the same as an emotional support animal? And why might someone with MS choose to register and work with one?
Support animals: What's the difference?
So much controversy surrounds the use of animals to provide assistance to people with specific needs, pointing to a problem within our society of disregarding the needs of those with an invisible illness or disability. Ignorance and confusion continue to frustrate distinctions between pets and support animals, especially when distinguishing a service dog from an emotional support animal.
Service animals
The Americans with Disabilities Act (ADA) defines a service animal as "any dog that is individually trained to do work or perform tasks for the benefit of an individual with a disability, including a physical, sensory, psychiatric, intellectual, or other mental disability."
The ADA also federally protects the use of miniature horses as service animals.
MS-relevant tasks performed by service animals include assisting people with limited vision or hearing, pulling a wheelchair, retrieving out-of-reach items, or offering physical support for balance and stability.
Service animals may access public facilities and private businesses where members of the public are allowed. However, they can be excluded if their presence constitutes a safety hazard. They must also be leashed, or well-controlled through voice commands or hand signals if a leash interferes with their ability to perform.
To qualify to receive a service dog, the US Service Animals organization says you must "have a physical or mental disability that substantially limits one or more major life activities."
Service animals need only to be trained, either professionally or by the owner, to perform disability-specific tasks. If your pet dog can be (or has already been) trained to support you in some critical way — such as my friend's chihuahua picking things up around the house — then you really could have a beloved pet for a service animal.
Registering your service animal makes it easier for you to fly or use public transportation together, enter bars or restaurants together regardless of "no pets" policies, waive "no pet" rules and pet fees from landlords or homeowner associations, and take your service dog to work. While registration of a service animal isn't required, having documentation on hand can help you avoid unnecessary conflicts.
Learn more about service animals on the ADA website or check out "10 Ways Service Dogs Can Help People with MS."
Emotional support animals
The US Service Animals website describes an emotional support animal (ESA) as "an animal that provides comfort just by being with a person. Because they have not been trained to perform a specific job or task, they do not qualify as service animals under the ADA."
You can qualify for an ESA if "you have an emotional or psychological condition and your animal provides comfort and support." A consultation with a licensed mental health professional confirms this qualification.
Certainly, plenty of people with MS could benefit from having a loving ESA to help them out of a deep emotional funk. Depression and anxiety in MS are fairly common; if having an ESA means living a fuller, happier life, then why not?
An ESA's access to public places, however, isn't without limitations and is determined by local laws.
Registration of ESAs also has benefits, which are primarily legal in nature, including protecting your rights under the Fair Housing Act and the Air Carrier Access Act. (Learn more here.)
About service dog fraud
In 2018, more than 20 states began citing criminal and civil penalties for service dog fraud — including jail time and fines — for those found to be lying about their service animals and ESAs.
The slogan for Canine Companions for Independence (CCI) sums up the problem: "A service dog is more than a vest."
CCI invites people to pledge to fight service dog fraud because "when untrained pets posing as service dogs behave badly, people who truly need assistance dogs can face added discrimination and lose access to public places."
Do you have a support animal or want to get one? Please share in the comments below or at the original forum entry.
***
Note: Multiple Sclerosis News Today is strictly a news and information website about the disease. It does not provide medical advice, diagnosis, or treatment. This content is not intended to be a substitute for professional medical advice, diagnosis, or treatment. Always seek the advice of your physician or other qualified health provider with any questions you may have regarding a medical condition. Never disregard professional medical advice or delay in seeking it because of something you have read on this website. The opinions expressed in this column are not those of Multiple Sclerosis News Today or its parent company, BioNews Services, and are intended to spark discussion about issues pertaining to multiple sclerosis.