Need to Know: What Is Acthar Gel?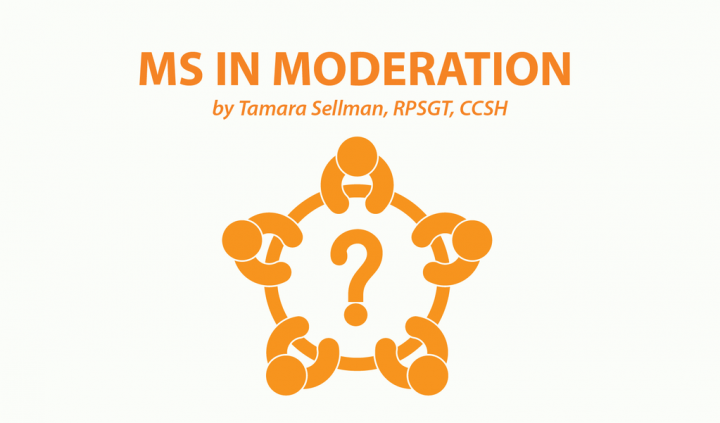 Editor's note: "Need to Know" is a series inspired by common forum questions and comments from readers. Have a comment or question about MS? Visit our forum. This week's question is inspired by the forum post "MS Treatment Eases Flare-up Symptoms After 2 Months" from Oct. 9, 2019. Post your concerns, questions, or experiences in the comments below or at the original forum entry.
Recent news from this year's Americas Committee for Treatment and Research in Multiple Sclerosis (ACTRIMS) conference suggests a glowing future for a therapy that frankly I'd considered only an "old-school" treatment for flares. This follows on the heels of reports at last September's European Committee for Treatment and Research in Multiple Sclerosis (ECTRIMS) meeting that showed Acthar Gel to be a "cost-effective late-line treatment option for MS relapses."
This treatment is something I've rarely heard about, usually in forums from other people with MS who actively use it. There aren't many, at least in the groups I go to, but those who do use this treatment swear by it.
So when a new manufacturer recently called for FDA approval of a competing product, my ears perked up.
What is Acthar Gel, and how could it help people with MS?
A 66-year-old treatment
That's right! Acthar Gel (also called H.P. Acthar Gel) first appeared in the U.S. pharmaceutical market in 1954. The repository corticotropin injection, composed of pure adrenocorticotropic hormone (ACTH) suspended in an injectable gel, is used to treat MS symptoms.
If you were thinking it'd be as simple as applying this medication to the body like a gel, as I did, you'd be wrong!
The importance of ACTH
The hormone ACTH is known to jump-start the adrenal cortex, which results in the release of certain stress hormones such as cortisol, aldosterone, and corticosterone. According to the Hormone Health Network, ACTH plays a large role in how your body responds to stress.
When used in gel form, subcutaneous or intramuscular Acthar Gel injections release the hormone over a period of time. The hormone's key "superpower" is its ability to enhance the body's production of anti-inflammatory agents (as well as bolstering the use of steroid treatments). Inflammation, as you probably know, is strongly linked to exacerbations in MS.
The National Multiple Sclerosis Society has long supported its use as a short-term, but highly effective, treatment for more severe flares of MS.
The new ACTRIMS data suggest that it can lead to "significant improvements after two months of use" for those who experience stubborn flares that fail to respond to high-dose corticosteroid treatments. These improvements were shown to last for at least six months. Other observations include a reduction in some physical symptoms as well as lower disability scores.
Interestingly, the gel has long been used to treat other conditions, such as infantile spasms, nephrotic syndrome, dermatomyositis, polymyositis, systemic lupus erythematosus, ulcerative colitis, rheumatoid arthritis, sarcoidosis, and many others.
Competition on the horizon
H.P. Acthar Gel is manufactured solely by Mallinckrodt Pharmaceuticals.
However, a new player in the MS therapy game has emerged in recent months: ANI Pharmaceuticals, which has asked the FDA to approve a product it calls Cortrophin Gel for use in treating acute flare-ups in MS.
This move may be in the best interest of people with MS who need affordable treatments for their symptoms. ANI has hinted at offering its product at a significantly lower price as an incentive to attract new users. If the product gets FDA clearance, it would also break the Mallinckrodt monopoly on a $950 million market while reducing costs for Medicare and Medicaid.
One for the MS therapy toolkit
Acthar Gel is no magic bullet. Like all other MS treatments, it has its share of risks and adverse side effects. (This also would be true for Cortrophin Gel if it is approved for prescriptions in the U.S.)
Common side effects while using Acthar Gel include infections, stomach problems, mood and behavior shifts, increased blood pressure, diarrhea, and changes in weight and appetite.
Pregnant women and nursing mothers may not qualify to use this treatment as studies haven't adequately proven its safety in these instances. Others who shouldn't use this product include those with preexisting infections, osteoporosis, scleroderma, heart problems, hypertension, and more.
That said, it's worth asking your neurologist if it can help treat your MS symptoms and flares. It may be especially helpful if you experience relapses that don't respond to normal steroid therapies.
Also, with a potential second option on the way that promises to be affordable, you may be more able to access a new version of this old-school-yet-new-school approach the next time you're facing another MS flare. Consider both as distinct tools to reach for in your MS toolkit.
***
Note: Multiple Sclerosis News Today is strictly a news and information website about the disease. It does not provide medical advice, diagnosis, or treatment. This content is not intended to be a substitute for professional medical advice, diagnosis, or treatment. Always seek the advice of your physician or other qualified health provider with any questions you may have regarding a medical condition. Never disregard professional medical advice or delay in seeking it because of something you have read on this website. The opinions expressed in this column are not those of Multiple Sclerosis News Today or its parent company, BioNews Services, and are intended to spark discussion about issues pertaining to multiple sclerosis.