Need to Know: The Stages of Grief Following an MS Diagnosis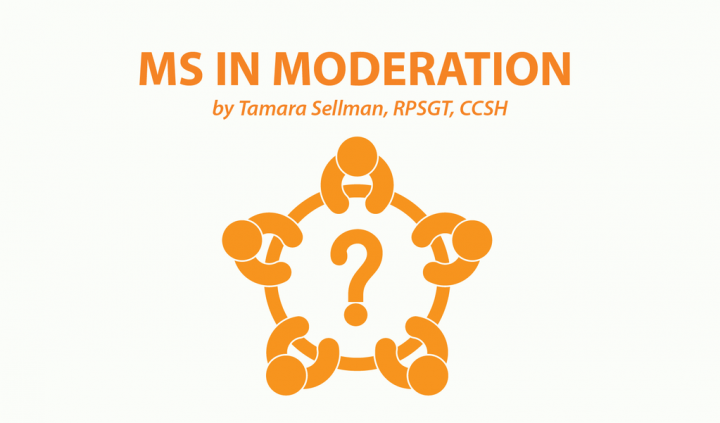 Editor's note: "Need to Know" is a series inspired by common forum questions and comments from readers. Have a comment or question about MS? Visit our forum. This week's question is inspired by the forum post "An Open Letter to a Newly Diagnosed Patient" and this column by John Connor, both published on Aug. 9, 2019. Share your concerns, questions, or experiences in the comments below or at the original forum entry.
I've written previously about embracing life with MS and all its uncertainty.
Easy for me to say. I was formally diagnosed with MS seven years ago. Living with MS and learning how to deal with it requires time and space, just like the diagnosis.
If you're newly diagnosed, you haven't been gifted that time and space yet; you're just living with the mysteries.
The biggest mystery of all is how to endure the emotional roller coaster of a new diagnosis.
This demands a discussion (or a refresher for some) about the stages of grief, a theory introduced in 1969 by Dr. Elisabeth Kübler-Ross in the book "On Death and Dying."
Not that MS will kill any of us anytime soon. But living in our "New Normal" can leave us with legitimate existential, physical, and emotional losses that require grieving.
The five stages
If you're newly diagnosed, the speed in which you cycle through the stages of denial, anger, bargaining, depression, and acceptance may be quick, or it may take some time. Just like MS itself, each grieving process will be specific to the person facing the loss.
Don't seek out hard and firm rules or tricks for improving or shortening the process. Grieving — and then grieving again, if you alternate between periods of relapse and remission — remains a process that can't be sculpted to be made more comfortable.
Here's how my original process went down, shared in thought samples that emerged following my diagnosis:
Denial
"I can't have MS because I can still walk."
"The doctors are wrong."
"I'm just tired because I'm a working mom."
Anger
"Why is this happening now?" (I was in the final semester of a rigorous medical technology program.)
"Why didn't I go to the doctor for that paresthesia back in 2001?" (My diagnosis didn't happen until 2013.)
(Primal scream.)
Bargaining
"If I just eat an anti-inflammatory diet, it'll go away."
"If I can just get through this relapse, I'll be able to go back to normal living."
"As long as I keep my social media posts positive, my MS shouldn't be a problem."
Depression
"I'll never trust my body again."
"I don't want to get out of bed, and that has nothing to do with pain or spasticity."
"Everyone thinks I'm lazy because I sleep all the time. Maybe I am."
Acceptance
(With gratitude to my wonderful grandmother Cornelia, who taught me so many great lessons about perseverance)
"What can I do about it? I can focus on what I can do, for one thing."
"My life isn't over, it's just taking a different path."
"I'm still the same person I was before diagnosis."
Rumor has it … there's a sixth stage!
In 2019, Kübler-Ross' cohort Dr. David Kessler published another book entitled "Finding Meaning" that describes that "phoenix rising from the ashes" moment you'll inevitably experience once you move past the acceptance stage.
Following are some ways I've enjoyed this stage:
Finding meaning
"I can write about MS using my voice and a life's worth of communications skills in order to help others."
"I can practice self-care now in a way that makes me slow down and enjoy my life in the moment."
"I can see how MS has made me a better person: It's gifted me perspective, a sense of humor, and self-knowledge I didn't possess before."
Wishing you a safe journey
Dear new member of the MS community:
Your new diagnosis means you've fallen through a portal from a past reality into your new present. No doubt, that fall has left you bruised or broken in some way.
I was you in the spring of 2013. Here's what I'll say to you now:
Love yourself enough to let yourself pass through each stage like a traveler on a long and harrowing journey. There'll be blisters, unslakable thirst, boulders, bad weather, and unseen predators while you're on that road.
Vulnerability may be part of that journey, but so is equanimity, that fine art of maintaining calmness and composure during times of chaos and stress.
Keep your eyes on that horizon.
You'll arrive where you need to be with new vision, fresh skills, and a quiet courage you didn't possess before.
Safe travels, my friend. I'll be here when you arrive.
***
Note: Multiple Sclerosis News Today is strictly a news and information website about the disease. It does not provide medical advice, diagnosis, or treatment. This content is not intended to be a substitute for professional medical advice, diagnosis, or treatment. Always seek the advice of your physician or other qualified health provider with any questions you may have regarding a medical condition. Never disregard professional medical advice or delay in seeking it because of something you have read on this website. The opinions expressed in this column are not those of Multiple Sclerosis News Today or its parent company, BioNews Services, and are intended to spark discussion about issues pertaining to multiple sclerosis.