Trial to Examine if Ocrevus Eases Cognitive Fatigue in RRMS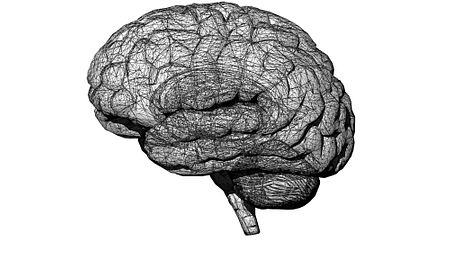 Researchers at the Kessler Foundation, with support from Genentech, are opening a study into how Ocrevus (ocrelizumab) affects cognitive fatigue — the feeling of complete exhaustion after focused concentration — in people with relapsing-remitting multiple sclerosis (RRMS).
Cognitive fatigue is a frequent problem with MS, reported in 70% to 90% of patients, according to the Kessler Foundation. It remains difficult to treat, however. No medications used to slow the progression of physical disability are indicated for cognitive fatigue, and researchers lack effective physiological markers to guide treatment decisions.
Kessler researchers recently discovered one potential biomarker, and now plan to study its response to Ocrevus — an approved MS therapy marketed by Genentech, a member of the Roche Group — via functional neuroimaging, a technique in which MRI is used to observe changes in the brain.
"Functional imaging enables us to look at the specific brain areas that underlie cognitive fatigue, and follow any changes in fatigue patterns during Ocrevus therapy," John DeLuca, PhD, the study's principal investigator, said in a press release.
"Using our physiological marker in this rigorously designed study, we will be able to determine the impact of ocrelizumab on cognitive fatigue in individuals with MS," DeLuca added.
The study, "A Biomarker for Cognitive Fatigue in MS using Functional Imaging" (NCT04448977), is not yet recruiting at its single site in New Jersey, but contact information is available here.
The study's main goal is to measure changes in brain activation, as measured with functional MRI (fMRI) over the course of a year. A secondary goal is to track changes in how long it takes to feel cognitive fatigue following the modified Symbol Digit Modality task — a mentally demanding task used to measure cognitive performance in MS.
Investigators will enroll about 60 adults, ages 18–64, for the study, which will run for three years in total. Volunteers will fall into three groups: people with MS who will begin taking Ocrevus in the trial, MS patients who will begin taking Copaxone (glatiramer acetate injection, by Teva), and healthy controls with no neurological disease or injury. All participants will be matched to those in the Ocrevus group in terms of age, sex, and education.
Researchers will assess cognitive fatigue and its associated brain activity at baseline (the study's start), six months, and 12 months after starting the treatment.
"Exploring the impact of pharmacological therapies on cognitive fatigue is an important step toward expanding options for treating this disabling symptom," DeLuca said.