#ECTRIMS2021 – ATA188 Benefits in SPMS, PPMS Hint at Remyelination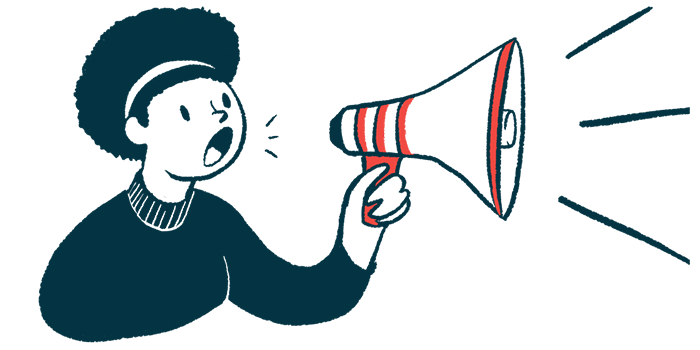 An investigational immunotherapy, ATA188 showed it could reverse disability and improve exercise capacity in people with progressive forms of multiple sclerosis (MS), Atara Biotherapeutics, its developer, reported in an update on a Phase 1 trial and its long-term extension study.
EMBOLD trial findings based on MRI brain imaging data measuring the magnetization transfer ratio (MTR) also suggest gains in these ATA188-treated patients may be tied to remyelination, or the regrowth of the myelin sheath, the fatty material surrounding nerve fibers that is damaged in MS.
Trial results extending out to 39 months, including MTR data, will be presented as an e-poster at the 37th Congress of the European Committee for Treatment and Research in Multiple Sclerosis (ECTRIMS) taking place virtually Oct. 13–15, Atara reported in a press release,
The e-poster is titled, "Updated open-label extension clinical data and new magnetization transfer ratio imaging data from a Phase I study of ATA188, an off-the-shelf, allogeneic Epstein-Barr virus-targeted T-cell immunotherapy for progressive multiple sclerosis."
"At ECTRIMS, we will be presenting new MTR imaging data suggestive of remyelination that provide a potential biologic basis for the clinical EDSS [a score measuring patient disability] improvements observed with ATA188 treatment in the Phase 1 and OLE studies," AJ Joshi, chief medical officer at Atara, said in the release.
Evidence suggests that the Epstein-Barr virus (EBV), a common type of herpes virus, infects immune B-cells causing them to wrongly produce antibodies that attack the myelin sheath. Damage to myelin disrupts electric signals traveling along the nerve fibers connecting the brain and body, resulting in disabling MS symptoms.
Administered by infusion into the bloodstream, ATA188 is a treatment composed of immune T-cells modified to target and kill B-cells and antibody-producing plasma cells that are infected with EBV. ATA188 is an off-the-shelf therapy, with T-cells collected from healthy donors instead of patients.
"ATA188 has a novel mechanism of action, and our clinical program is generating new insights into how the targeting of EBV-infected B cells and plasma cells can potentially benefit people living with progressive multiple sclerosis," Joshi said.
The two-part EMBOLD study (NCT03283826) is evaluating the safety and efficacy of ATA188 in patients with primary and secondary progressive MS (PPMS and SPMS) at sites in the U.S. and Australia. Most are still enrolling eligible patients for the study's second and placebo-controlled part; contact and site information is available here.
In its first part, 25 patients received at least one dose of ATA188 and were followed for an initial 12 months. Those who completed that year were invited to enter its open-label extension (OLE) study and  be treated with ATA188 every year for up to four years.
Of the 24 patients in the yearlong main trial, 18 chose to participate in the OLE and have now been followed for up to 33 months (almost three years).
Nine patients met the sustained disability improvement (SDI) criteria — a composite assessment combining improvements in either the Expanded Disability Status Scale (EDSS) or the timed 25-foot walk test —in the main study or the OLE. Seven of them showed sustained improvements in EDSS scores.
Notably, these seven people — achieving SDI via EDSS improvements at one year — also showed increased MTR values compared to patients with no evident improvements — indicating fewer lesions and more normal-appearing brain tissue. Imaging data suggested greater myelin density in the brains of patients treated with ATA188, Atara reported.
In OLE data covering 33 months of follow-up, seven of the eight people who achieved SDI and joined the OLE maintained SDI at all time points measured. A higher proportion of patients meeting SDI had been treated at higher ATA188 doses, suggesting a dose-response relationship, the company noted.
All doses were well-tolerated, with no dose-limiting toxicities. There were no reports of infusion-related reactions, cytokine release syndrome (overactivation of the immune system), or graft versus host disease (transplanted T-cells attacking healthy cells).
Two serious adverse events (AEs) were reported in the main study: muscle spasticity that was seen as unrelated to treatment, and an MS relapse that was viewed as possibly treatment related. A serious AE also occurred in the OLE period, a fall also not seen as related to treatment.
One SPMS patient who met the SDI criteria at 15 months had a disease relapse at 18 months that was not treatment related (six months after the last ATA188 dose), and chose to leave the study.
Based on these early data, the researchers concluded that "ATA188 is well tolerated" and, given the increase seen in MTR signals, may promote remyelination.
EMBOLD's second phase, a cross-over study now underway, is enrolling an initial group of 80 PPMS and SPMS patients (with evidence of past, or possibly current, EBV infection) who will be randomized to ATA188 or a placebo infusion for one year. In its second year, those assigned to placebo will move to treatment and those given ATA188 will switch to placebo.
People who complete these two years of evaluation will be invited to continue with treatment for up to three years in its OLE study.
An interim safety and efficacy analysis after the first year of part two may lead to further patient enrollment.