North American MS Societies Targeting Earliest MS Predictors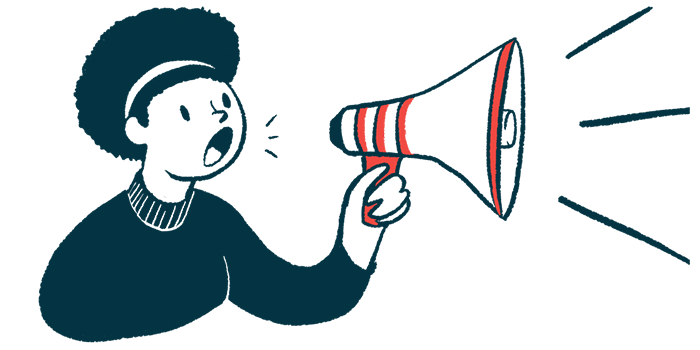 The Multiple Sclerosis Society of Canada (MSSC) has partnered with the National Multiple Sclerosis Society (NMSS) to support a Canadian-led study investigating the earliest predictors of multiple sclerosis (MS) during the so-called prodromal period across diverse groups.
A prodrome is a set of signs or symptoms that occur before the onset of typical symptoms of a disease. Prodromal periods are well recognized in other neurodegenerative and immune-mediated diseases, and in some cases, clinical markers have been developed to identify people in prodromal phases.
The collaboration was launched early this year with a call for research proposals focused on the early detection of MS prior to the accumulation of neurological deficits. The project, led by Helen Tremlett, PhD, a professor at the University of British Columbia, in Canada, was one of the 13 winners.
Tremlett's project, "Heterogeneity in the Multiple Sclerosis Prodrome and Impact on Disease Progression," will receive a two-year grant, totaling $182,070.
"Through this partnership with NMSS, we are focusing on identifying those at greatest risk for this chronic disease," Pam Valentine, MSSC's president and CEO, said in a press release.
"A better understanding of the prodrome means potentially delaying the onset of MS through earlier treatment, creating more targeted therapies or even preventing it from developing in the first place," Valentine added.
"We're pleased to partner with MS Society of Canada to learn more about early detection of MS," said Cyndi Zagieboylo, NMSS' president and CEO. "We will do whatever it takes to identify MS before it takes hold so people can get on a treatment as early as possible to minimize disability caused by MS."
"The MS Society of Canada is providing wonderful leadership around this important work," Zagieboylo added.
Tremlett and her team previously have shown evidence of an MS prodromal period beginning at least five years prior to the onset of typical symptoms. This phase was characterized by higher rates of hospital and physician visits, an increase in prescription medications, and higher rates of non-specific health issues, relative to the general population.
These non-specific symptoms included pain, sleep disorders, anemia, fatigue, mood and anxiety disorders, and migraine headaches — all commonly present also among people already diagnosed with MS.
With the new study, the team aims to shed further light on this prodromal period by using advanced machine learning to identify early predictors of MS across different groups of people and understand whether these factors also predict future disease course and/or disability progression.
Machine learning is a type of artificial intelligence that uses algorithms to analyze data, learn from its analyses, and then make a prediction about something.
The researchers will examine the data of more than 250,000 people in two Canadian regions (Ontario and British Columbia) and one region in Sweden using health administrative databases, patient registries, and workplace data.
Relevant workplace information includes healthcare use, physician and emergency room visits, prescription medications, and workplace absences.
These data will be used to identify signs or symptoms of the prodromal period, establish its duration, and understand how these features differ across key sociodemographic factors, including biological sex, socioeconomic status, and country of birth or immigration status.
"Our team is very excited about being able to further our understanding of the prodromal period in people living with MS in different populations in Canada and Sweden," Tremlett said, adding that they hope to "discover clusters of signs and symptoms that could help identify someone in the MS prodromal phase."
The team also will investigate how these prodromal factors are associated with future disease course (primary progressive MS vs. relapsing-remitting MS) and disability progression.
"A greater understanding of the early prodromal features and predictors of disability progression will facilitate more timely recognition of individuals 'at-risk' of MS, and those 'at- risk' of worse outcomes," the researchers wrote.
"In the longer-term, insights from this research could be used to help with earlier diagnosis and treatment of MS and provide opportunities to prevent disability progression," they added.