NHS England and Wales to Offer Ponvory at Low or No Cost for RRMS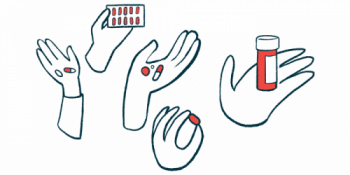 Note: This story was updated Jan. 12, 2022, to note that Ponvory is approved in the U.K. for people with relapsing forms of MS who have active disease, defined by clinical or imaging features.
The National Institute for Health and Care Excellence (NICE) has recommended that Ponvory (ponesimod) be offered through the National Health Service (NHS) of England and Wales to people with relapsing-remitting multiple sclerosis (RRMS).
The decision, which reverses an earlier rejection by the agency, means that the oral treatment will soon be available at low or no cost through each country's public health system. With this recommendation, the NHS England is required to support prescribing Ponvory within the next three months and NHS Wales must support prescriptions within two months.
"This is very welcome news," David Martin, CEO of the U.K.'s MS Trust, said in a press release. "The approval of Ponvory by NICE increases the choices for people with relapsing remitting MS, particularly for those who prefer taking a tablet.
"A wider range of treatments that work in different ways and have different benefits and risks means that people can work with their consultant to find the treatment that is best for them," Martin said.
Ponvory is an oral therapy that traps immune cells inside lymph nodes, preventing them from reaching the brain and spinal cord and causing damage to the myelin sheath — the protective cover that insulates nerve fibers and is required for efficient nerve communication.
The treatment was approved in the U.K. in July for people with relapsing forms of multiple sclerosis (MS) and active disease, defined by clinical or imaging features. This includes people with RRMS, clinically isolated syndrome, and active secondary progressive MS (SPMS).
When NICE deemed Ponvory not sufficiently cost effective in October, the MS Society launched a campaign to encourage the agency to reconsider its position. In the meantime, the Scottish Medicines Consortium recommended Ponvory for the country's NHS, which likely increased pressure on England and Wales to change their initial position.
The new final appraisal document issued by NICE notes that, in clinical trials, people on Ponvory experienced fewer relapses than those given Aubagio (teriflunomide), an oral treatment for relapsing forms of MS that works by suppressing the activity of immune cells, namely B-cells and T-cells.
Its effects on disability progression are not clear, and its cost-effectiveness estimates are also uncertain. "However, taking this uncertainty into account, the estimates are below what NICE normally considers an acceptable use of NHS resources. Therefore, ponesimod is recommended," NICE wrote in the document.