Lucid-MS Restores Motor Function in Mouse Model, Company Says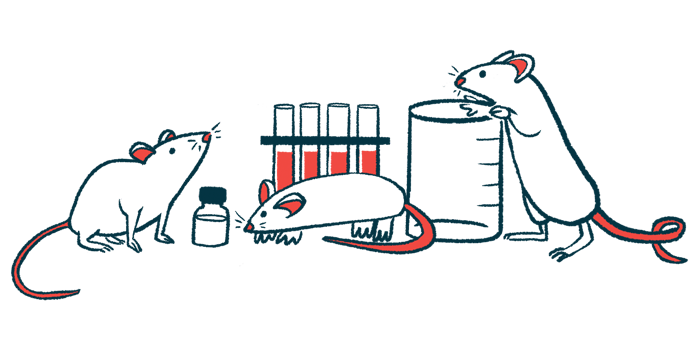 Lucid-MS, a new chemical molecule being developed by FSD Pharma for the treatment of multiple sclerosis (MS), has shown the ability to restore motor function in an animal model of the disease, the company announced.
After about 50 days of treatment, animals receiving Lucid-MS showed a marked decrease in clinical severity scores, and their motor function was similar to that of healthy mice.
The company is now preparing to submit an investigational new drug application to the U.S. Food and Drug Administration by the end of next year. That application aims to move Lucid-MS into clinical trials.
"This effect holds good promise for further development as a potential treatment for MS," Lakshmi P. Kotra, PhD, CEO of FSD Pharma's wholly owned subsidiary Lucid Psycheceuticals, said in a press release. "We are eager to advance Lucid-MS to the clinic as quickly as we can."
Lucid-MS is a patented new chemical entity designed to restore the myelin sheath that is lost in people with MS and prevent further damage to this protective coating. Myelin is a fatty substance that wraps around nerve fibers and is essential for efficient nerve cell communication.
The compound works by lowering citrullination in myelin-associated proteins. This is a process of protein modification in which the amino acid (the building blocks of proteins) arginine is converted into a citrulline amino acid.
While this modification is important for certain protein functions, studies have shown that myelin citrullination is increased in MS patients and results in greater immune reaction against myelin.
FSD Pharma has been developing Lucid-MS for about 11 years and has shown that it can accelerate the recovery of damaged myelin without suppressing the immune system. This has been a major caveat of most approved MS therapies, which lower a patient's ability to fight off infections and other threats, and often fail to restore the lost myelin sheath.
The researchers now shared data from experiments in mice with experimental autoimmune encephalitis (EAE), a commonly used model of MS.
Ten days after inducing the disease, animals received either one milligram of Lucid-MS or a placebo. Mice were followed for 50 days, and their clinical symptoms were assessed using the EAE clinical scoring system, which ranges from 0 to 5. Higher scores mean more severe symptoms.
The results, shared in a video, showed that EAE scores increased steadily in both animal groups within the first days after EAE induction. By day three, one animal had a flaccid tail, paralyzed limbs, and a clinical score of 3 — even higher than the 2.5 scores observed in animals given a placebo as a control group.
However, continued monitoring showed that animals given Lucid-MS experienced a gradual easing of their symptoms while control animals remained stable over time. By day 42 after disease induction, that same mouse's score had declined from 3 to 0.5; at the end of follow-up, the animal had recovered completely, behaving similarly to a healthy mouse.
"Lucid-MS has demonstrated the potential to prevent the degradation and help re-establish myelin which is evidenced by the functional recovery of mice as well as immunohistochemistry in this study, and several other studies in preclinical animal models," Kotra said.
"The biochemical mechanism of Lucid-MS represents a potential industry first in treating MS," he added.