Study Finds Lemtrada Safe for MS Patients With Other Autoimmunity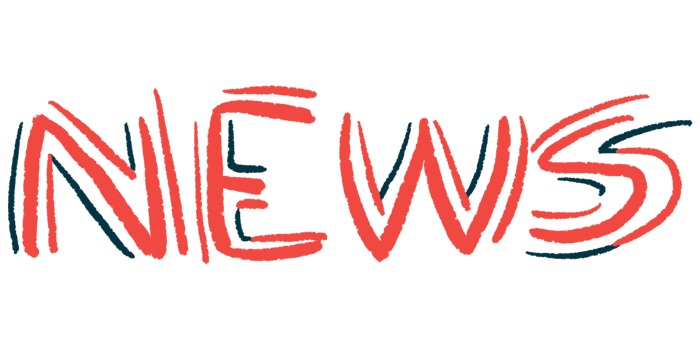 Other autoimmune conditions, particularly those characterized by the presence of anti-TPO antibodies, should not preclude patients with multiple sclerosis (MS) from receiving treatment with Lemtrada (alemtuzumab), according to an analysis of pooled data from clinical trials and post-market data.
The study, "Autoimmunity and long-term safety and efficacy of alemtuzumab for multiple sclerosis: Benefit/risk following review of trial and post-marketing data," was published in the Multiple Sclerosis Journal.
Lemtrada, marketed by Sanofi-Genzyme, is a disease-modifying therapy that slows down the neuroinflammation seen in MS. It works by inactivating T- and B-cells — immune cells that drive inflammation and the formation of brain lesions in MS — by binding to the CD52 protein on their cell surfaces.
In 2019, the European Medicines Agency changed the licensing of Lemtrada to contraindicate its use in those with "concomitant autoimmune diseases (besides MS)," that is, preexisting autoimmunity issues or new autoimmunity issues that have emerged during treatment with Lemtrada.
The agency enacted this change to reduce the risk of rare, serious side effects, such as immune thrombocytopenia (low platelet levels that can be deadly) or autoimmune renal (kidney) or liver disease, in addition to adverse cardiovascular events.
Now, an international team of researchers investigated the risk of subsequent autoimmune adverse events in MS patients treated with Lemtrada, who had preexisting or treatment-emergent autoimmunity, based on data from clinical trials.
The team looked at the adverse events seen in the CAMMS223 study (NCT00050778) and CARE-MS studies (NCT00530348, NCT00548405) and their extension studies (NCT00930553 and NCT02255656), all sponsored by Sanofi-Genzyme.
The efficacy of Lemtrada (given via intravenous, or into-the-vein, infusions) over subcutaneous (under-the-skin) injections of Rebif (interferon beta-1a) was "established in the core clinical studies and was maintained long term," the researchers wrote.
Over the nine years of pooled data from CARE-MS I and II patients, 64% of those treated with Lemtrada had no disability worsening at the six-month follow-up, and 45% achieved confirmed disability improvement based on the expanded disability status scale — a method of quantifying disability in MS.
The rate of autoimmune adverse events after Lemtrada treatment were similar between patients with preexisting non-MS autoimmune issues (35.4%) and those without such issues (35.3%), suggesting that "preexisting autoimmunity did not predict additional autoimmunity," the researchers wrote.
Post-Lemtrada serious autoimmune adverse events were reported in 8.8% of patients with preexisting autoimmunity, and in 9.1% among those who did not have preexisting autoimmunity.
The team then analyzed the data based on the presence of anti-thyroperoxidase (TPO) antibodies, which are indicative of autoimmune conditions where autoimmunity develops against the thyroid gland, such as Hashimoto's thyroiditis or Grave's disease.
In the CAMMS223 trial, 66.7% of the patients with anti-TPO antibodies developed autoimmunity after treatment with Lemtrada, versus 26.4% of patients without these antibodies.
In the CARE-MS trials, 51.3% of patients with a high anti-TPO antibody level developed autoimmunity after Lemtrada treatment, compared with 34.6% of patients with normal anti-TPO levels.
"We did observe significantly higher risk of post-alemtuzumab autoimmunity in patients with positive or higher than normal anti-TPO antibodies," the researchers wrote.
Patients who received two courses of Lemtrada had low rates of autoimmune adverse events after the second course, regardless of whether they had thyroid autoimmune antibodies after the first course. Likewise, adverse events after the third course were similar and low in patients, regardless of any thyroid autoimmunity adverse events between their second and third courses.
"Therefore, autoimmune disease before or after alemtuzumab treatment does not predict autoimmunity after further courses, so should not preclude adequate alemtuzumab dosing to control MS," the researchers wrote.
Some patients (2.1%) treated with Lemtrada experienced malignancies. However, the unadjusted incidence rate was not higher than the age-adjusted rate in the overall U.S. population — 2.88 vs. 4.42 per 1,000 person-years, respectively.
Serious infections following Lemtrada treatment occurred in 9.3% of the patients. One patient developed Listeria meningitis, which is inflammation of the protective membranes covering the brain and spinal cord caused by the bacteria Listeria. Others developed herpes following treatment: 173 had herpes zoster and 130 had oral herpes.
Over the nine-year course, 19 deaths were reported in patients receiving Lemtrada, representing 2.1 per 1,000 patient-years as compared to the U.S. age-adjusted death rate of 7.3 per 1,000 person-years.
The team also investigated safety events based on post-marketing data for Lemtrada.
As of March 31, 2019, Lemtrada had been administered to 25,292 patients. The adverse events during treatment or following shortly thereafter included pulmonary alveolar hemorrhage (bleeding in the alveoli, or the tiny branches of air tubes in the lungs) at rates of 4.3 in 10,000; hemorrhagic stroke (in which a burst blood vessel bleeds in the brain) at rates of 2.8 in 10,000 patients; other types of stroke at rates of 0.8 in 10,000; heart attack at rates of 2.0 in 10,000; and cervicocephalic arterial dissection (a cause of stroke in patients) at rates of 1.6 in 10,000.
A majority of the cases (15 of 21) consistent with acute coronary syndrome (a condition characterized by reduced blood flow to the heart) had risk factors for cardiovascular disease.
Post-marketing cases of delayed autoimmune hepatitis were reported at a rate of 10.7 in 10,000 patients, and all the cases had 12- to 29-month post-infusion onset times. No autoimmune hepatitis cases were reported more than four years after dosing.
Hemophagocytic lymphohistiocytosis — a severe systemic inflammatory syndrome — at a rate of 2.7 in 10,000 patients occurred a few months to four years following treatment initiation, with two associated deaths. Listeriosis, or Listeria infections, was reported at a rate of 30.4 in 10,000 patients.
Overall, "post-marketing data confirmed low absolute risk for … non-autoimmune [adverse events], including cardiovascular and pulmonary events, consistent with product labeling," the researchers wrote.
"In our opinion, these findings, coupled with knowledge that thyroid disorders with alemtuzumab are rarely serious, suggest thyroid autoimmunity should not preclude further alemtuzumab treatment. Instead, this contraindication leaves patients — who would otherwise be appropriate candidates — incompletely treated and denied the full benefit of alemtuzumab," the team concluded.
Of note, the researchers have financial ties to Sanofi-Genzyme and other pharmaceutical companies.