Foralumab as Nasal Spray Safely, Effectively Treats 1st SPMS Patient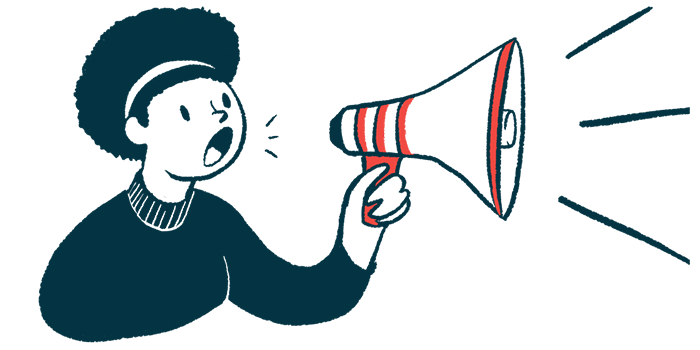 Six months of treatment with foralumab, an experimental nasal spray, safely and effectively improved motor and cognitive function while easing immune activation and inflammatory responses in a person with secondary progressive multiple sclerosis (SPMS), Tiziana Life Sciences, the therapy's developer, announced.
The patient — the first with MS to receive the immune-modulating antibody — was treated at Harvard Medical School's Brigham and Women's Hospital (BWH) in Boston under a single-patient expanded access program approved by the U.S. Food and Drug Administration (FDA) in April.
Foralumab, given as a nasal spray, was reported to cross the brain-blood barrier — the protective membrane that prevents insults like viruses, but also molecules, carried on the blood from entering the brain — to alter immune responses there.
With FDA permission, the patient is continuing with foralumab for another six months to determine whether benefits observed to date can be sustained.
Based on this person's three-month treatment data, the agency allowed a second MS patient to receive foralumab under a similar, but separate, single-patient access program.
Six-month results were discussed in a Tiziana-hosted webcast on March 14 that featured four MS specialists: Howard Weiner with Harvard Medical School, Tanuja Chitnis with Massachusetts General Hospital, Lawrence Steinman with Stanford Medicine, and Tarun Singhal with BWH.
"We are very excited about the positive clinical data reported today demonstrating the potential of intranasally administered immunotherapy with foralumab for treatment of SPMS and other neurodegenerative diseases," Kunwar Shailubhai, PhD, Tiziana's CEO and chief scientific officer, said in a press release.
The data "serve as the first validation of our breakthrough and potentially transformational approach with a convenient, intranasal 'take home' immunotherapy for SPMS and other neurological diseases," Shailubhai added.
"We look forward to treating additional patients to fill a major unmet need for the treatment of SPMS," said Weiner, MD, director of the MS program at BWH and chairman of Tiziana's scientific advisory board.
In multiple sclerosis (MS), the immune system wrongly promotes attacks against myelin, the protective sheath that covers nerve fibers, leading to neurodegeneration in the central nervous system (CNS; the brain and spinal cord).
An attack involves several types of immune cells, such as inflammatory microglial cells — the CNS' own immune cells — and inflammatory T-cells that are able to reach the CNS.
Foralumab is an antibody designed to suppress immune responses by targeting the CD3 receptor protein on the surface of T-cells. It was previously found to not only suppress the activity of inflammatory T-cells, but also to increase that of regulatory T-cells, which work by dampening the inflammatory activity of other immune cells.
As such, the therapy is expected to benefit people with autoimmune conditions like MS, and other neurodegenerative diseases associated with chronic brain inflammation, such as Parkinson's and Alzheimer's.
Due to its local action, foralumab as a nasal spray is thought to have a more favorable safety profile than conventional antibody-based treatments that are administered into the bloodstream.
Data from a previous Phase 1 clinical trial in healthy volunteers showed that foralumab nasal spray was generally safe and well-tolerated, and it effectively reduced T-cell subsets and inflammatory molecules while increasing the production of anti-inflammatory molecules.
Prior to using foralumab, the SPMS patient was reported to experience continuous disease worsening, with a clear diminishment in limb strength and walking abilities over the two previous years. Use of several MS therapies, including those suppressing B-cells, an immune cell also involved in the abnormal attacks against myelin, were not of help.
The patient received 50 micrograms of foralumab into each nostril in three-week cycles — three doses each week for two weeks, followed by one week of rest — for six months.
Results showed that the therapy was well-tolerated and improved the patient's walking ability, finger dexterity, and cognitive function, all assessed using validated measures.
These benefits were accompanied by a suppression of microglial cell activation — which has been reported to be abnormally high in SPMS patients and associated with greater disability.
This reduction in microglial activation, measured through positron emission tomography (PET) scans, was seen in all parts of the brain, and ranged from 20% to 25% at three months and from 36% to 50% at six months of treatment.
"We are extremely pleased with the tolerability of intranasal foralumab and with the positive clinical and PET imaging responses observed after completion of six months of dosing in the first patient," Weiner said.
Consistent with clinical and PET observations, intranasally administered foralumab also lowered the levels of pro-inflammatory molecules associated with MS development and progression.
"The potential for intranasally administered foralumab to suppress microglial activation is a novel and well-tolerated immunologic approach to potentially treat SPMS, a form of MS that currently has no effective treatment," Weiner added.
"Intranasal foralumab could revolutionize treatment for this disabling form of disease," said Chitnis, MD, principal investigator of the single-patient access program, professor of neurology at Harvard Medical School, and senior neurologist at BWH and Massachusetts General.
These findings mark "an important first step toward advancing our platform using alternative, novel routes of immunotherapies to provide local rather than systemic delivery of antibodies," Shailubhai added.