Biogen, MedRhythms Working on Music Therapy for MS Gait Issues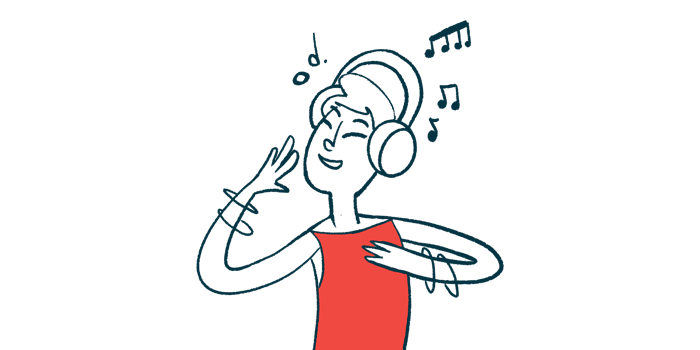 Biogen has entered a licensing agreement to develop and potentially commercialize MedRhythms' investigational music-based digital therapy, MR-004, designed to help make walking easier for people with multiple sclerosis (MS).
The partnership combines Biogen's leadership and expertise in MS with MedRhythms' digital therapeutics platform that uses sensors, algorithms, and music to improve walking. Two ongoing pilot studies are evaluating MR-004's potential in patients with walking problems.
"At MedRhythms, we are committed to redefining what is possible for people living with neurologic diseases by building evidence-based products that meaningfully impact symptoms that have been underserved by traditional treatment modalities," Brian Harris, MedRhythms' co-founder and CEO, said in a press release.
"We look forward to what our collaboration with Biogen, a global leader in MS, could mean for the patients we serve around the world," Harris added.
Under the agreement's terms, MedRhythms will receive an upfront cash payment of $3 million from the biopharma company. It is also eligible for up to $117.5 million if certain development and commercial milestones are met plus royalties on eventual sales.
Voluntary movement, such as walking, depends on fast and effective communication between the brain and the muscles involved. That communication often is affected by neurological conditions such as MS, stroke, Parkinson's disease, and cerebral palsy.
Most MS patients experience walking difficulties that can be characterized by slow movement, poor balance, and foot drop — all increasing the risk of falls and reducing quality of life. Foot drop refers to a condition in which a person is unable to raise the toes normally when taking a step.
MedRhythms' digital therapeutics platform for walking is based on rhythmic auditory stimulation (RAS), a neurological music therapy technique that uses rhythmic sounds to improve motor control.
RAS draws on entrainment, a neurologic process that involves the coupling of the auditory and motor systems through an external rhythmic cue, such as music. Delivering specific rhythmic sounds may help patients' move at the same cadence, improving their walking.
Appropriately controlled trials showed that RAS improved walking in multiple indications, including MS, the company reports on its website.
Entrainment is thought to have the potential to bring about sustained improvements in mobility due to brain plasticity, or the brain's unique ability to modify its connections or re-wire itself.
MedRhythms' digital approach involves sensors attached to the shoes to monitor a patient's gait, or walking pattern, which are analyzed by a proprietary algorithm within a smartphone app developed to produce decisions similar to a trained therapist.
Based on walking data, the algorithm can modify the music to match rhythm in real-time and improve waking, resulting in "closed loop" gait training. The music has been prescreened for therapeutic use, and reported to offer a wide range of user-preferred content.
MR-004, specifically targeting MS-associated walking difficulties, is currently being evaluated in two feasibility studies: the first conducted at the Cleveland Clinic and the second at the Massachusetts General Hospital.
Should the first study produce positive results, MedRhythms plans to launch a registrational trial, whose data may support a regulatory application seeking the digital therapy's approval for MS.
"As part of our aspiration in digital health, together with MedRhythms we aim to advance a new, innovative treatment option for people living with MS that may help address walking impairment, a common issue that impacts their overall quality of life," said Martin Dubuc, head of Biogen Digital Health.
The companies believe that if approved, MR-004 may become the first prescription digital therapeutic for walking issues in MS.