Blood Test to Monitor MS Activity Supports Optimal Care, Octave Says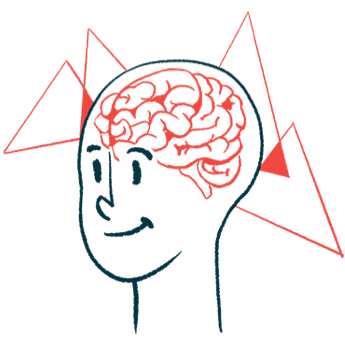 A blood biomarker test developed by Octave can effectively monitor overall disease activity in people with multiple sclerosis (MS), helping to improve the care being given, the company reported.
The assay, dubbed the MS Disease Activity (MSDA) test, can also be used to monitor disease activity across a patient population, meaning an entire group of MS patients treated at a given clinic or healthcare facility, Octave added.
Data supporting the MSDA test were in the poster, "Multivariate Proteomic MS Disease Activity Test Results Surfaces Both Individual Patient and Clinical Practice Population Insights," presented at the recent Consortium of Multiple Sclerosis Centers 2022 Annual Meeting.
"The MS community is striving to help facilitate objective, value-based care for a patient population that, to this point, has been difficult to manage and track — it is critical that we better characterize these patients' underlying biology and disease activity over time in clinical practice to optimize their treatment," Mike Edgeworth, MD, chief population health officer of Octave, said in a press release.
MS is marked by inflammatory attacks on myelin, the protective substance surrounding nerve cell projections, or axons, leading to progressive neuronal damage.
The MSDA test measures the blood concentrations of 18 proteins relevant to disease mechanisms across four pathways: immune modulation, neuroinflammation, myelin biology, and neuroaxonal integrity. These measures are used to generate disease pathway scores as well as an overall disease activity score.
Octave reported the distribution of MSDA scores among 222 patients being treated at the Rocky Mountain Multiple Sclerosis Clinic in Utah.
A previous validation study in this patient group as well as three other patient groups showed MSDA scores strongly correlated with the degree of disease activity observed on MRI scans. Given this association, an individual's MSDA score was used to categorize a patient into one of three disease activity tiers: low, moderate or high.
Among the 222 patients, 142 (64%) were determined to have low disease activity, 70 (31.5%) moderate activity, and 1o (4.5%) to have high disease activity.
In addition to MS activity at the individual level, the test can determine the overall disease activity level across an MS population, meaning all patients being treated at a center, to serve as a "quantitative and objective tool to enhance" care being given, Octave stated.
In the Rocky Mountain clinic's population, for example, the low disease activity seen in most patients likely reflects that MS is being "well-controlled" at that center, the scientists reported in the poster. This is consistent with nearly 75% of patients in this population being treated with highly effective disease-modifying therapies, they added.
Analyses of patients at other clinics will be performed to further validate the test, Octave reported.
"We see the continued validation of Octave's MSDA test as encouraging steps as we build the model for the future of MS management and beyond, producing insights that will benefit not only individual patients, but whole practices and entire health systems as well," Edgeworth said.
The MSDA test is part of Octave's MS Precision Care Solution, aiming "to expand clinical insights in neurodegenerative disease, beginning with MS," the company reported.
In addition to blood biomarkers of disease activity, this precision care program integrates MRI technology to capture MS-associated changes in the brain and spinal cord, and the use of wearable or mobile tools and sensors to track in real-time changes in disease status and alert care teams, it added.